Calendar
Wednesday, NOV 16 • Thursday, NOV 17 • Friday, NOV 18 • Saturday, NOV 19
click event below for details
Happy Hour Kick-off
WED, NOV 16, 5 - 7 PM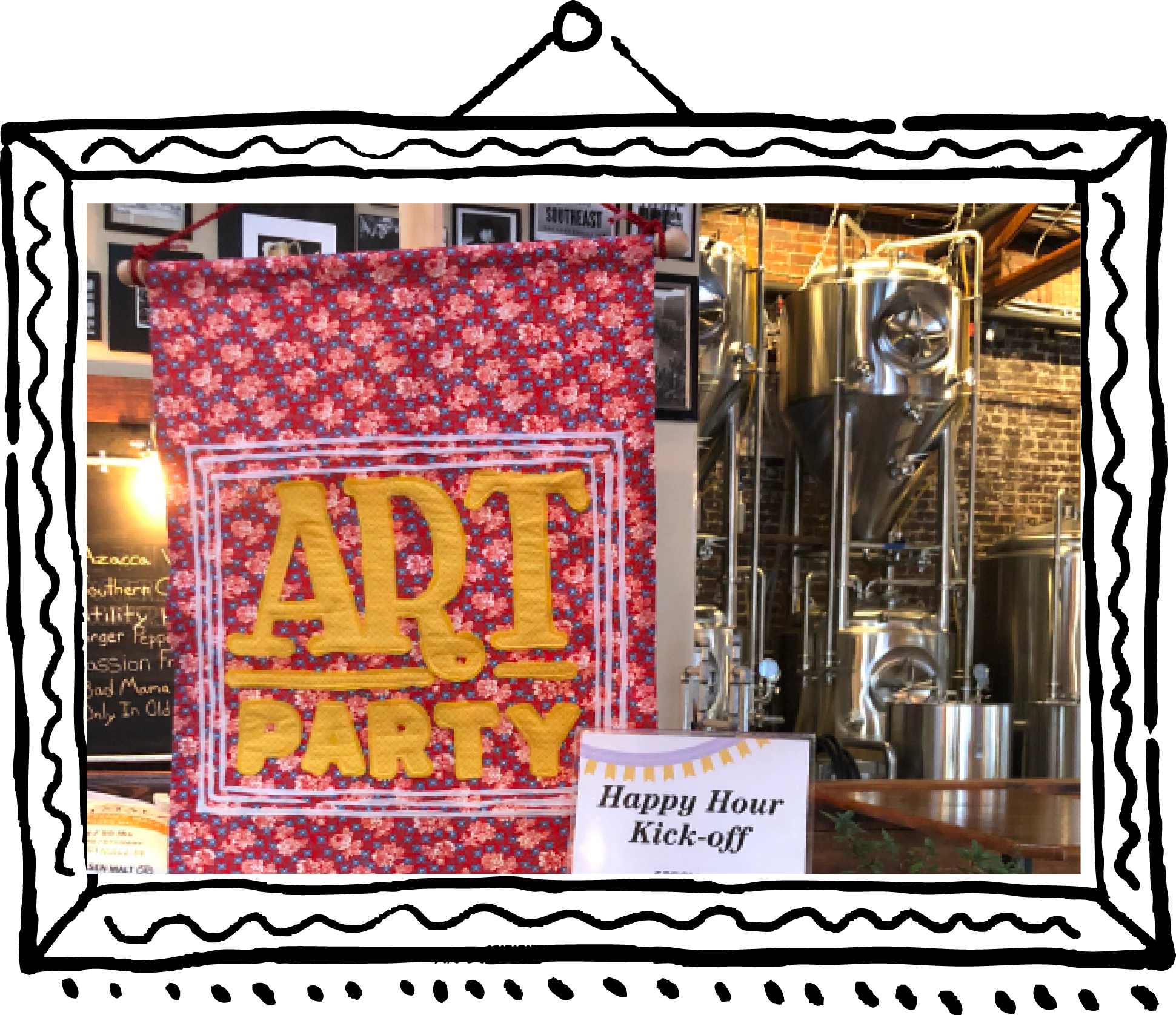 To begin our seventh year of Art Party, venue host Rock Hill Brewing is having a "Happy Hour Kick-Off"—in honor of the festival.
Before you attend the Short Film, Live Comedy Spectacular, spend some time with us at Happy Hour. Join us for award winning craft-brewed beer only found in Rock Hill. Save $1 off your beer when you mention you're attending Art Party events!
LOCATED AT:
ROCK HILL BREWING
121 Caldwell St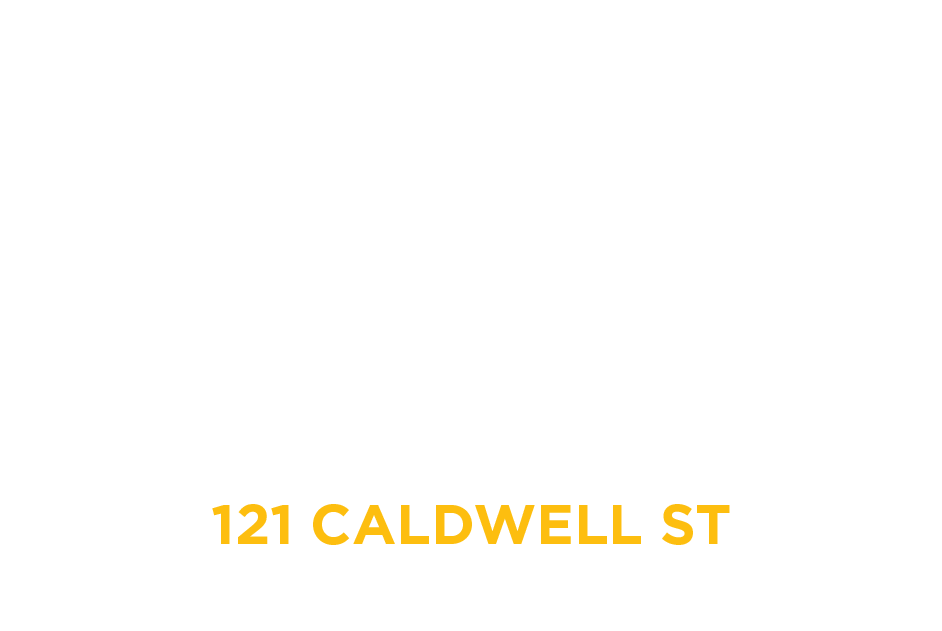 Short Film, Live Comedy Spectacular
WED, NOV 17, 7 - 9 PM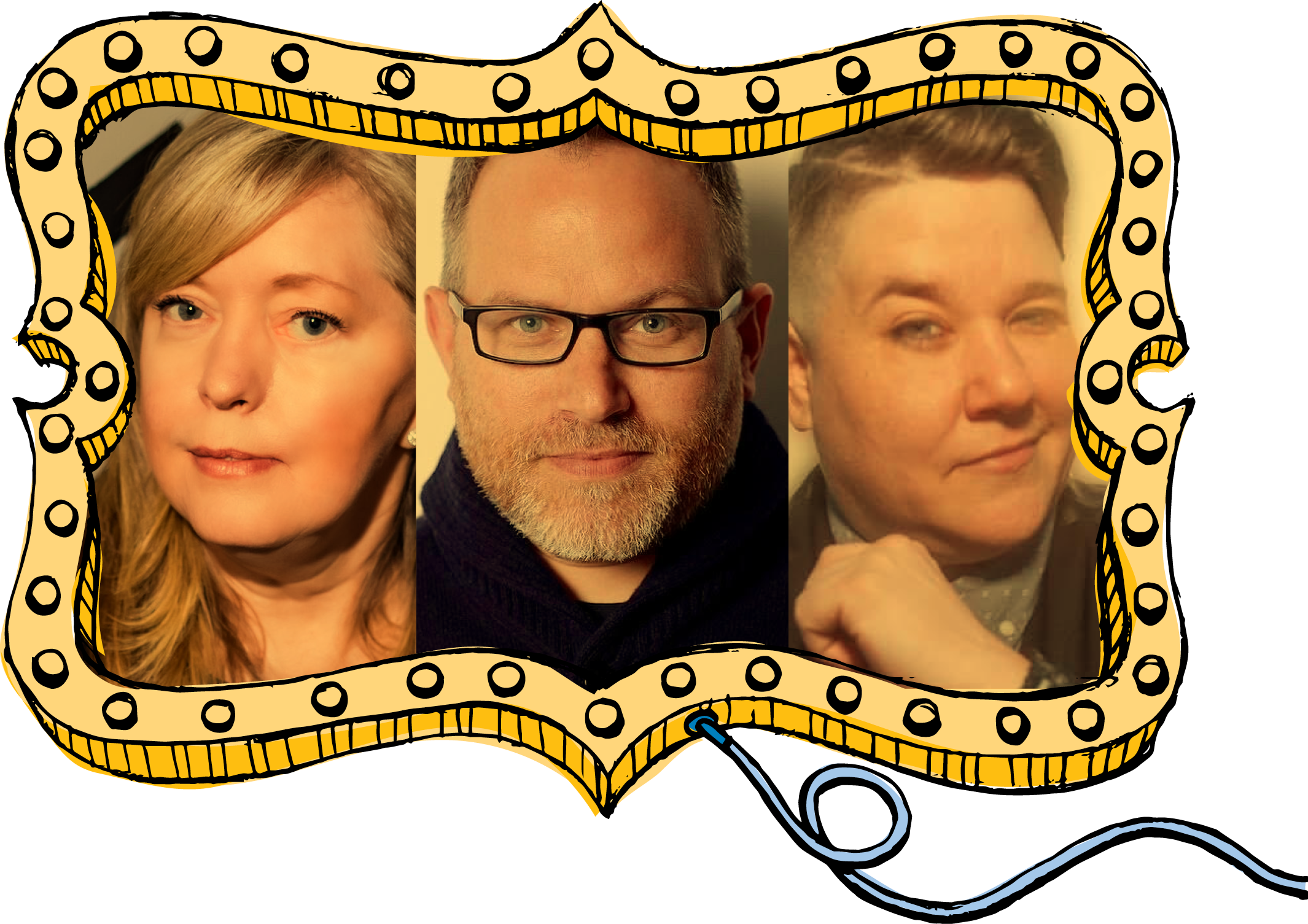 Take some time for an evening of laughter with live comedy and engaging short films.
Art Party 2022's opening night is bringing back Wednesday, Nov. 16th a comedy spectacular, bringing local comedians Crystalle Ramey, Jason Allen King, and Jenn Snyder to the stage to perform in between blocks of local comedic short films. In 2019 when we did our first Spectacular this night was a wonderful success. Come join us to make the second even better!
There will be a cash bar.
The Spectacular is an Art Party 2022 event co-produced with Ben Sliker.
CRYSTALLE RAMEY

comedian
Originally from Charlotte NC, Stand Up Comedian Crystalle Ramey took a comedy class several years ago to overcome a fear of microphones; onset by a debilitating experience in a Middle School talent show that left her running off stage, crying for her mommy. Although she no longer fears microphones, she still confidently cries for her mommy after every show. #therapy
Due to a failed depth-perception test, Crystalle missed her opportunity to fulfill her dream to become an astronaut. She quickly pivoted and became a marksmanship coach in the Marine Corps. She's now a veteran (and will tell you about it – Marines are worse than vegans) who produces a comedy tour (The 22 Tour) dedicated to leveraging the healing power of laughter to put an end to the 22 (daily) military suicides. The tour showcases all veteran comedians and is nationwide. www.The22Tour.com
Crystalle's comedy is inspired by decades spent in corporate America, life as a Marine in the 90s, and just general world observations and angst.
She was most recently a finalist in the 2020 Ultimate Comic Challenge, a featured performer in the 2020 NYC Underground Comedy Festival. Crystalle has participated in the NY SheDevil Comedy Festival, NC Comedy Festival, and the Queen City Comedy Festival and has opened for many nationally touring headliners. (Jim Norton, Gabriel Iglesias, Mike Lawrence, and Andrew Santino to name a few).
website: crystallecomedy.com
​
JASON ALLEN KING

comedian
Jason Allen King is a comedian, writer, actor, filmmaker, and bird watcher from Charlotte, NC. Capitalizing on his personal experiences, family, and relationships (or lack thereof), King's comedy offers a unique perspective on familiar situations. A northerner who's been living in the south too long, he has endeared himself to audiences across the country pushing boundaries with a sharp yet positive spin on observations and self-deprecation.
Fresh off the taping of his Dry Bar Comedy Special and a once-in-a-lifetime pandemic, King is back touring the country. He has opened for renowned comedians like Josh Blue, Preacher Lawson, Fortune Feimster, Rob Schneider, Christopher Titus, Colin Quinn, and Dave Attell.
He was voted Best Charlotte Comedian 2021 by Queen City Nerve, Charlotte's Favorite Comedian by Elevate Lifestyle Magazine, featured in It's A Southern Thing's One of 15 Southern Comics to Watch and Best of the Fest at the Burbank Comedy Festival.
Jason Allen King is also the host of The Comedy Zone Podcast and still manages to write and star in the popular video series "George & Monty", which was invited to screen at the L.A. Comedy Shorts Festival.
website  jasonallenking.com
​
JENN SNYDER

comedian
At 5'2″, comedian Jenn Snyder packs a whole lot of funny in her one-two punch style of comedy. Topics ranging from her days growing up as a lesbian in a "good ol' boy" town to dealing with the public on a daily basis, this comedian will pull you in with her stories and leave you wanting more with her quick wit and hilarious observations. Born and raised in Columbia, South Carolina, her ultimate goal is to unite all people through laughter.
facebook: jenn.snyder
​
LOCATED AT:
GETTYS CENTER
201 E MAIN ST
in the Courtroom, on the 2nd floor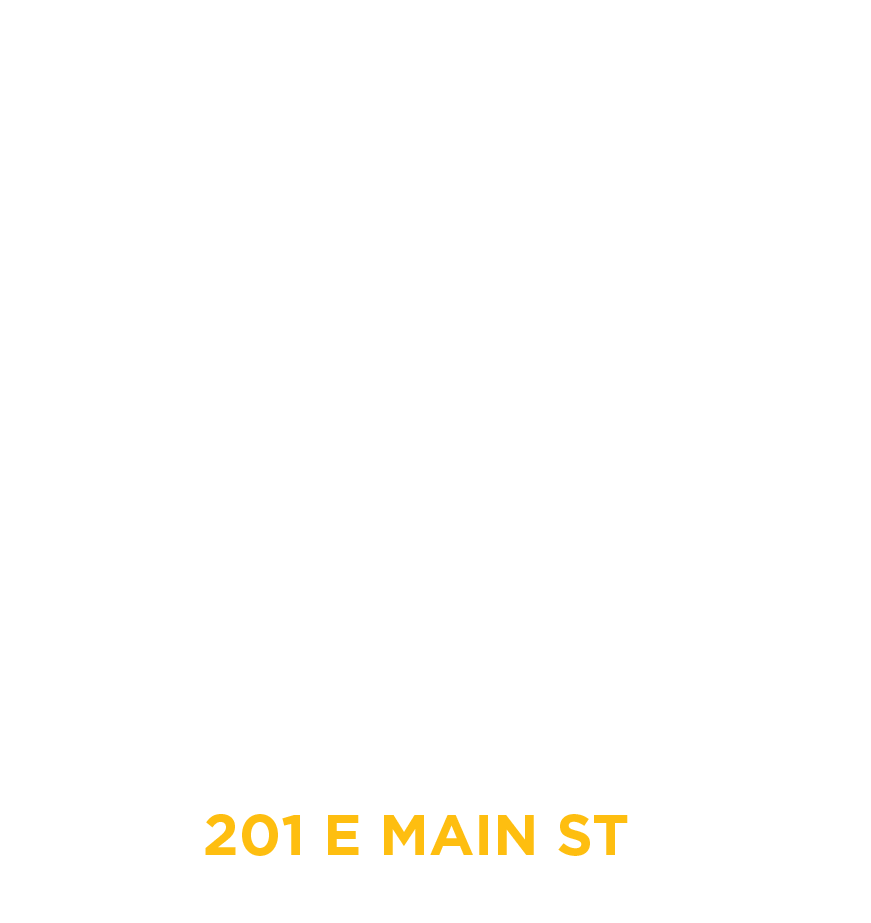 Eagles Emerge | WU Union of Student Artist's Art Market & Auction
THU, NOV 17, 6 - 9 PM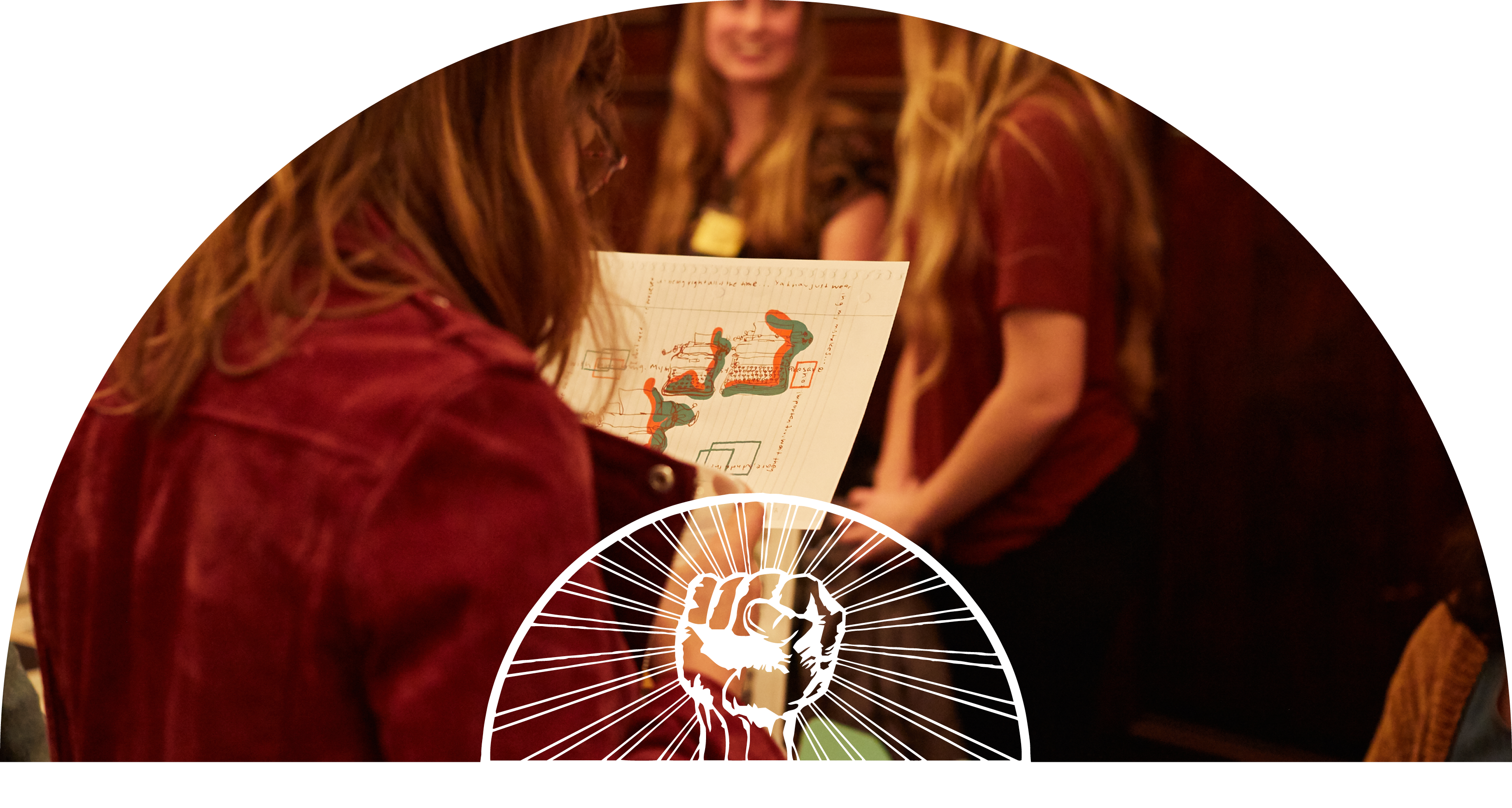 Winthrop University's Union of Student Artists
Art Market & Auction
WU-USA's annual art fundraiser! Buy some beauty, help some student artists!
LOCATED AT:
GETTYS CENTER
201 E MAIN ST
in the Courtroom, on the 2nd floor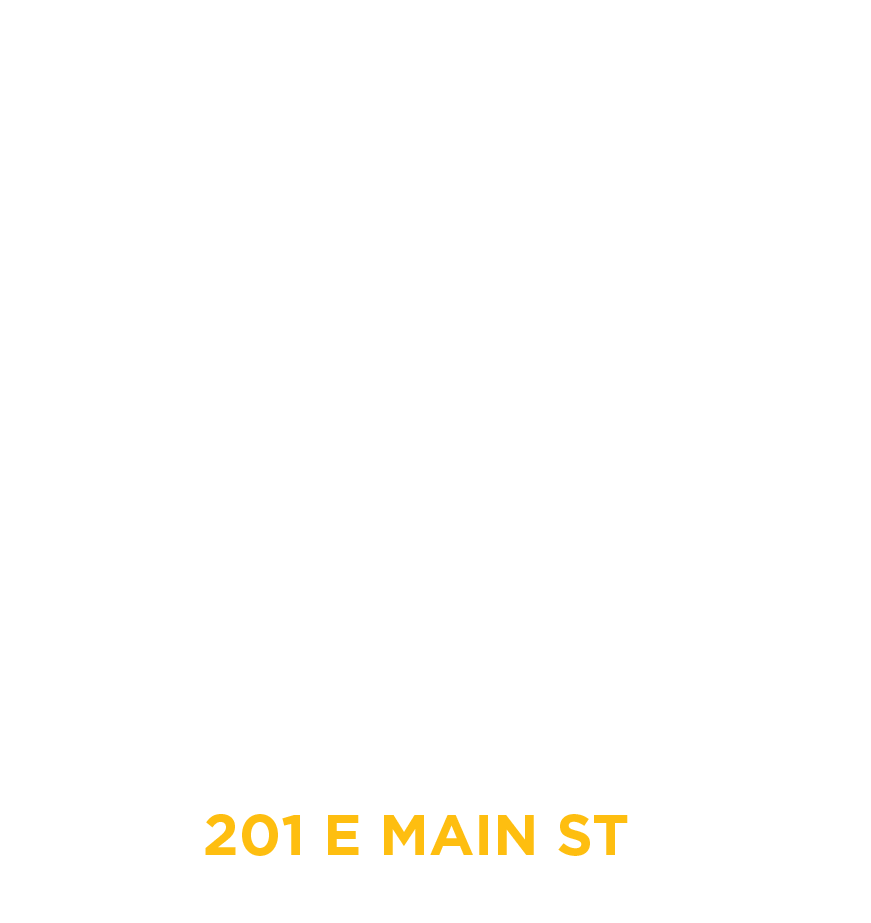 Art Party Stroll
FRI, NOV 18, 11AM - 6PM & SAT, NOV 19, 11AM - 6PM
Select galleries are open extended hours to showcase local artists and make their work available for purchase.
(including Juried Exhibition)
Stroll Card
INSTRUCTIONS
Pick up an Art Party Guide and turn to the last page—the Stroll Card. Art Party Guides will be available at participating locations (below) or the Art Party InfoDesk (located in the foyer of the Gettys Center—201 E Main St.
Collect site stickers as you go on the Art Party Stroll. Collect 12 or more to exchange your Stroll Card for a reward at sites designated with a red dot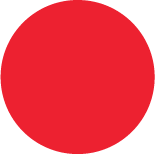 .
Exchange available during Art Party, NOV 16-19, 2022. One reward per completed Stroll Card—while supplies last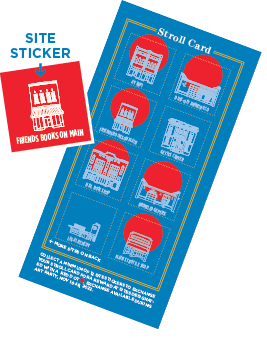 CENTER FOR THE ARTS Gallery
ART GALLERY
Dalton Gallery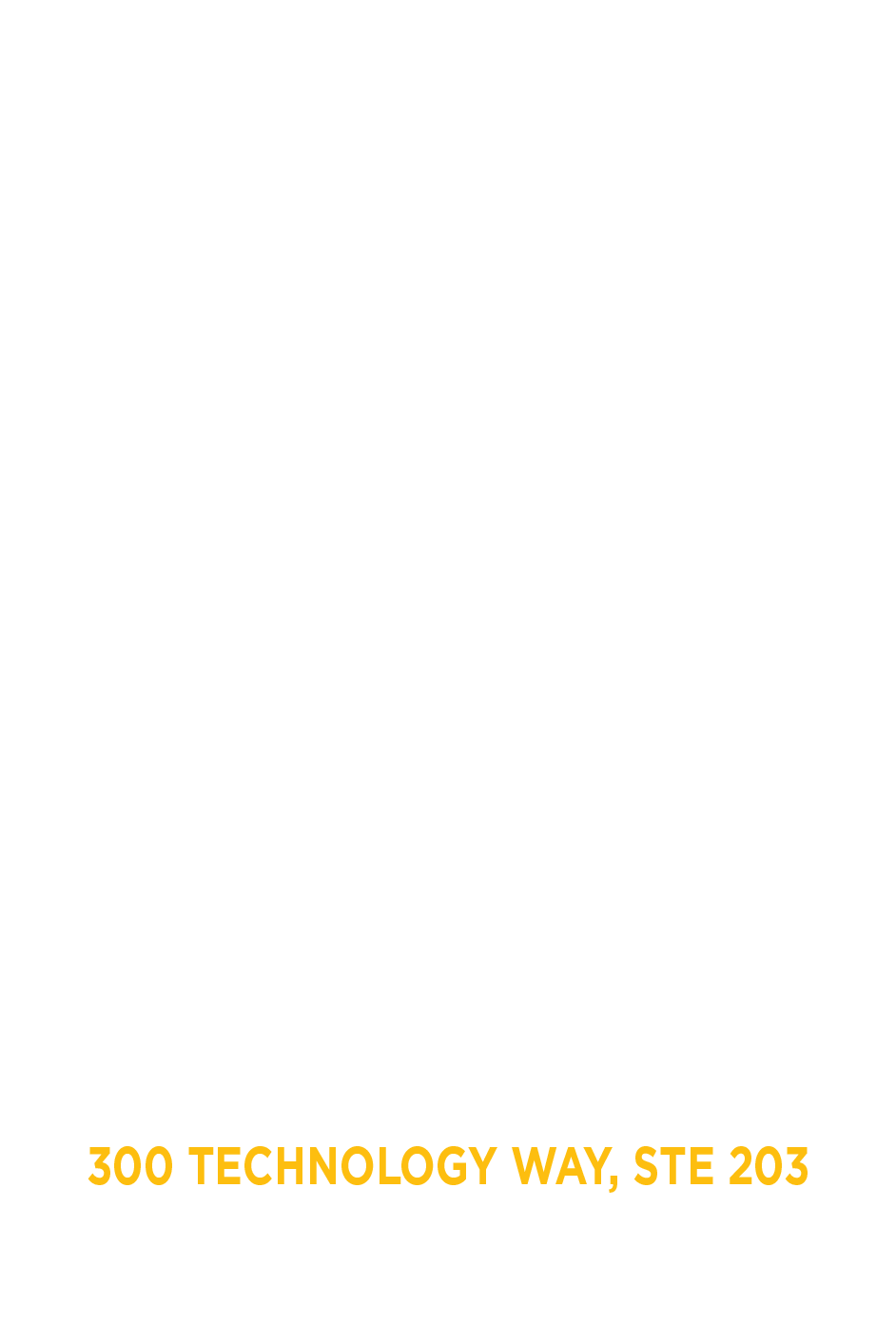 CENTER FOR THE ARTS Gallery
ART GALLERY
Dalton Gallery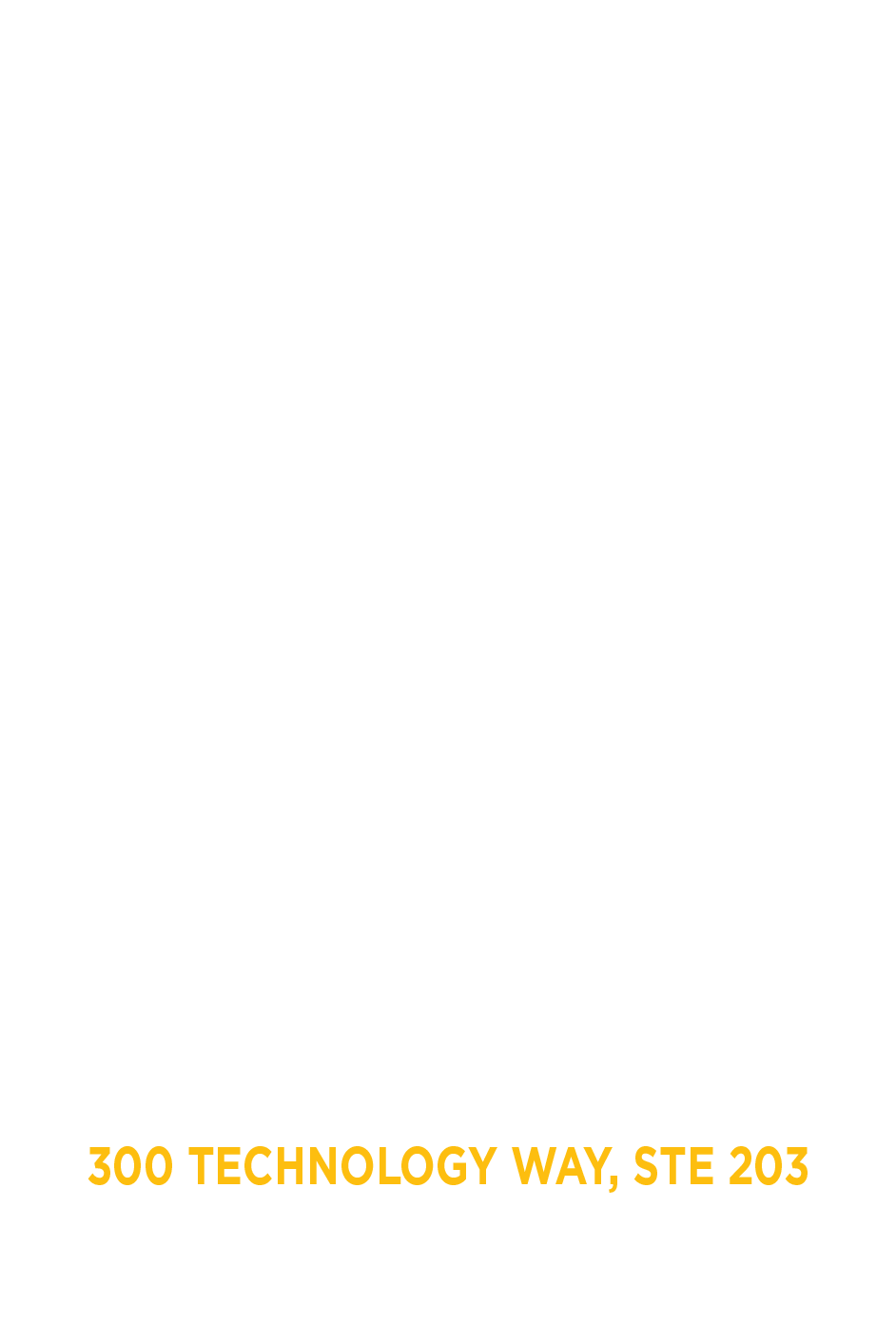 Artist Talk | Every Medium Holy
SAT, NOV 19, NOON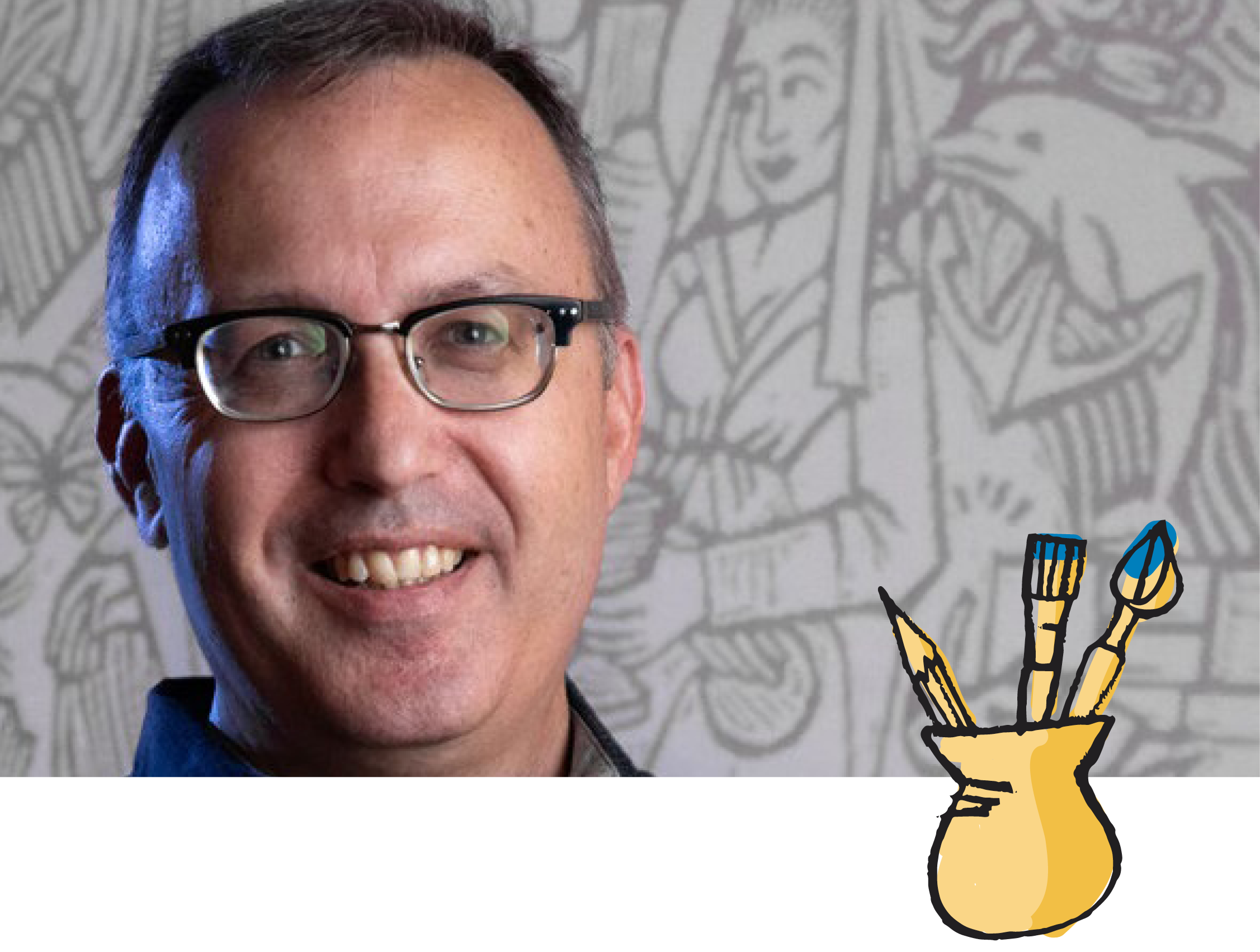 Artist Seminar
Every Medium Holy
Designer and printmaker Ned Bustard discusses the creative process behind the making of linocuts for the bestselling Every Moment Holy book series.
Free and open to the public.
LOCATED AT:
KNOWLEDGE PERK
130 W WHITE ST, STE C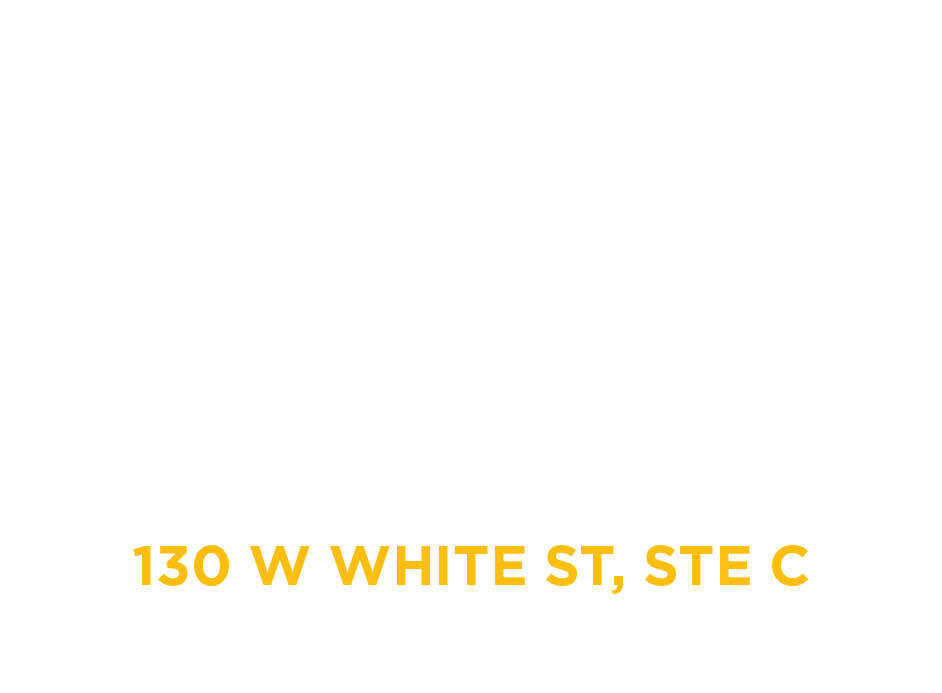 Demo | Pop-Up Printmaking
SAT, NOV 19, 3PM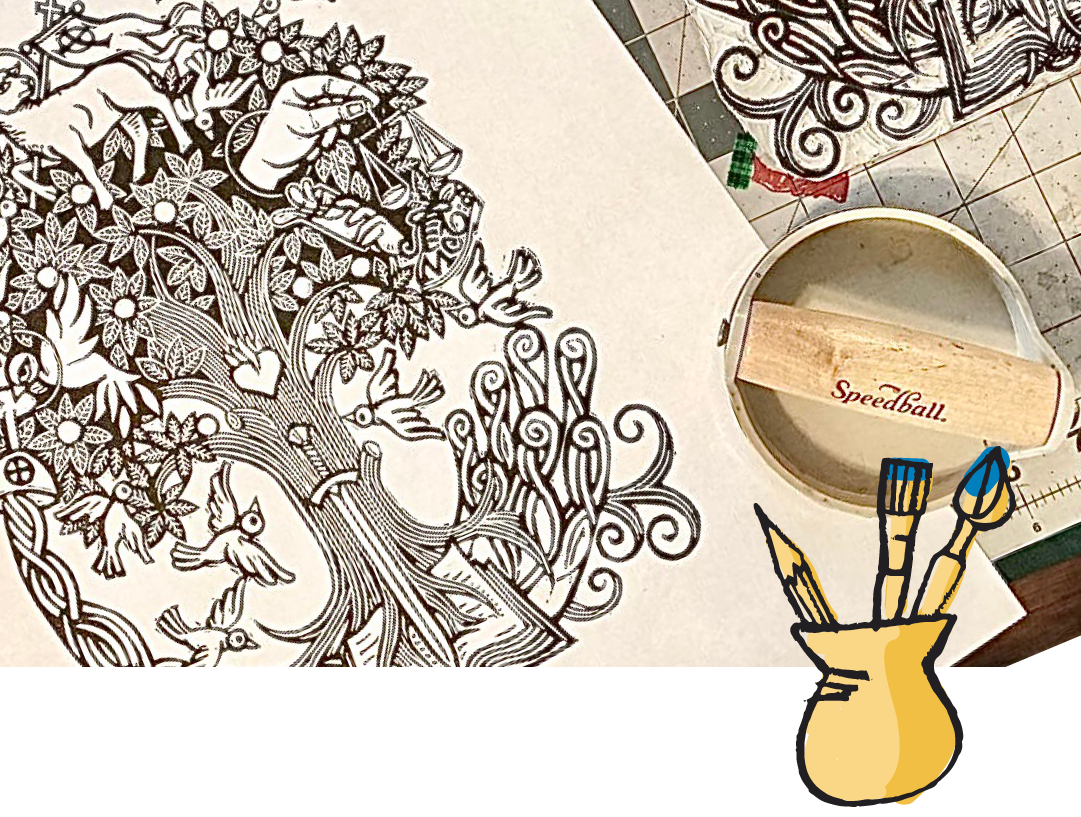 Demo
Pop-up Printmaking
Artists Ned Bustard and Stephen Crotts will host an informal printmaking session where participants can learn how to pull their own prints using hand-carved blocks by the artists.
Free and open to the public
LOCATED AT:
GETTYS CENTER
201 E MAIN ST
in the Courtroom, on the 2nd floor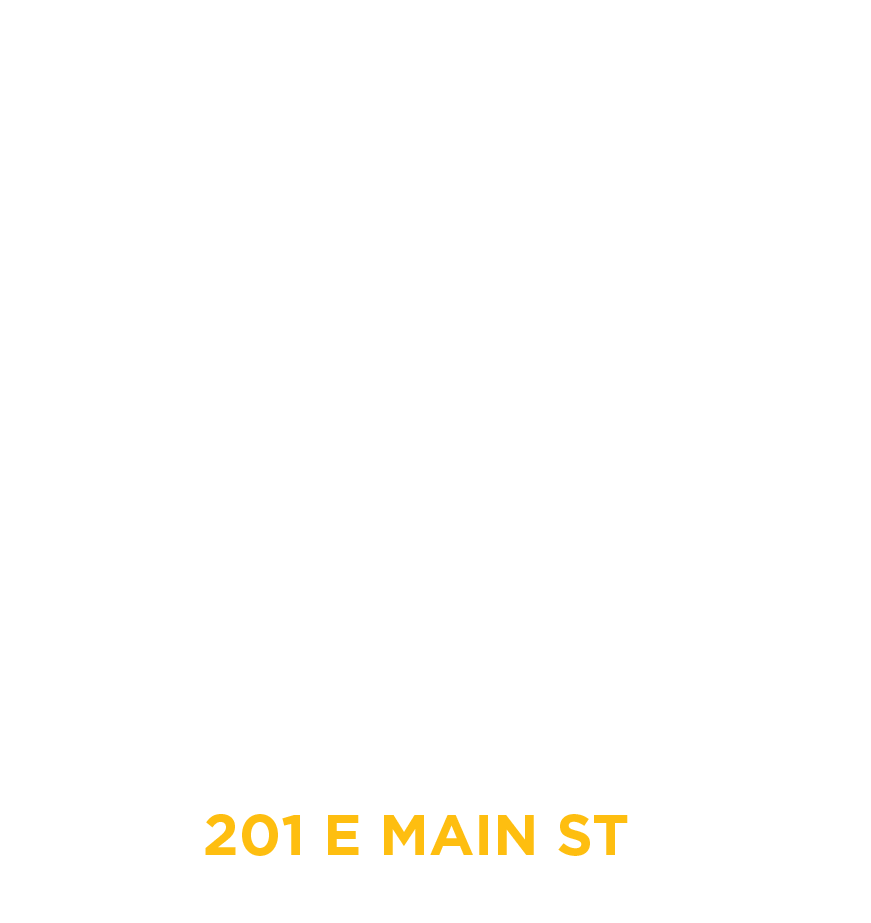 Competitive Portrait Drawing
Friday, NOV 18, 6PM - 7PM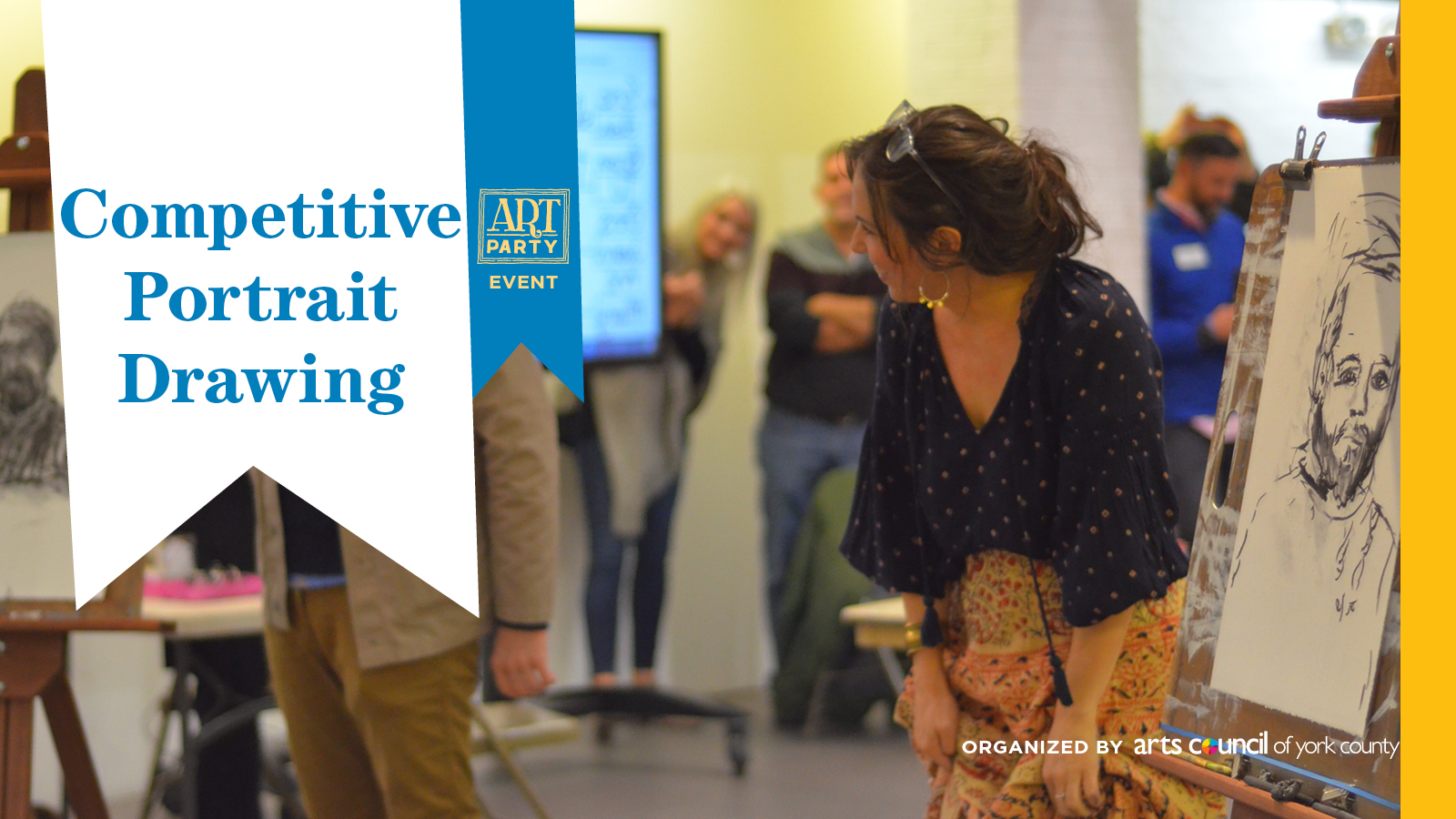 Competitive Portrait Drawing is a fast-paced tournament style knockout battle that begins with 16 artists paired off in sets of 2, competing to create their best portrait of a single model with just 5 minutes on the clock. The winners of each round move on until just 2 remain… 
Artist Grand Prize | $100
​EVENT ADMISSION | FREE
ARTIST REGISTRATION | FREE  •  MODEL FEE | $10
​Emcee | The Professor
 
Event Details
The Competitive Portrait Drawing event begins with sixteen artists paired off in sets of two, competing to create their best quick draw portrait of a model with just five minutes on the clock. Pencils down at the sound of the buzzer.

The model in each pairing chooses their favorite of the two portraits of themselves. The winning artist from each pair then moves on to the to the next round until only 2 artists remain.

The final 2 artists compete head-to-head drawing a local VIP, with the final decision going to the crowd.

The winning artist is crowned champion and is awarded the $100 grand prize.
​
16 ARTISTS | 15 MODELS
Round 1 | 16 artists paired off in 8 sets, sketching/drawing 8 models
Round 2 | 8 artists paired off in 4 sets, sketching/drawing 4 models
—The 8 artists competing in Round 2 are the winning artists from Round 1
Round 3 | 4 artists paired off in 2 sets, sketching/drawing 2 models
—The 4 artists competing in Round 3 are the winning artists from Round 2
Round 4 | 2 artists go head-to-head, drawing a single model
—The 2 artists competing in Round 4 are the winning artists from Round 3
Artist & Model Information
CALL FOR ARTISTS | Free to participate
APPLY ONLINE HERE
​
MODEL SITTING FEE  |  $10
Each model serves as the judge of their match up! After sitting for their portraits, the models will choose their favorite portrait of themselves. The winning artist will move on to the next round.

Portraits will be on display in the Perimeter Gallery during Friday Arts Project's Art Party. Models can pick up their portraits after Monday, November 21.
LOCATED AT:
CENTER FOR THE ARTS
121 E MAIN ST
in the Classroom Gallery Performance
FRI, NOV 18, Performance: 7:30-9PM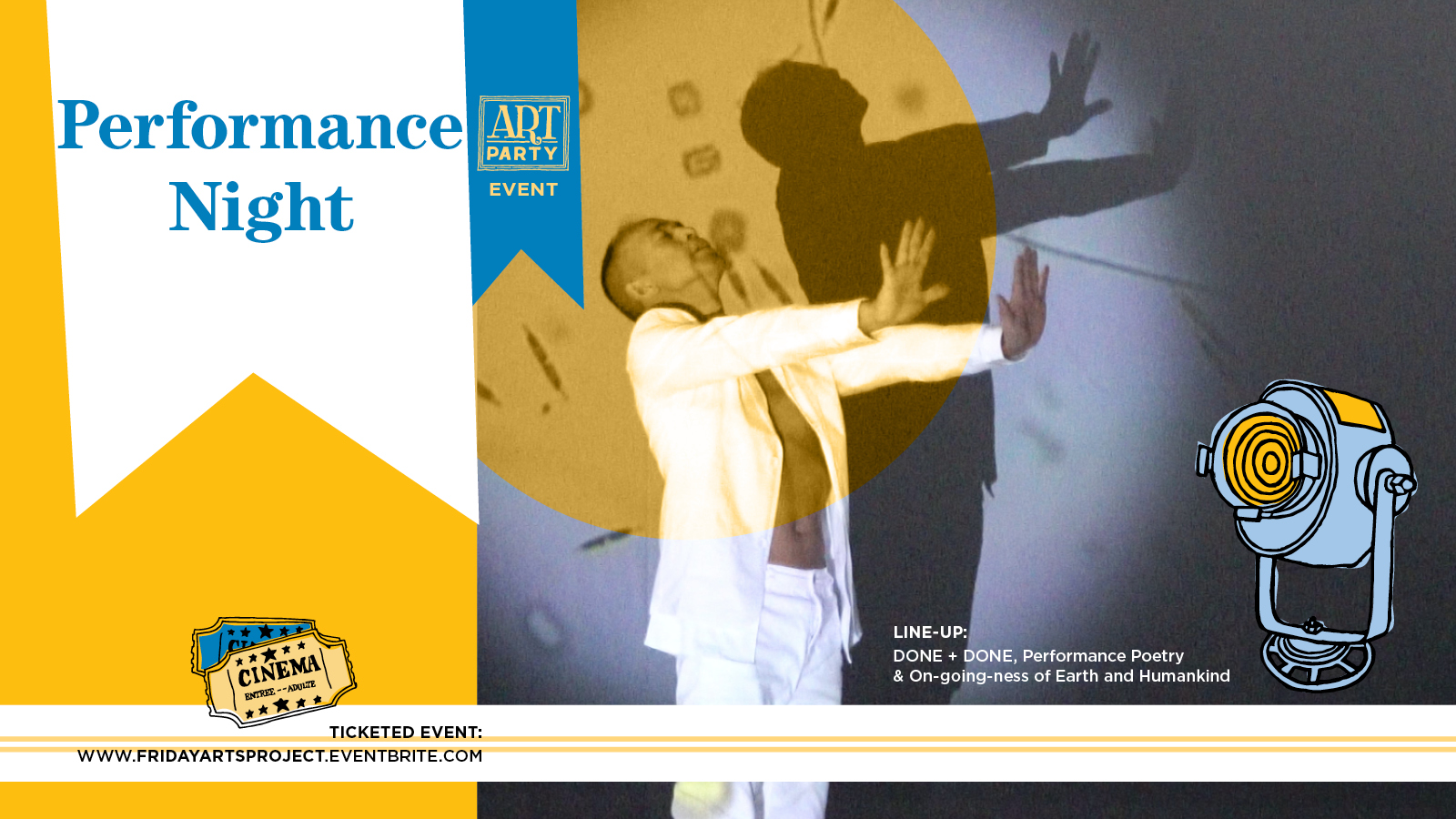 Art Party is excited to welcome back the Friday night "performance art" night. Historically this night has been an incubator, a place for new ideas, for wonder and mystery. This year will be no different. We are welcoming four performances that range from shredding emotions to performance poetry to a multimedia experience. You are not going to want to miss Dennissa Young, Xavia-Margrith Miles, d'Angelo DIA and performance group including E.E. Balcos, Claudia O'Steen, & Leonard Mark Lewis.
PERFORMANCE STATEMENT
The On-going-ness of Earth and Humankind is a transdisciplinary work that exists at the intersections of music, digital art, dance, and research. We are a collaborative group exploring the themes of physical movement, nature and the environment as impacted by climate change, our bodily connection to the natural environment, and the ways in which this connection can be expressed and communicated through a range of artistic media.
We address the world's natural resources (particularly water) and its relationship with humankind. Incorporating somatic practice while moving the body is important in this creative process as internal awareness of different systems of the body can create metaphors for different aspects of natural elements such as the earth, water, and air.
The music composition responds through movement and fluidity. The elements often change from performance to performance. While there is an overarching energy and shape, the notes quickly take a different direction, key, color, or rhythmic pattern according to the movement and images. The movement and images in turn take impetus from the sonic landscape.
The video imagery moves from the micro to the macro—from the body to the earth. The projection itself uses light and image to respond to movement and sound by placing specific imagery directly onto the body and onto curated spaces. Understanding the relationship between micro and macro, body and earth, promotes poetic thinking and challenges viewers to create a direct connection between human activity and climate change.
With these metaphors movement is created to reflect the abstract narrative through different qualities and dynamics in dance, music, and video. Each discipline is allowed to resonate in their own space and in reaction to the catalyst. This work demonstrates how the merging of disciplines can reach a wider audience, lead to novel studies, and promote ecologically minded practice.
The On-going-ness of Nature and Humankind contributes to urgent conversations surrounding a rapidly changing environment and the impacts by and on us as humans, and asks the viewer to confront the need for social and environmental justice and activism.
---
The On-going-ness of Earth and Humankind is funded in part by the Arts & Science Council.
Grant Recognition:
This project was supported by the North Carolina Arts Council, a division of the Department of Natural and Cultural Resources; the Arts & Science Council with funding from Mecklenburg County and the City of Charlotte; and the arts councils in Cabarrus, Cleveland, Gaston, Lincoln, and Rowan counties.
​
The On-going-ness of Earth and Humankind
ABOUT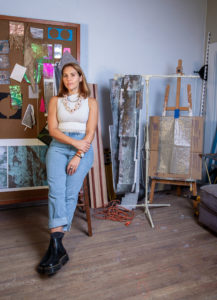 Claudia O'Steen is an interdisciplinary artist whose work combines video, installation, writing, & performance. Through her research-based practice, she examines navigation, perception, failure, and her relationship to changing landscapes. She creates languages to convey distance, scale, & direction, giving evidence to a process that has taken place & creates landscapes supplemented by scientific curiosity & human memory. O'Steen resides in South Carolina & is an Assistant Professor of Fine Arts at Winthrop University. She received a BFA from Watkins College of Art & an MFA in Digital+Media at Rhode Island School of Design. She has exhibited both nationally & internationally at venues such as The Russian State Arctic Museum, apexart, Flux Factory, Manifest Creative Research Gallery, & Atlanta Contemporary amongst others, & has been awarded residencies across the globe at Rabbit Island, Hambidge Center, Wassaic Project, Montalvo, The Arctic Circle, Maajaam Estonia, & NCCA Saint Petersburg.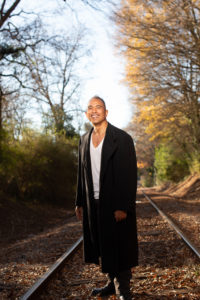 E.E. Balcos (he, him) is a Filipino-American and is originally from Minneapolis, Minnesota. He is a full Professor of Dance at the University of North Carolina Charlotte. He began formal dance training with modern dance pioneer Hanya Holm while also engaging in the practice of contact improvisation. A successful performer and choreographer for over 35 years, he worked directly and performed in the works of numerous nationally recognized choreographers and dance artists including: Chris Aiken, Danny Buraczeski, Ping Chong, Sean Curran, David Dorfman, Joe Goode, Daniel Gwirtzman, Dwight Rhoden, David Rousseve, Stephanie Skura and Bill Young, and several dance companies including Zenon Dance Company, Shapiro & Smith Dance, Demetrius Klein Dance Company, and Sam Costa's 10,000 Dances. E.E. was the Artistic Director and choreographer for his company E.E.MOTION from 2007-2013 culminating with an evening-length work, Deep Water: The Murder Ballads in collaboration with composer, John Allemeier at the Knight Theatre in Charlotte, NC. He performed a new solo, Tales from the Wizard, choreographed for him by nationally-known Bill Evans in July 2022.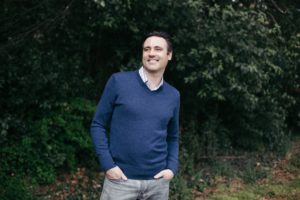 Leonard Mark Lewis, born in Great Yarmouth, England, in 1973 and raised in Houston, Texas, is a composer and pianist specializing in new music. His vocal works include a chamber
opera, Wake Lucia, A Joycean Operatic Rite, and a catalog of celebrated art songs. He is an avid collaborator and has worked with choreographers and dance companies throughout the United States and abroad. He has received commissions and performances from the Charlotte Symphony, American Composer's Orchestra (Dennis Russell Davies), North/South
Consonance, AURA, Symposium for New Band Music, New Music Camerata, NACUSA,
Concordia Trio, Hyperion Ensemble, Rhodora Trio, Duo Amizade, New Century Quartet; soloists Kenneth Tse, James Dick, Brian Utley, and Benjamin Geller, among many others. His
concerti include works for percussion (Evolution, for Leonardo Soto), viola (Vast Skies, for Ben
Geller), and saxophone (Concerto for Saxophone, for Kenneth Tse). Other major artists have
performed his Concerto for Saxophone, including Steve Ticknor (President's Own), Nate Nabb,
and Tracy Patterson, who performed the work at Carnegie Hall.
Lewis, a Professor of Music at Winthrop University, is the recipient of awards including ASCAP, B.M.I., Columbia University (Bearns Prize), and Voices of Change. His music has been performed in many countries around the world. He lives in Fort Mill, SC with his wife, violinist, Kari Giles, their son, Mercer, and a troupe of cats and dogs.
​
Dennissa Young

ABOUT
Dennissa Young is a Chicago-based, Spanish- and Native-American relational artist and curator. With projects focusing on friendship, connection and collaborating, she has exhibited all across the US (Rock Hill, Boston and Charlotte to name a few), and internationally (from Bogota, Colombia to Istanbul, Turkey). She has been featured in numerous publications, including CLTure, Broadening the Narrative Podcast, York County Magazine, and the Art | Tea Podcast. Dennissa's work strives to foster intimacy, radical softness, and capture the spiritual journey of humanity. Her artistic practice creates time, space and honesty, where audience members can engage and participate however they see fit. In 2022, Dennissa has creatively contributed to The Martin, Belong Gallery and The Franklin Outdoor, and started a podcast with her art bestie about the art world, friendship and everything in between. Catch new episodes of Due to the Current Situation every Wednesday on Spotify, Apple Podcasts, Google or Amazon.
You can find her work at dennissayoung.com.
​
Xavia-Margrith Miles

ABOUT
xavia-margrith miles is a writer, assemblist, and neighbor that leaves her skeleton up year-round (a siren named Suh'meantha). xavia-margrith employs humorist sensibilities to explore the cultivation, and deterioration of connectivity between land, spirit, and creatures. Prevalent themes in her work include isolation, grief, consumption, and intimacy.
In xavia-margrith's role as a proposal writer, she identifies funding opportunities and composes authentic and evocative stories to redistribute wealth toward community-led reimagining and seeding sacred space.
xavia-margrith earned her AB in English and minor in Africana Studies from Bryn Mawr College. Her poetry collections include fresh, We've Always Had Fire, and Holy Ones. She is seeded in Minnesota's tundra, seasoned by Southern love, and Philly-fed.
​
de'Angelo DIA

ABOUT
Dr. de'Angelo DIA is a descendant of a lineage of Gullah griots, priests, and priestesses, thus inheriting the abilities of astral projection, chlorokinesis, and necromancy. When not defending Earth-616, he can be found delightfully consumed by graphic novels, art and poetry journals, Blaxploitation films, and conversations with topics ranging from Jesus and Buddha as brothers to the gospel according to Stan Lee. DIA holds dual citizenship in New Asgard and Kamar-Taj where he trains with the Masters of the Mystical Arts to be the next Sorcerer Supreme and to prepare for the zombie apocalypse.
LOCATED AT:
GETTYS CENTER
201 E MAIN ST
in the Courtroom, on the 2nd floor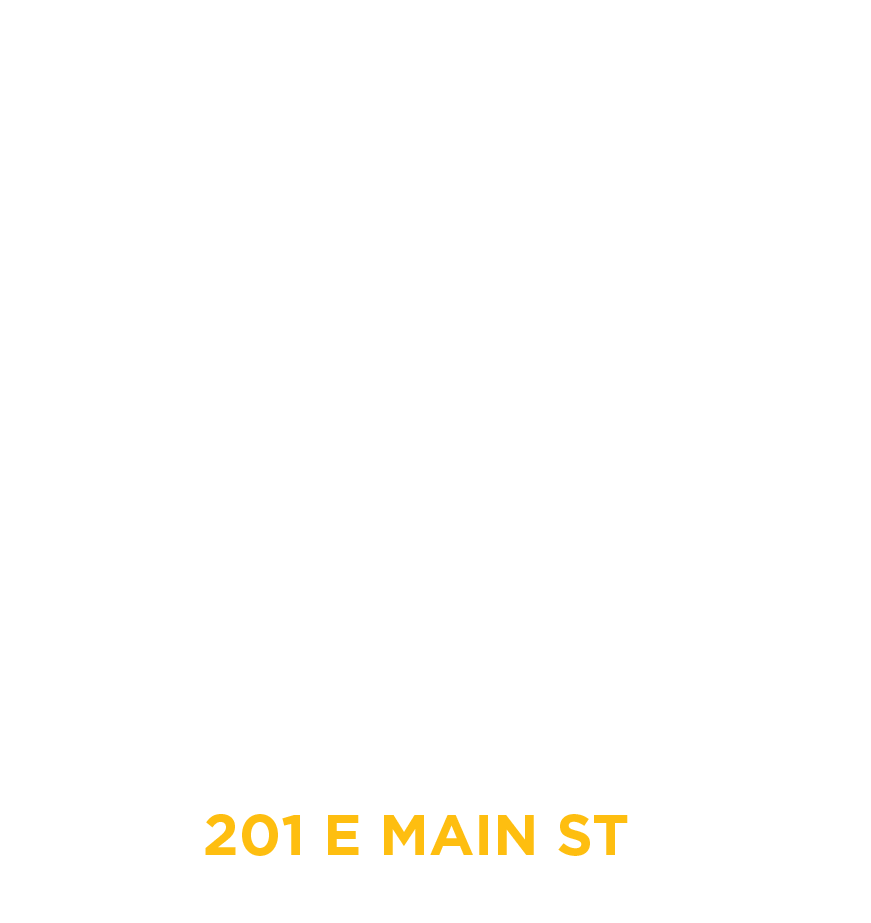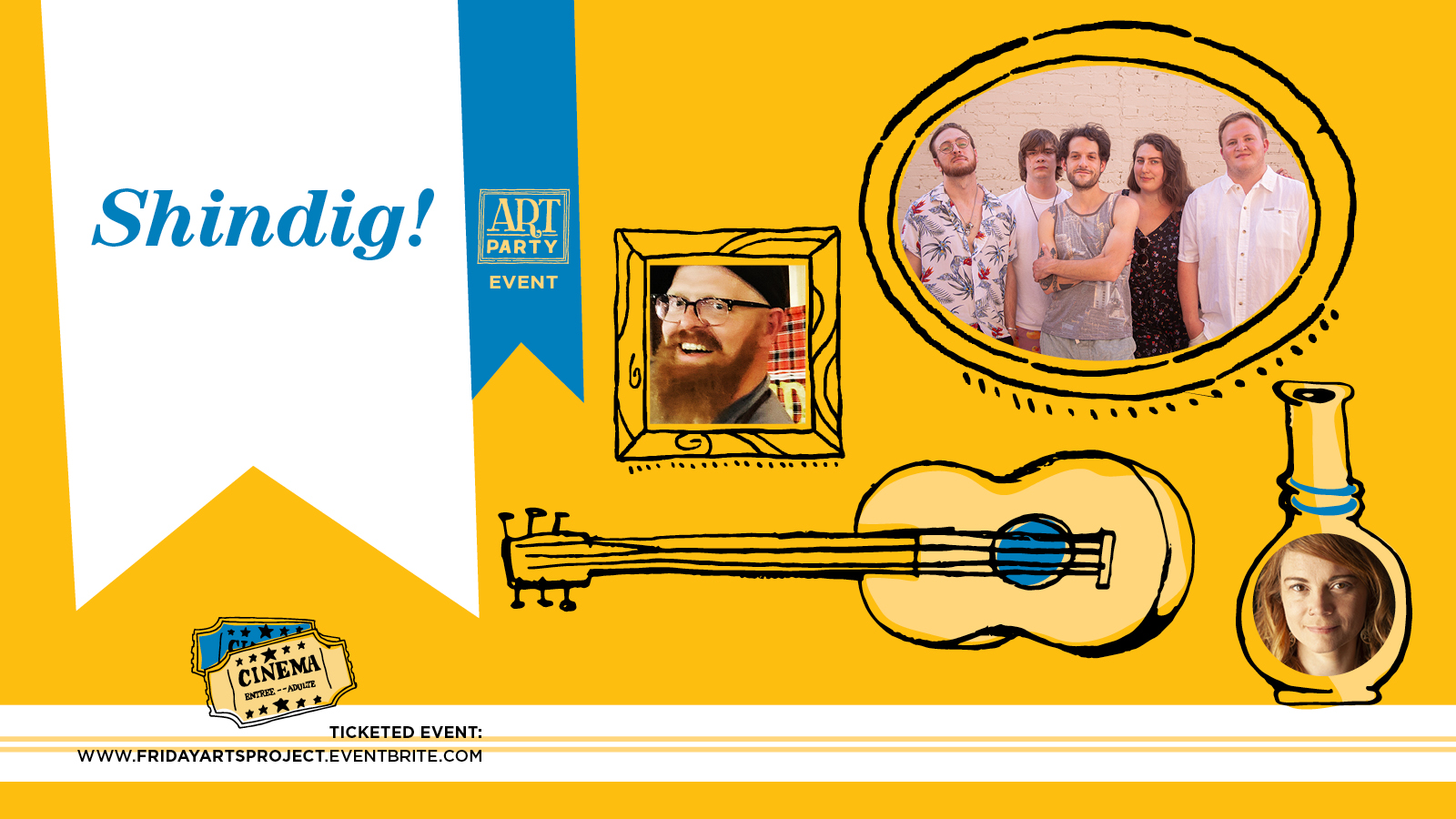 Shindig is the culmination of Art Party 2022, a celebration of local talent and beyond, the official closing event for an incredible 4-day festival. Join us for food and live music.
Live Fire Feasts with Craig Morrow brings us a menu from the mill hills and fields of Carolina. Drawn from Piedmont home cooking, Sno-Cone Salmon Croquettes and Skillet-kissed Bauernwurst Biscuits join an array of appetizers and hearty family-style sides. A feast made from the heart, and done up with flare.
Come enjoy soulful, meaningful community and conversation. The night will be celebrated with the musical stylings of Cyan. This is our first year of having Cyan pour out the tunes during the Shindig—we like what we have heard, we expect you will too.
We are excited to have as a guest and creative for Shindig author Vesper Stamper. Vesper is a unique voice – a voice that carries a gravity all its own. She will be reading excerpts from her most recent book Berliners which was released on October 25th.
Please join us for a truly wonderful evening!
Craig Morrow | LIVE FIRE FEASTS

ABOUT
CATERING SMOKY MEAT HAPPENINGS THROUGHOUT THE CHARLOTTE UNIVERSE.
If you're looking for a feast prepared over a bed of coals, Live Fire Feasts has you covered. Craig Morrow, the padawan of the famous Dan the Pig Man, has been bringing the funk and live fire mischief to the Charlotte area for several years and would love to serve you and your guests during your next event or party. Whether you're looking for a Low Country Boil, Whole Hog BBQ, a Paella Feast fit for a king, or the best Tomahawk Steaks this side of eternity, you've come to the right place.
website: LIVE FIRE FEASTS
​
CYAN

ABOUT
CYAN was formed in 2016 by Joseph Levi and Matthew Johnston in Rock Hill, SC. Their first single "Bored" was released in 2018 and was met with great acclaim. In the build up to recording the band's first EP at Ginger Cat Studios, Brittany Winans was brought in as a keyboardist, vocalist, and lyricist. In 2020 they brought in Drew Wilkerson and Ryan Burns to write and record their first album, "Tidal". Their music has been described as a blend of dreamy pop with a funk flare. Music that you can either dance to or lay around with someone. Expect to hear melodic guitar riffs, tight harmonies, dreamy synth and sax leads, juicy bass lines, and groovy drum breaks.
website: musicofcyan.com
​
Vesper Stamper

ABOUT
Born in Germany and raised in New York City, Vesper Stamper writes and illustrates novels which tell, through both words and pictures, stories of history's rhymes. Her debut illustrated YA novel, What the Night Sings, about the aftermath of the Holocaust through the eyes of a young musician, was a National Book Award Nominee, a National Jewish Book Award Finalist, a Morris Award Finalist, Golden Kite Honor Book and Sydney Taylor Book Award Winner, and was named one of the Best YA Books of 2018/9 by YALSA, the Wall Street Journal and Kirkus. Vesper has a BFA in Illustration from Parsons and an MFA in Illustration as Visual Essay from School of Visual Arts and is the host of the podcast Vesperisms: The Art of Thinking for Yourself, which aims to cultivate a rehumanized worldview through artistic thinking. She lives with her husband, filmmaker Ben Stamper, and her two teenagers, in the Northeast, and teaches illustration at School of Visual Arts.
website: vesperillustration.com
​
LOCATED AT:
GETTYS CENTER
201 E MAIN ST
in the Courtroom, on the 2nd floor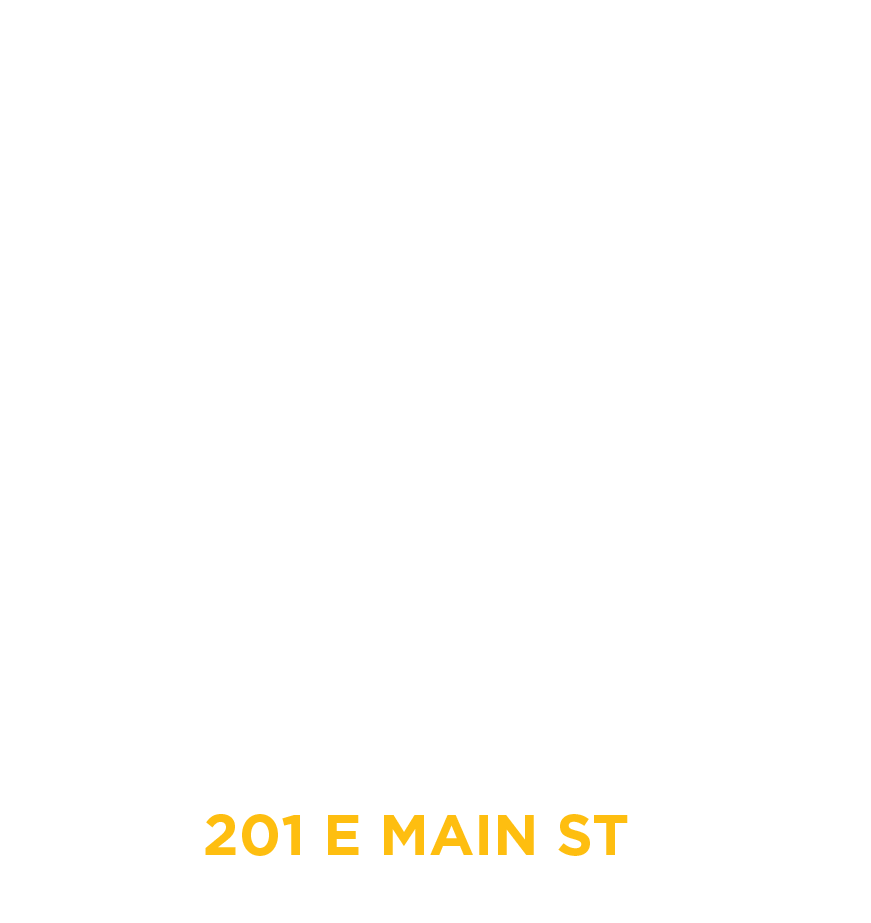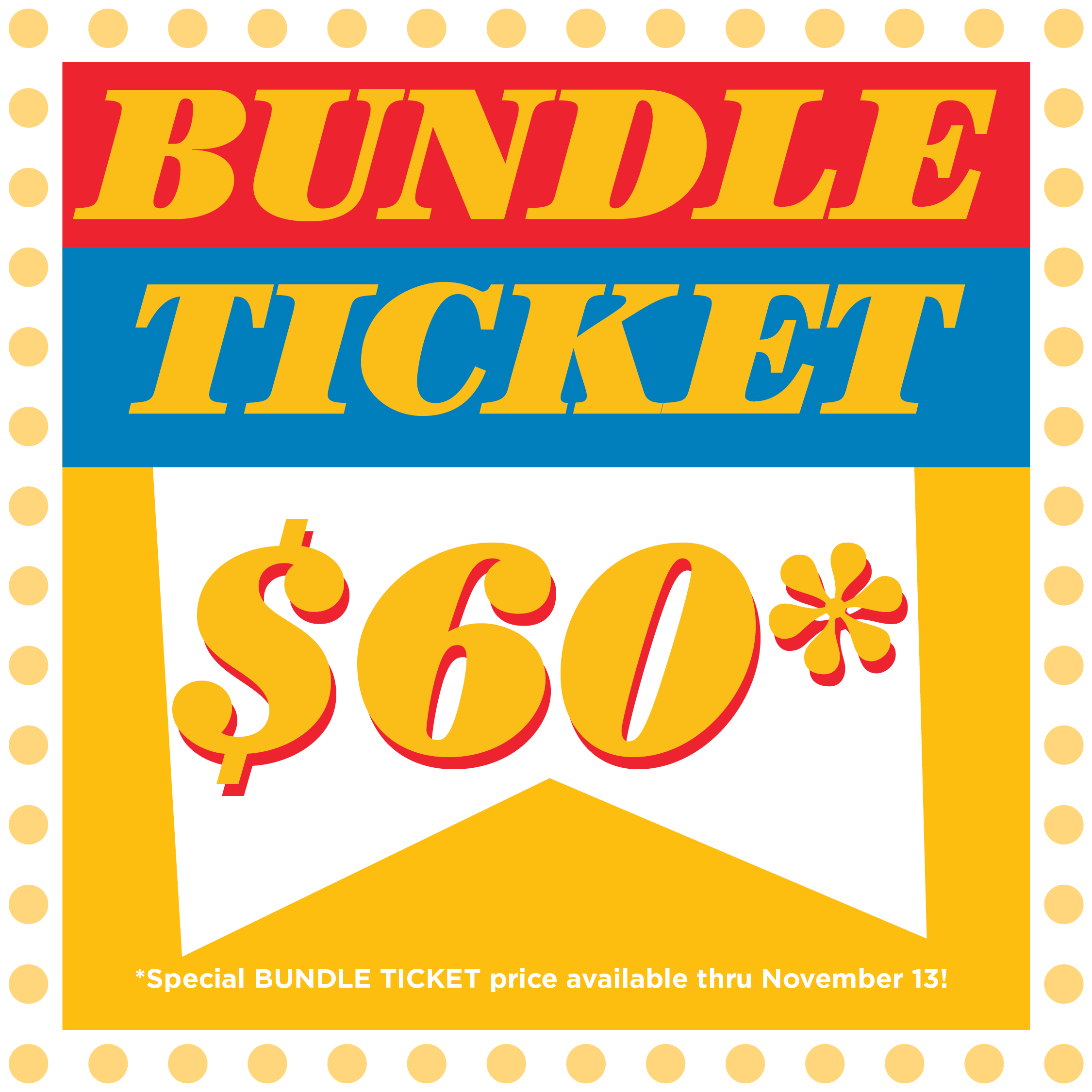 BUNDLE TICKET
3 Nights: Wednesday, Friday & Saturday
$60*
(ends Nov 13, 2022, midnight)
SHINDIG (only)
GENERAL ADMISSION
$40* online (before November 18th)
$45 at the door (& after the 18th)
STUDENT ADMISSION
(Student ID Required)
$25* online (before November 18th)
$30 at the door (& after the 18th)

CHILDREN ADMISSION
(under 12 years of age)
$10*
*plus fees