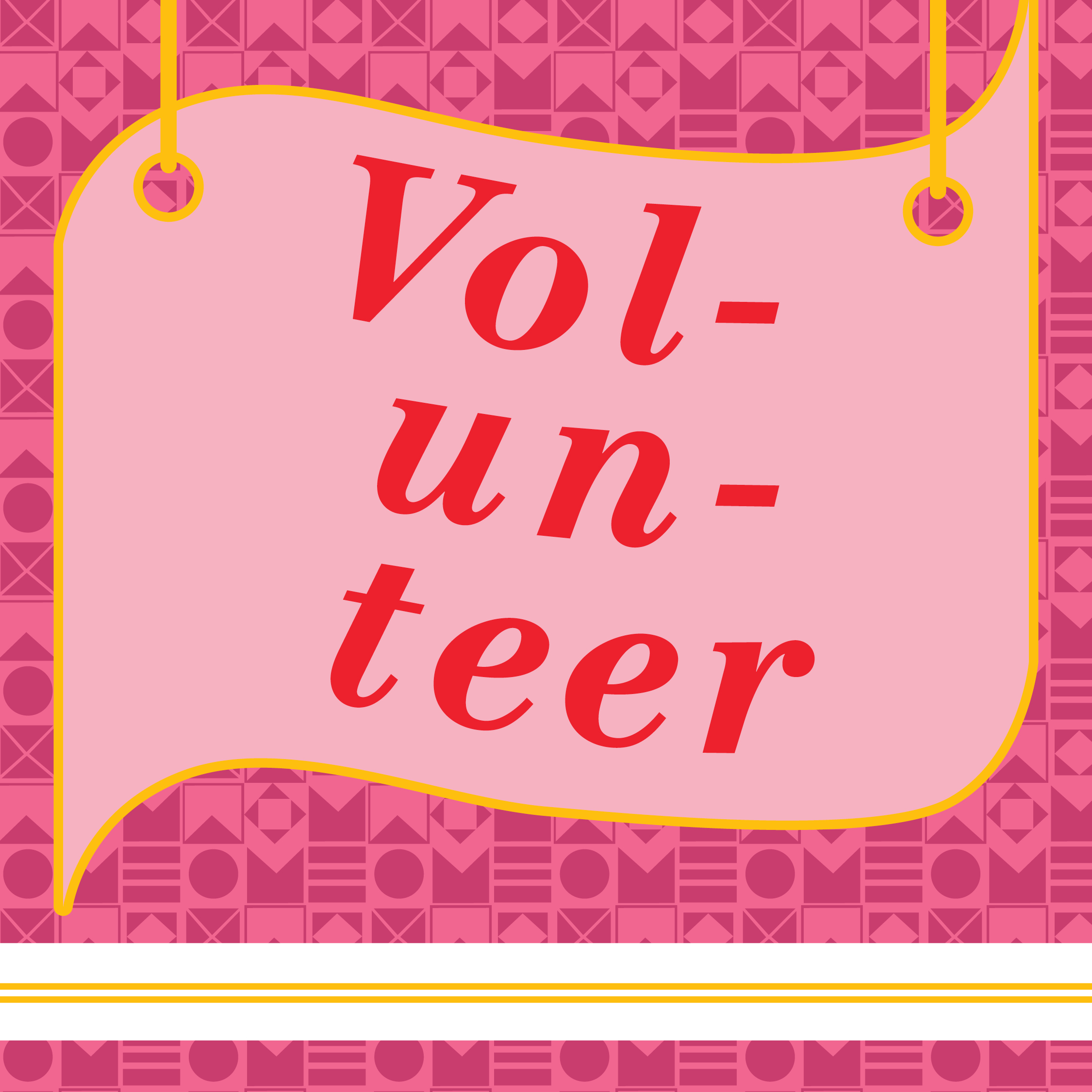 VOLUNTEER with us
We want Rock Hill to be a place where people come to see & experience great art—and, hopefully take some home with them! If you are interested in helping to make this happen and working to support Art Party's success, please consider becoming a volunteer for Art Party 2021.
Most festival volunteer shifts last about 2 hours. Wear comfortable clothes. We'll provide a hand-made "volunteer" pin to wear on duty and to keep. Volunteer check-in will be located at Friday Arts Project Studio in the Gettys Art Center – 201 E Main St, Ste 205.
Volunteer Form
Volunteer today! Fill out our online form to be a volunteer at Art Party.
PRE ART PARTY, volunteers assist with the following:
Juried Exhibition Installation: Assist with the installation of artwork at registered venues with our art installation team. Installation will take place between MON, NOV 1 — SUN, NOV 7, 2021.
DURING ART PARTY, volunteers assist with the following:
Information desk: Greet guests/visitors, answer questions, direct guests and visitors to venues and other locations, sell Art Party merchandise and distribute Art Party Guides. (Volunteers will need to attend a brief orientation on Monday, NOV 15 at 7pm.)
General Event Support: Take tickets, check IDs if needed, hand out informational materials, run supplies or merchandise to various event sites.
Seminar/Workshop Support: Act as a "runner" between Art Party office & Seminar/Workshops.
Shindig Event Support: Bus Tables, Clean up afterwards (SAT, NOV 20)