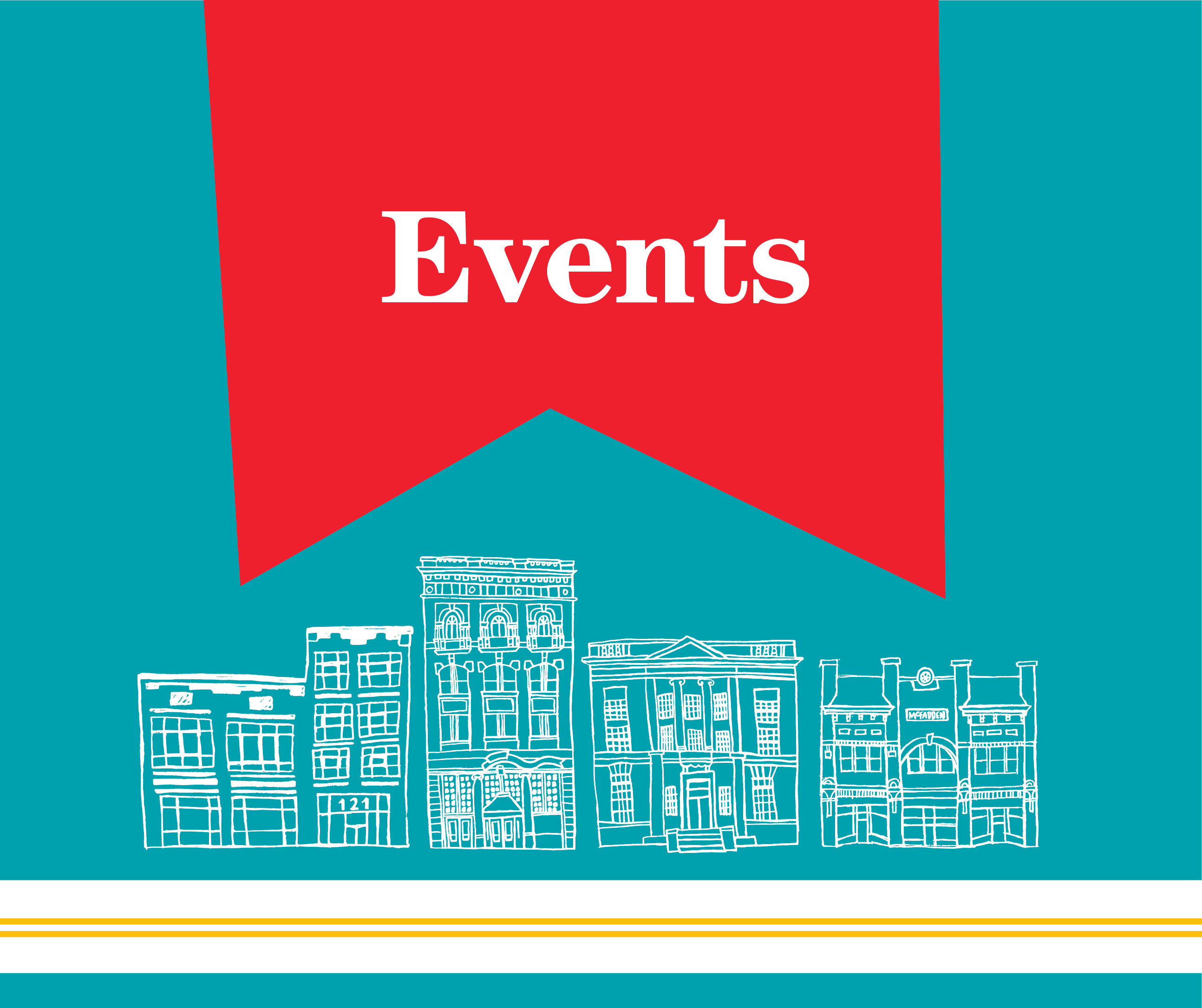 Calendar
Thursday, NOV 15 • Friday, NOV 16 • Saturday, NOV 17
click event below for details
WU Union of Student Artists | Art Auction
THU, NOV 15, 7 - 9 PM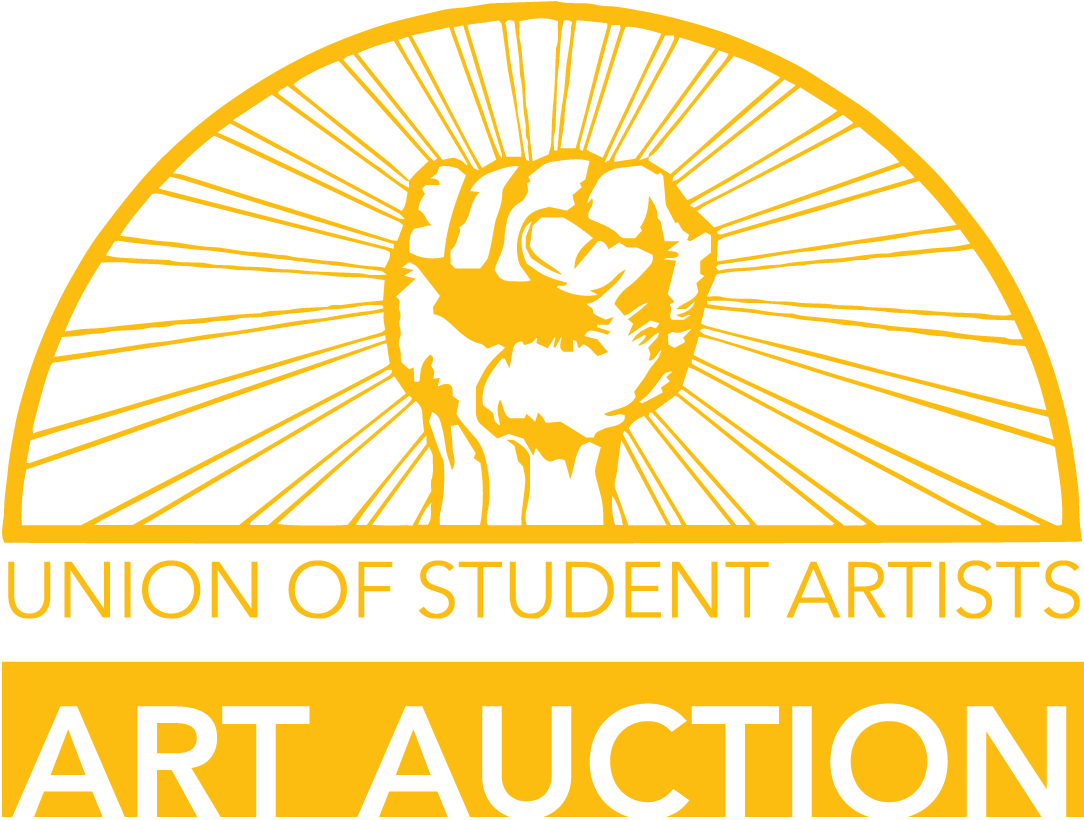 LOCATED AT:
GETTYS CENTER
201 E MAIN ST
in the Courtroom, on the 2nd floor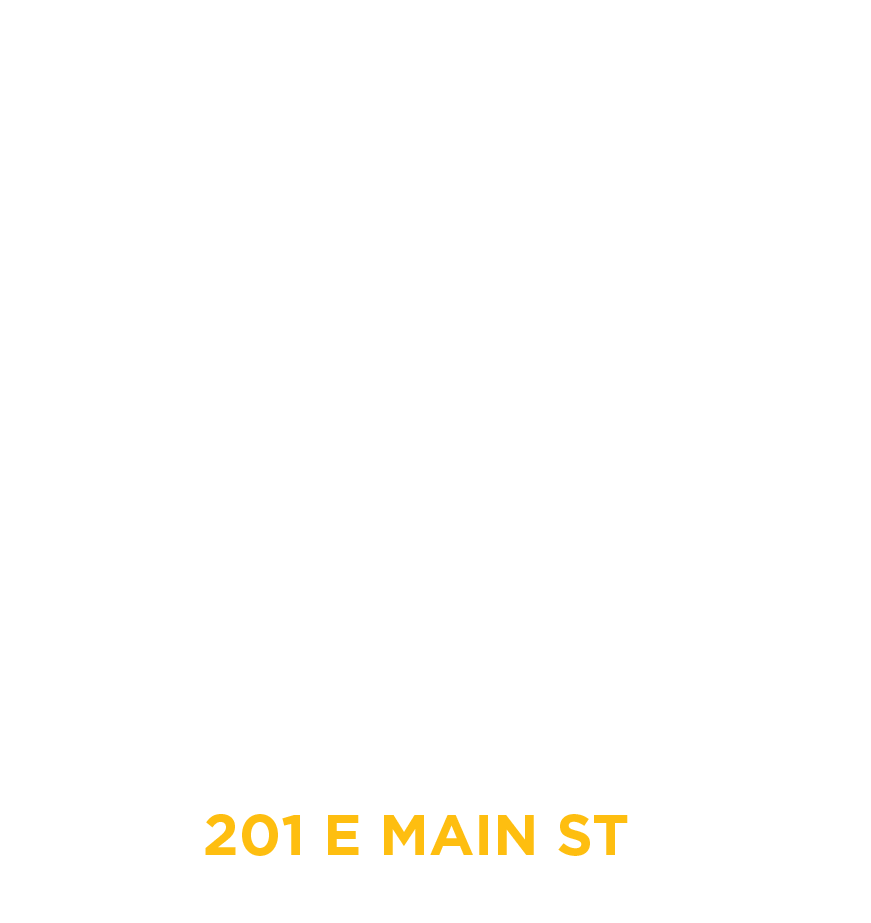 Studio & Gallery Stroll
FRI, NOV 16, 11AM - 7PM & SAT, NOV 17, 11AM - 6PM
Select studios & galleries are open extended hours to showcase local artists and make their work available for purchase.
(including Juried Exhibition)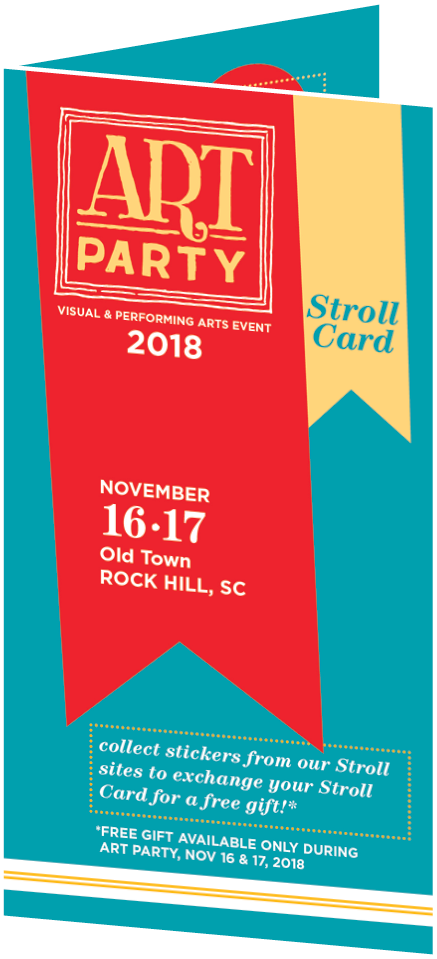 Stroll Card
Grab a Stroll Card and collect site stickers as you go. Collect 12 or more to exchange your Stroll Card for a gift at sites designated with a red dot. Stroll Cards will be available on Friday & Saturday  at participating Studios, Galleries, Businesses & our Art Party info table (located at the Gettys Arts Center, 201 E MAIN ST.)
Completed Stroll Cards can be exchanged for one of the following gifts at these participating locations. (one gift per completed Stroll Card)
Schedule & Map
Get a map at the info desk in the Gettys Center to help you navigate Art Party.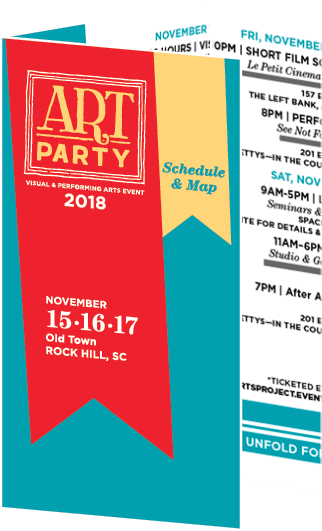 Wanna start planning your stroll early? Download the map and start curating your own Art Party experience. Select studios & galleries are open extended hours to showcase local artists and make their work available for purchase.
(including Juried Exhibition) Studio Artists Showcase Reception
Friday, NOV 16, 5:30PM - 7:30PM
Exhibition | Nov. 2 – 18, 2018
Free, Public Reception | Friday, November 16 | 5:30 – 7:30 PM
This unique exhibit explores the works created by the artists working within the studios at the Center for the Arts and Gettys Art Center. With more than 20 artists in the studios, this group show features dynamic artwork that represents a wide variety of media.
The Studio Artists Showcase is a preview of what patrons will discover when the artists welcome the public into their open studios during Art Party – Rock Hill, November 15 – 17, 2018. more info | https://www.yorkcountyarts.org/2018studioartshowcase
Special event during the reception:
Competitive Portrait Drawing
Fri. Nov. 16, 2018 | 6 – 7 PM
LOCATED AT:
CENTER FOR THE ARTS
121 E MAIN ST
in the Dalton Gallery Friends of Friday Arts Project — a group show | Reception
Friday, NOV 16, 5:30PM - 7:30PM
Exhibition | Oct 19 – November 19, 2018
Free, Public Reception | Friday, November 16 | 5:30 – 7:30 PM
A select collection of works by artists with Friday Arts Project to exhibit during Art Party 2018.
LOCATED AT:
GETTYS CENTER
201 E MAIN ST
in the Courtroom, on the 2nd floor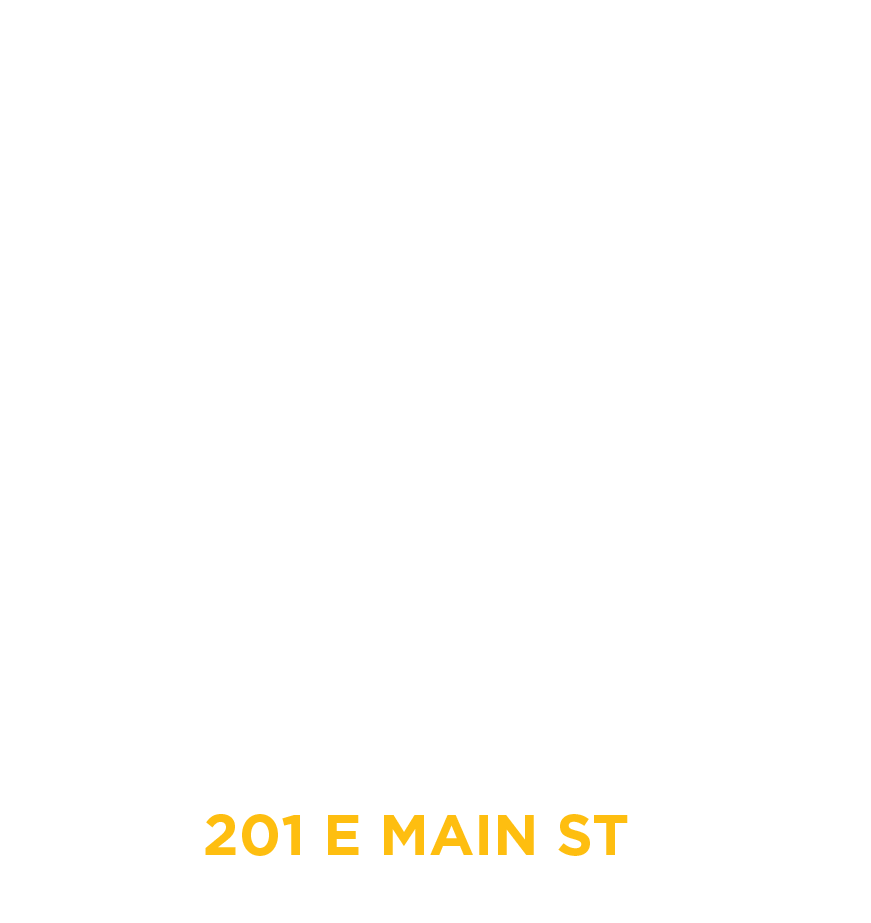 brought to you by: Competitive Portrait Drawing
Friday, NOV 16, 6PM - 7PM
The Arts Council of York County's Competitive Portrait Drawing is a tournament style knockout battle that begins with 16 artists paired off in sets of two. Each pair is in competition to create their best portrait of a model with just five minutes on the clock. Pencils down at the sound of the buzzer. The model in each pairing serves as judge and jury, choosing their favorite of the two portraits drawn of them. The winning artist from each pair then moves on to the next round until only two artists remain. The final two artists go head-to-head in Round 4, with the decision going to the final model of the evening. The winning artist of the competition is crowned champion and is awarded the $100 grand prize.
NEEDED: 16 artists | 15 models
ARTISTS | No Fee to Participate
Email: Michael Gentry, Gallery Manager, mgentry@yorkcountyarts.org
MODELS | $10 sitting fee
Register online at yorkcountyarts.org/competitiveportraitdrawing
Models choose their favorite portrait of themselves and take it home that evening.
LOCATED AT:
CENTER FOR THE ARTS
121 E MAIN ST
in the Dalton Gallery Le Petit Cinema Sous Paris
Friday, NOV 16, 6:30PM - 9:30PM | Short Film Screening
Three groups of Independent Short Films with a short intermission between each.
Co-Producers: Ben Sliker & Terry Roueche
SCI-FI/FANTASY BLOCK 
Buy One. Get One. (4:09)
My Name is Harold Allen (6:00)
Grand Dragon (7:16)
ROM (7:19)
Expectant (14:04)
COMEDY BLOCK 
The Gospel of Hip Bones (12:10)
Internal Affairs Pt. 1 (5:20)
Internal Affairs Pt. 2 (4:21)
Room Service (11:28)
Take A Breath (2:14)
Crass (10:36)
ASSORTED BLOCK 
The Astronomers (9:11)
Desideratum (6:05)
A Squirrel's Tale (4:43)
A Short Memoir (2:38)
In Pieces (4:39)
LOCATED AT:
Amélie's
157 E MAIN ST
The Left Bank, the underground venue at Amélie's, Rock Hill
Doors open at 6:30PM

Performance Expo
FRI, NOV 22, Performance: 7:15PM
FEATURED PERFORMANCE
Sinergismo's See Not For Looking is inspired by dazzle camouflage, a WWI naval tactic where ships were painted not to hide from the enemy, but to disorient and confuse them. A haunting scenario is depicted through choreographed dance, original sound score, and spoken word while exploring how abstract, black and white paintings on panel can be used as costume and/or shield for characters.  When their defenses are down, these characters reveal raw emotion encouraging the audience to consider what defense mechanisms they put into place in their own lives and the various personas we all employ.
Concept, Set Design & Construction by Jon Prichard. Choreography by Gretchen Jax. Choreography Assist by Alex Zsoldos. Music by Gene Bledsoe. Soundtrack by Dylan Gilbert. Poems & Song Lyrics by Brittney Prichard. Featuring performances by Alex Zsoldos, Gretchen Jax ,Brittney Prichard, Jonathan Prichard, Allison Paksoy Hughes, Jacki McCarthy and Jordan Kwanvig. Go to Sinergismo for more info.
---
OPENING ACT
THE PROFESSOR is rich, handsome, and knows how to talk anyone into doing just about anything. When THE PROFESSOR can't get a teacher to give him a better grade, THE PROFESSOR and his friend A LECTURE ON MARKETING match him up with another teacher to make THE PROFESSOR happier. When a girl named THE AUDIENCE transfers to THE PROFESSOR's school, THE AUDIENCE and THE PROFESSOR give her a makeover and attempt to find her A DELIGHTFUL PERFORMANCE. THE PROFESSOR soon realizes that he wants A DELIGHTFUL PERFORMANCE all to himself, but no one seems right. THE PROFESSOR, with the help of THE AUDIENCE soon realizes that there is more to life, before THE PROFESSOR finds A DELIGHTFUL PERFORMANCE of his dreams.
Performed by: Nathan Matthews
Doors open at 7:30, performance starts at 8:00.
LOCATED AT:
GETTYS CENTER
201 E MAIN ST
in the Courtroom, on the 2nd floor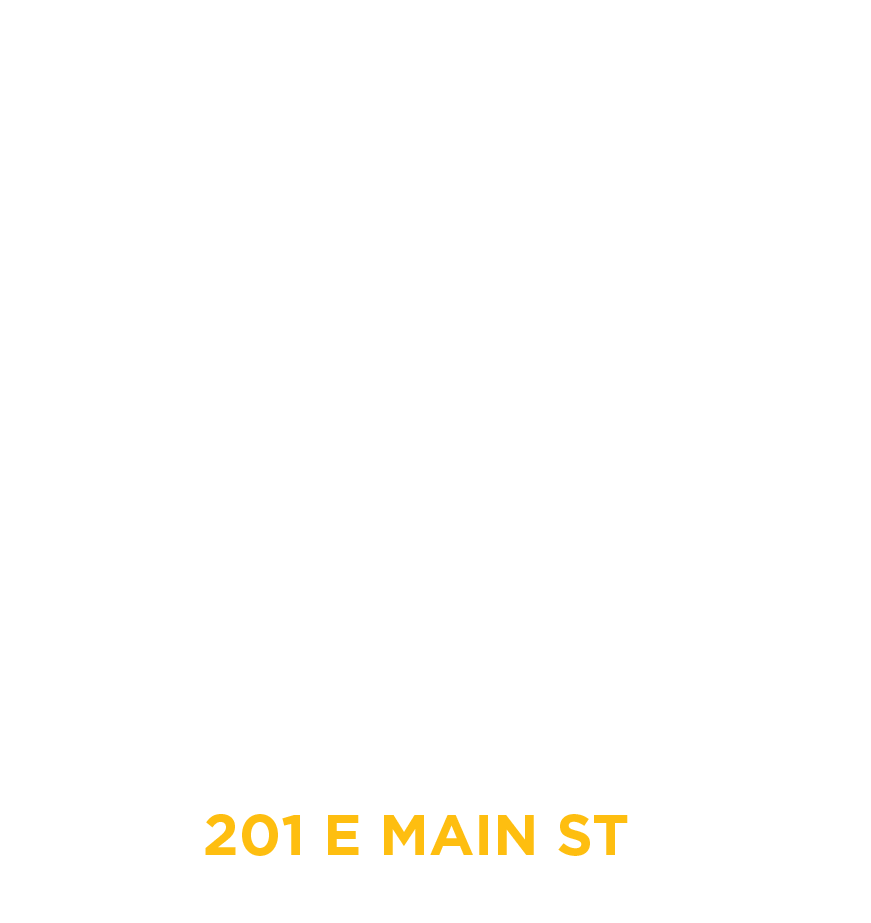 Seminars & Workshops
SAT, NOV 17, 10 AM - 5PM
SATURDAY, NOV 17
10 – 11 AM
LOCATED AT:
THE TECHNOLOGY INCUBATOR
157 E MAIN ST #501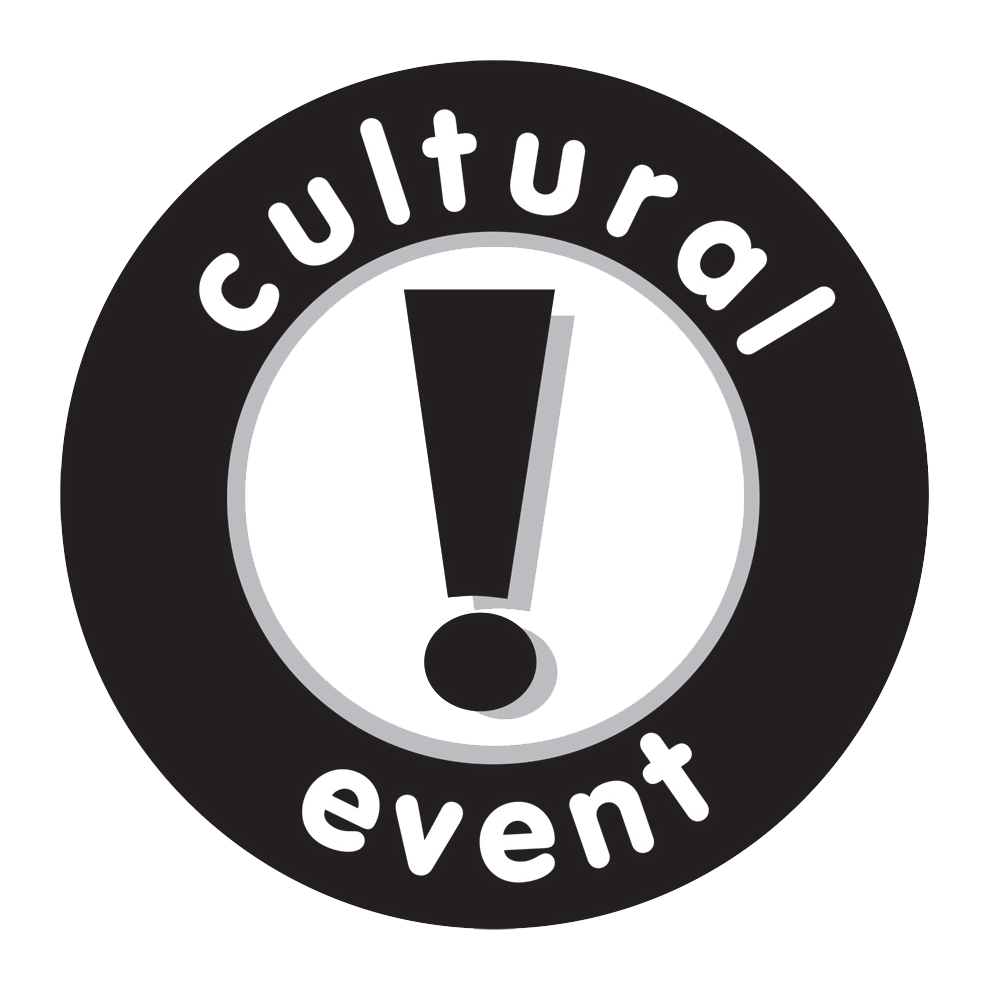 Starving Artists, and How to Avoid Being One | Chris Doehling
So you've learned how to make art. Great, but now what? What if you could transition into art as a full time occupation? As an illustrator with a wide range of experience, Christopher Doehling will discuss some basic principles to get you started on your way, as well as some surprising facts that will help you avoid pitfalls commonly encountered on your journey to a professional art career.
BIO
Christopher Doehling is currently an animator with Charter Communications Learning and Development Department, as well as a freelance illustrator since 2008. He has also worked as a designer and production professional in four other creative fields, including feature and broadcast animation, motion graphics, video production, and graphic design for print and packaging. But he is mostly known for marrying Emily Kiebel in 2016, who was largely responsible for his being notable in any way whatsoever.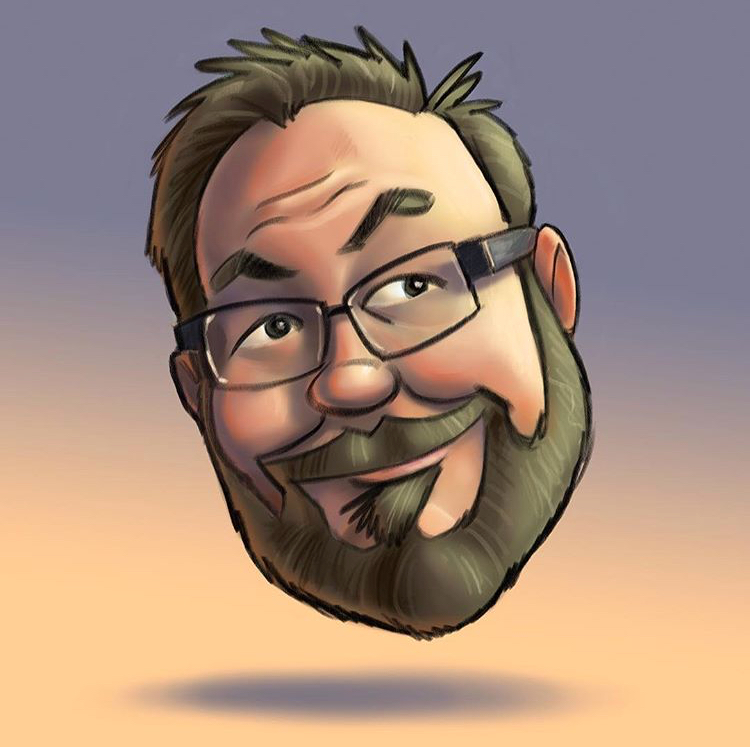 SATURDAY, NOV 17
10 AM – NOON
PURCHASE A TICKET by midnight, SUN, NOV 11!
price: $20 (seating is limited to 20 participants)
LOCATED AT:
THE WHITE HOME
258 E WHITE ST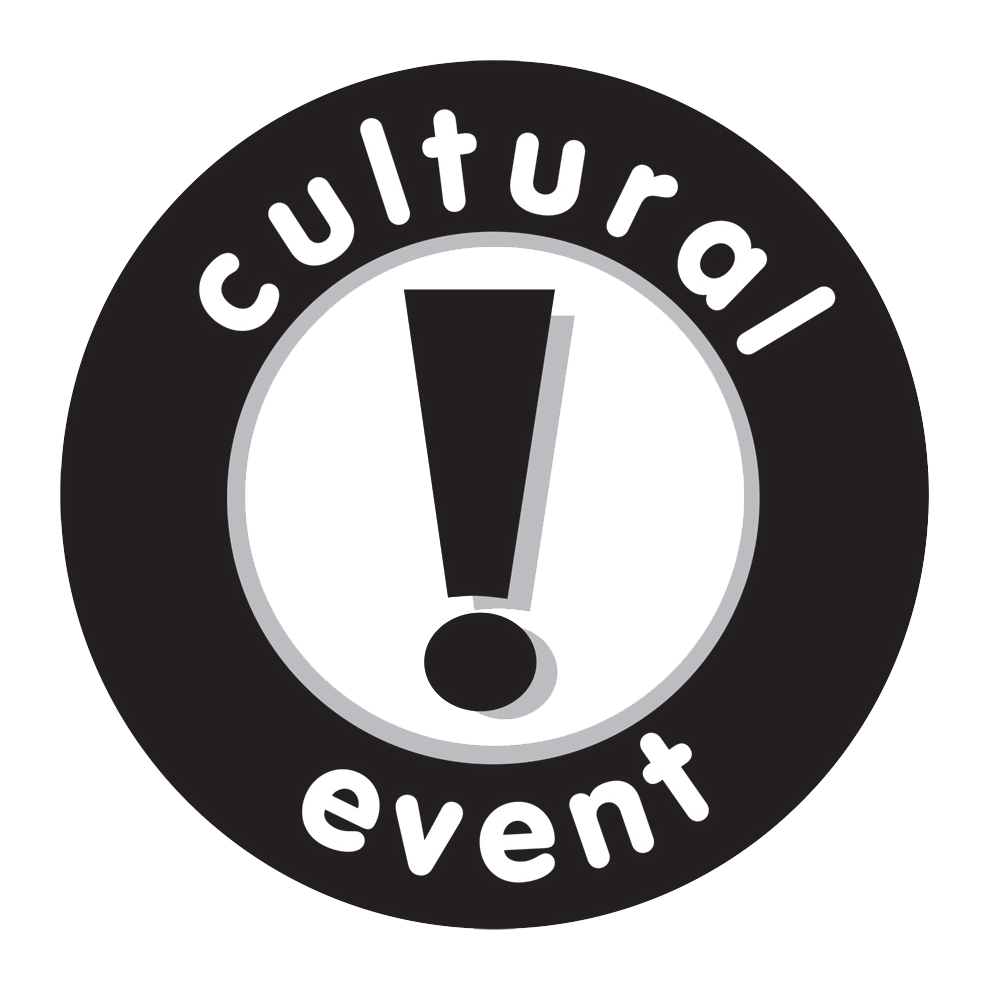 Sketchbook/Journal-Making | Brandi Fox
This workshop will be a tactile introduction to handcrafting your own sketchbook/journal. Brandi will lead you patiently through each step of the coptic binding process with materials she will provide.
You'll leave with your very own finished sketchbook or journal and the knowledge and skills to continue crafting your own books forever!
BIO
Brandi Fox is a local photographer and Friday Arts Project staffer who works primarily with student artists at Winthrop University. She's wife to Chris, and mother of two.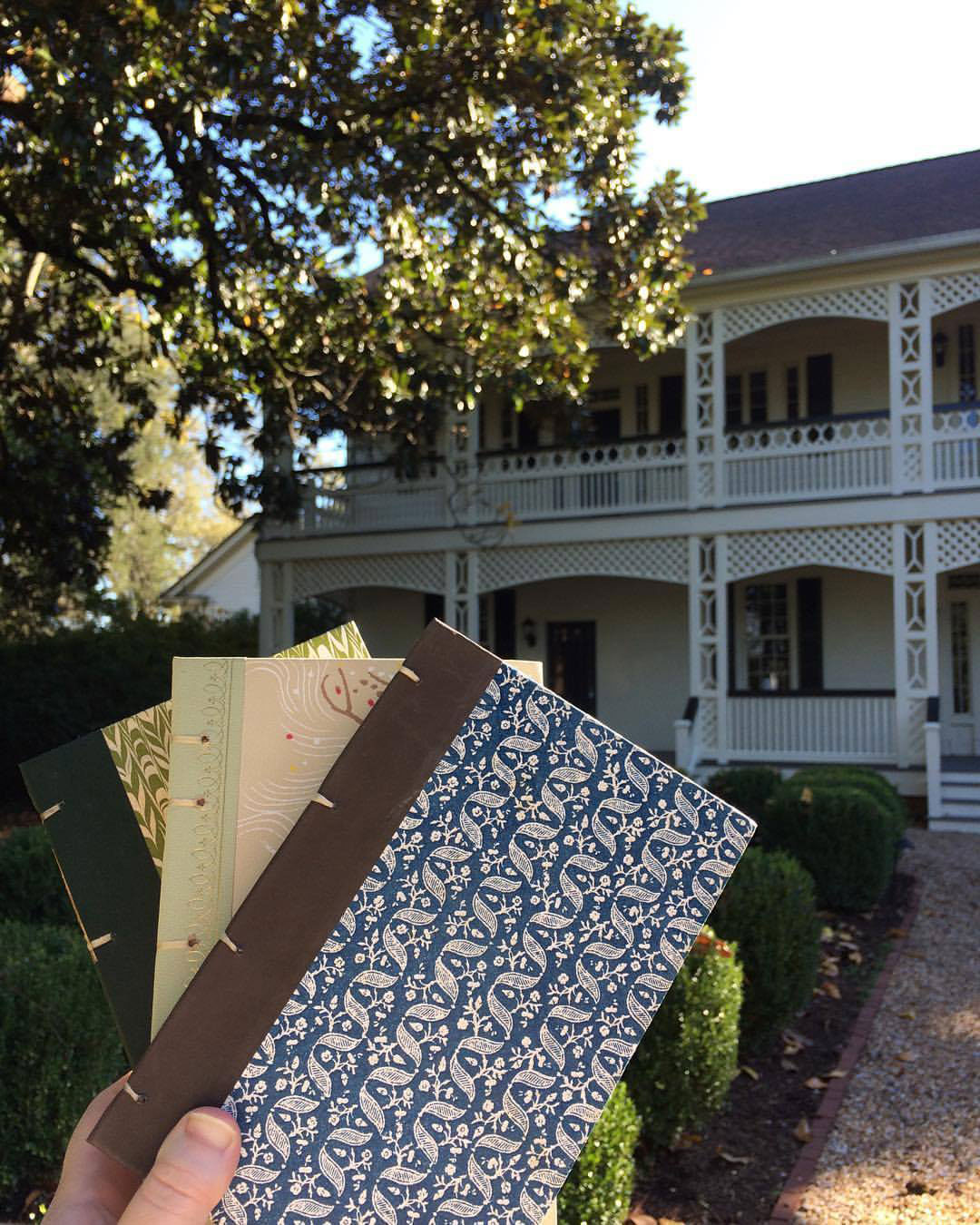 SATURDAY, NOV 17
11:15 AM – 12:15 PM
LOCATED AT
CENTER FOR THE ARTS
121 E MAIN ST
Lewandowski Classroom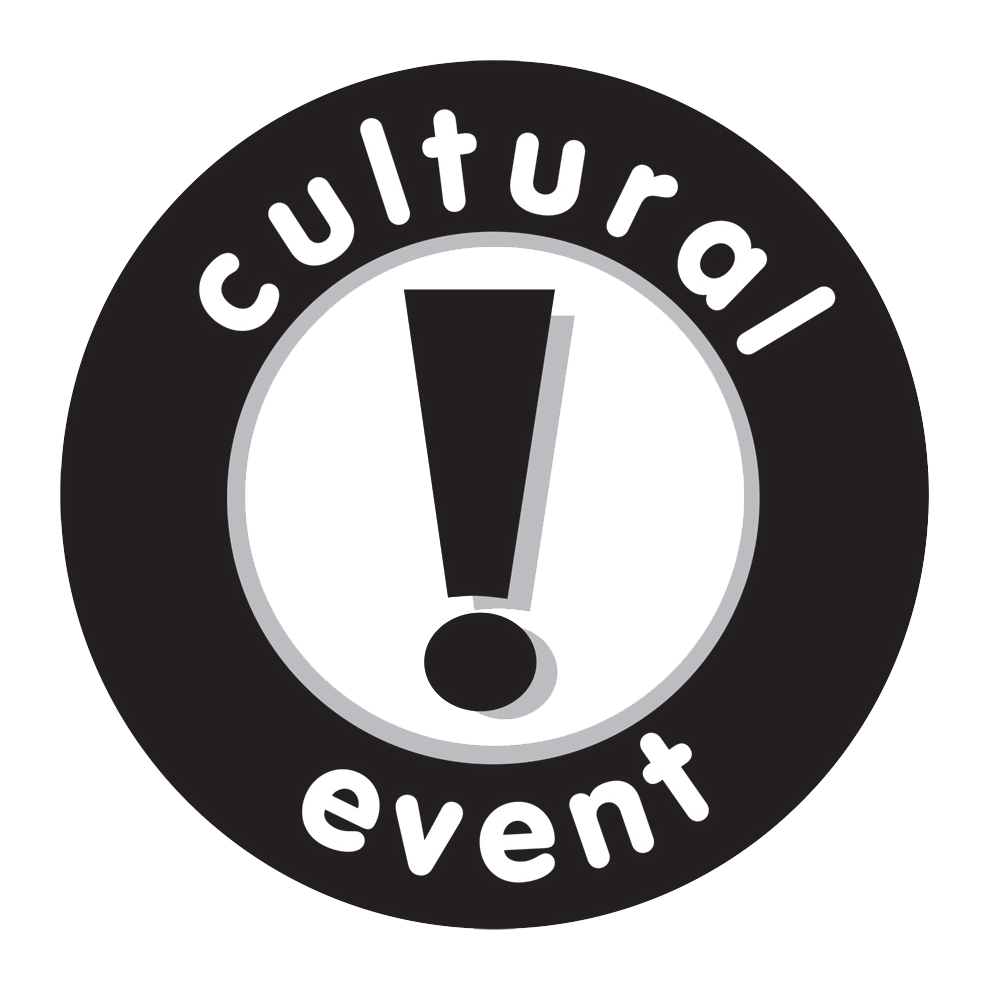 Guerrilla Filmmaking | Pete Stone
Everything You Need to Learn about How to Learn About Making Your Own Films
One hour is not nearly enough time to learn—or even properly focus on—one skill about filmmaking, so we're going to focus on every skill you need to know.
In one hour we'll cover:
Writing – Getting your story on the page with action.
Preproduction – Getting actors, location, legal paperwork, and equipment figured out.
Production – What's important and what's not.
Post Production – Editing.
Marketing – Sharing your work.
With so many resources available online today, the challenge isn't having access to information, but rather knowing what to ignore. Therefore, in one hour we'll give you an overview of the most important concepts to help guide you on where to focus your time as you prepare for your production. The tools shared will help ensure you get out of planning stage and into the production stage.
BIO
Pete Stone has been doing independent production for over a decade. He has produced shows for various cable stations, makes really great Belgium Waffles, and has a Master of Fine Arts degree in Screenwriting from Grady College of Journalism at the University of Georgia. His films have screened in multiple film festivals and on South Carolina ETV. He is currently preparing to self-produce and direct a feature length version of his short-film Voyage of the Swamp Fox after it gained popular attention from key investors.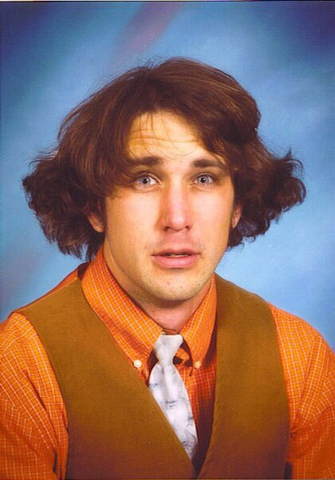 SATURDAY, NOV 17
1 – 2 PM
LOCATED AT:
MET CONTEMPORARY GALLERY
1046 OAKLAND AVE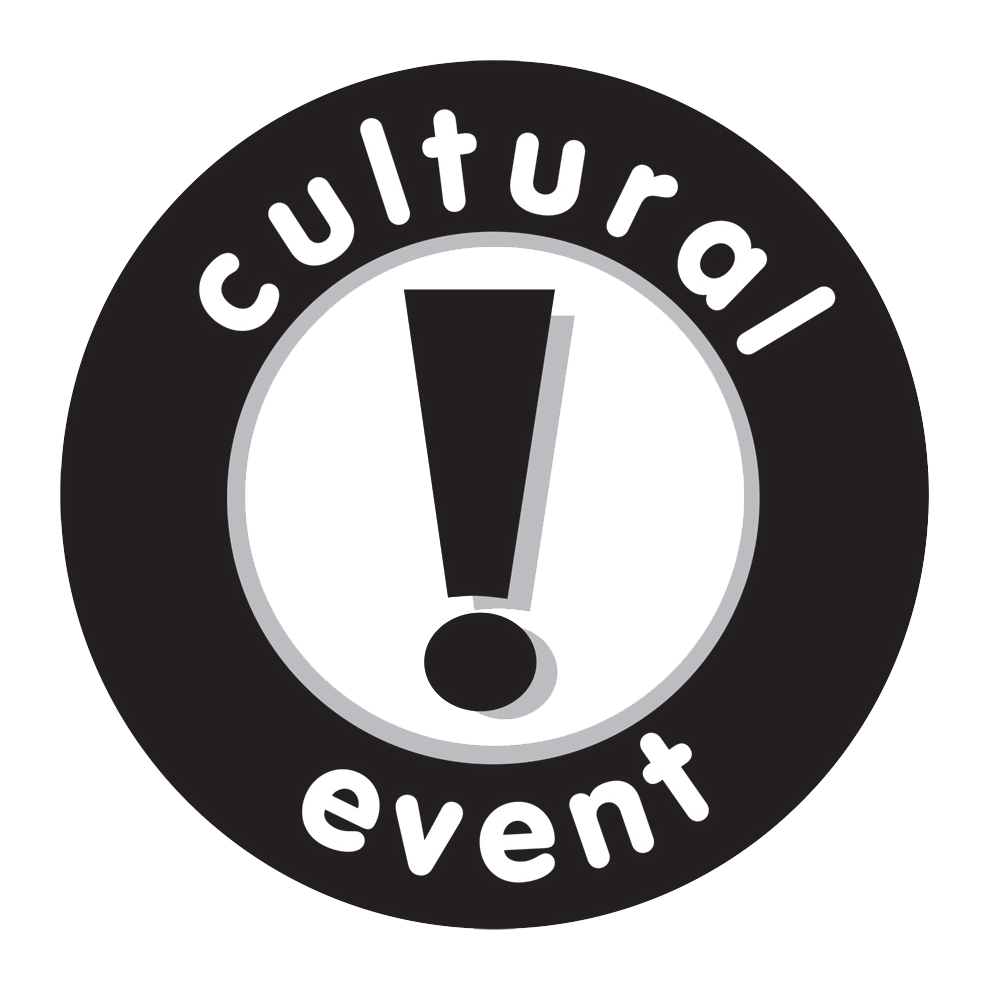 What is performance art? | Dennissa Young
What is performance art? Who are some performance artists I should know? How did performance art start? We will be covering these questions and a few more in this seminar. We will explore the birth of performance art from the 1960s up until present day. The seminar will also touch on the importance of persona, identity, and gender in this medium. If you want to learn how to make a performance and what it is come on by!
BIO
Dennissa Young is a relational and performance artist working in video, installation, and other mediums that fit her ideas. She graduated in 2015 from the School of the Museum of Fine Arts in Boston and has lived in many places in and out of the United States. Her work explores identity, vulnerability, and relationships. She is a new resident to Rock Hill and came to work with Friday Arts Project. She loves the velveteen rabbit, overalls, avocado and making friends.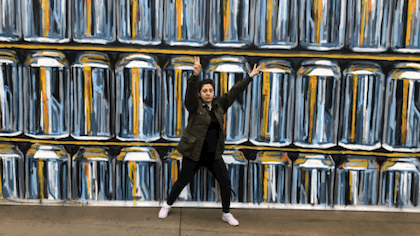 SATURDAY, NOV 17
2 – 3 PM
PURCHASE A TICKET by midnight, SUN, NOV 11!
price: $10 (seating is limited to 20 participants)
LOCATED AT:
MET CONTEMPORARY GALLERY
1046 OAKLAND AVE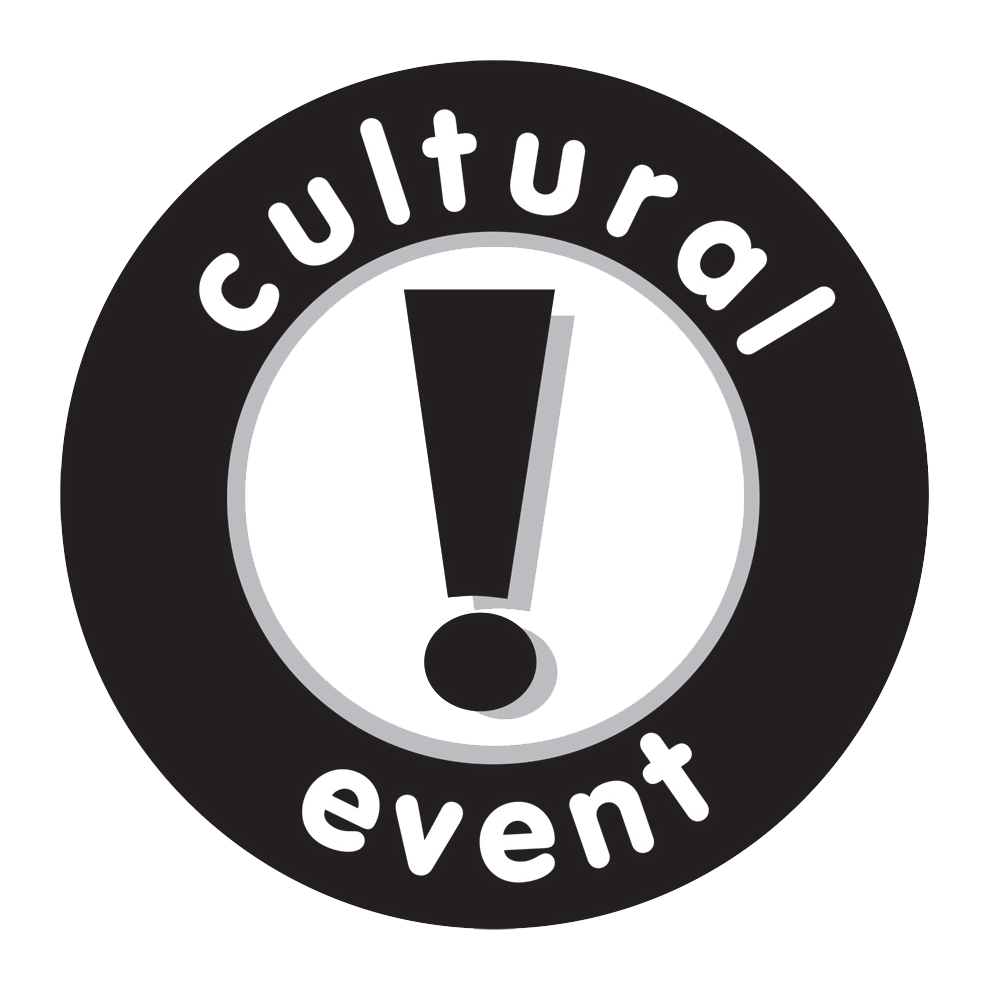 Cleaning Up Your Compositions | Carson Carroll
This workshop will teach basic composition rules to help participants go from blindly shooting pictures to creating interesting and compelling images. Along with learning effective ways to compose images, students will be able to experiment with their new knowledge and cameras in the surrounding area. Then at the end of the workshop participants will reconvene to share and discuss the images they created during experimentation time.
Bring some sort of digital device that has a camera—it can be a phone or digital camera of any kind.
[Cost for this seminar covers printing for hand-outs about composition rules/tips & poster/mat-board cut-out to help with composing.]
BIO
Carson Carroll is a senior Fine Arts major at Winthrop University with a concentration in photography. She first became interested in taking images while running around her uncle's photography studio when she was younger and that love for the lens has only grown since then. She has experimented with all sorts of subject matter in the beginning stages of her creative career, ranging from still-lifes in the studio, landscapes in New Zealand, and portraits of the people close to her. While shooting portraits is her favorite, she has learned key components of creating compositions that have helped her take a successful image no matter the subject. When is she is not spending time in Rock Hill she is back home in Charleston, South Carolina spending time with her dog and big family.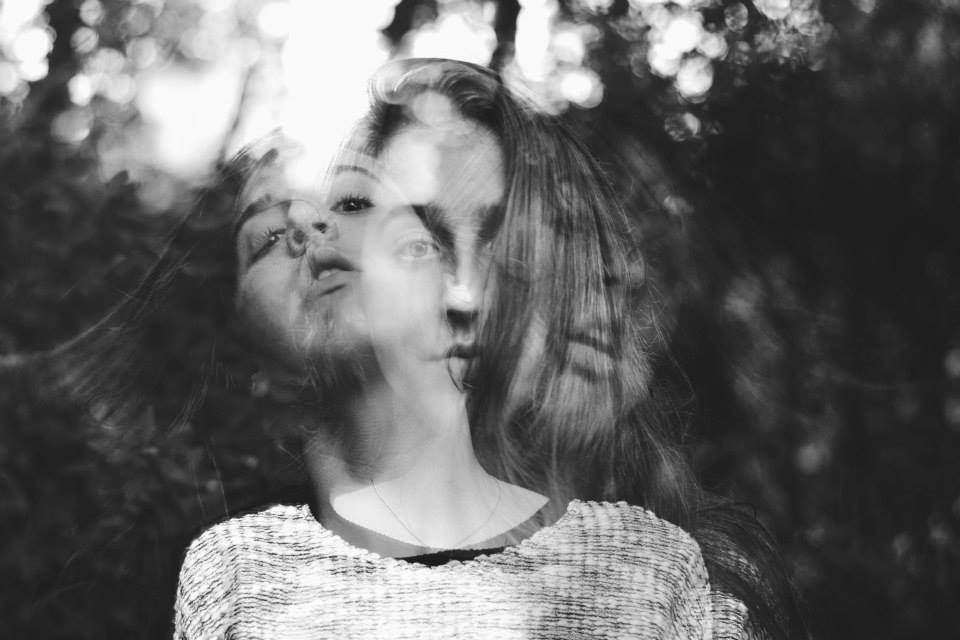 SATURDAY, NOV 17
2 – 5 PM
PURCHASE A TICKET by midnight, WED, NOV 14!
price: $30 (seating is limited to 8 participants)
LOCATED AT
CENTER FOR THE ARTS
121 E MAIN ST
Lewandowski Classroom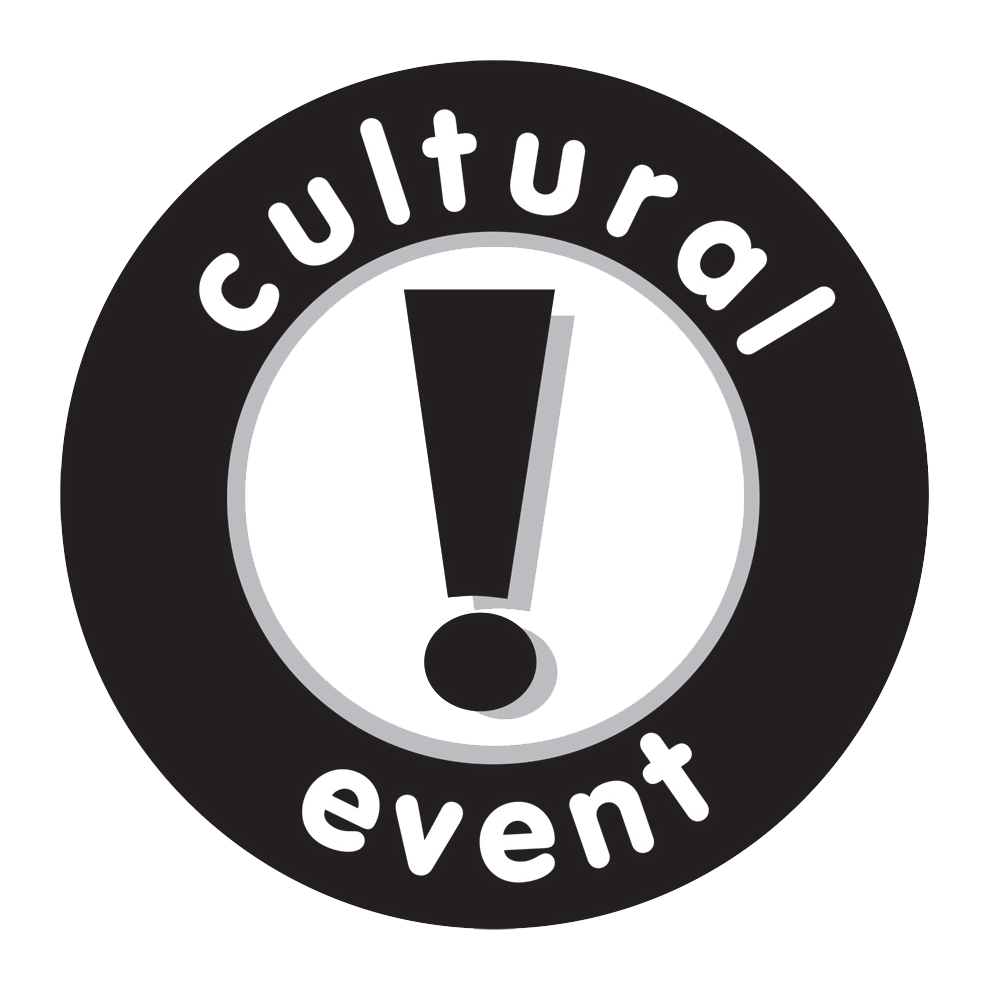 Wool Felting | Chris Evans
A hands on felting tutorial on creating a fantastic evening clutch bag out of natural, hand processed wool, which is yours to keep.
A reminder…felting is messy!
BIO
Chris Evans paintings and collages have been exhibited in galleries in New York and Chicago and in numerous museums throughout the United States. Graduating from Saint Xavier College in Chicago with a master's degree is special education, Ms. Evans was later accepted into the graduate school of Visual and Performing Arts at Winthrop University in 2015.
Ms. Evans has used art along with visual symbols and kinesthetic modalities to develop communication skills for students with severe language processing disorders. During her most recent graduate work, Chris developed a pictographic code by which child and adult victims of sexual assault may anonymously identify sexual predators.  The pictographic symbols comprise the visual elements of Ms. Evans' recent, sustainable artwork in felted wool. The cumulative results of her extensive years of research may be seen from April-March, 2019 at Winthrop University's Rutledge Gallery. Ms. Evans also conducts felting tutorials and workshops for arts organizations, social service organizations and shelters.

Celebrate the close of our 3rd Annual Art Party with poetry, food and music! Join us in the Courtroom at Gettys as we reflect on cultures coming together in what promises to satisfy culinary, intellectual and musical appetites.
Enjoy a reading of selected works by celebrated poet Susan Ludvigson, followed by the music of Kelly Jo Ramirez and Matt Dingledine of Phat Lip, with a combination of Latin rhythms and pop harmonies.
Gil Gonzalez and Jeff Cozzens with El Cancun are innovators in Rock Hill's burgeoning culinary scene, partnering recently with Rock Hill Brewing Co. for a weekly themed taco feature. They're bringing a sumptuous family-style dinner that fuses traditional family recipes from Mexico with local Carolina ingredients and flavors. The meal will include a ceviche appetizer, smoked chicken with a Southern-infused mole sauce, spiced-tamarind candy pecan pie, and more!
Cash bar (first drink included with ticket).
FEATURING:
Susan Ludvigson
POET
Susan Ludvigson is professor emeritus of English at Winthrop University in Rock Hill, South Carolina. She is the author of ten collections of poetry; her books include Northern Lights (1981), The Swimmer (1982), The Beautiful Noon of No Shadow (1986), To Find the Gold (1990), Everything Winged Must Be Dreaming (1993), Trinity (1996), Sweet Confluence: New and Selected Poems (2000), and Escaping the House of Certainty (2006).
Ludvigson's poetry attends to family, faith, landscapes, and the arts. Reviewing The Beautiful Moon of No Shadow for Poetry, Alice Fulton noted, "Ludvigson reveals emotional treasons and treasures by recording rather than transforming reality.… Like a cinema verité director, Ludvigson observes and participates in the poems." Escaping the House of Certainty includes formally innovative poems that incorporate prose, recipes, and fluid, broken lines.
Ludvigson has received a Fulbright Fellowship to Yugoslavia and awards from the National Endowment for the Arts, the Rockefeller Foundation, and the Guggenheim Foundation.
Kelly Jo Ramirez
SINGER-SONGWRITER
As far back as she can remember, Colombian American, singer-songwriter Kelly Jo Ramirez listened to Latin heroes like Joe Arroyo and Celia Cruz alongside pop greats like Prince and Paul Simon. This constant flow of cross-culture set the stage for Phat Lip long before it would ever see light. Kelly Jo, a set-taught guitarist from the age of 12, spent much of her youth writing songs; it came as no surprise when she decided to pursue a musical career following high school. Her fan base in Greenville, SC grew quickly after releasing her debut album (ZerimaR) and founding funk-rock band, the Kelly Jo Connect. After a five-year run, the KJC slowly fell quiet, leaving Kelly in search of a new creative outlet. She began using GarageBand to build demos and what seemed like a pastime, quickly developed into the beginnings of Phat Lip. Throughout the EP, Vision offers a spectrum of American, Latin and even Brazilian influences that intertwine effortlessly. The single, "Stranger's Love" is completely immersed in Afro-Caribbean flair while "City Lights" dances between capoeira and grunge-era rock.
"Phat Lip is a perfect-fit combination of Kelly Jo's passionate, explosive voice and a modern-day version of the Latin pop she loved as a child. Even the ballads have an irresistible propulsion on this EP, settling into relentless head-nodding grooves." —Vincent Harris, Greenville Journal
LOCATED AT:
GETTYS CENTER
201 E MAIN ST
in the Courtroom, on the 2nd floor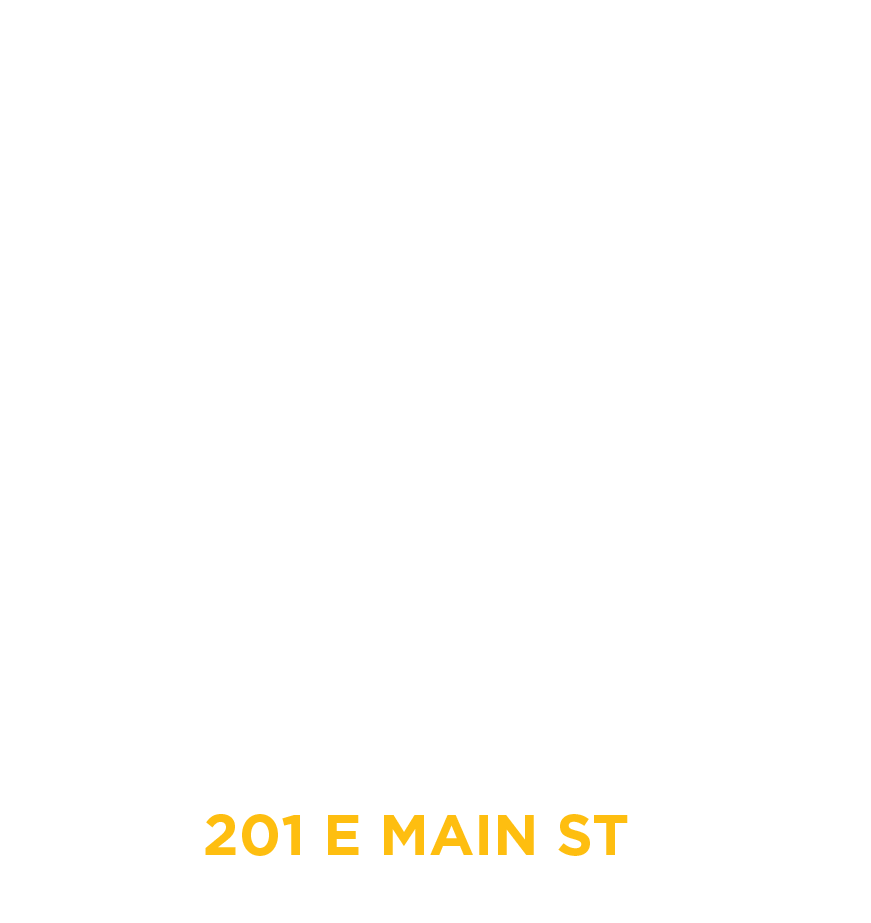 PURCHASE A TICKET!
$50* regular ticket
$25* student ticket
(must show active student ID at the door)
* plus online fees