Calendar
Wednesday, NOV 20 • Thursday, NOV 21 • Friday, NOV 22 • Saturday, NOV 23
click event below for details
Happy Hour Kick-off
WED, NOV 20, 5 - 7 PM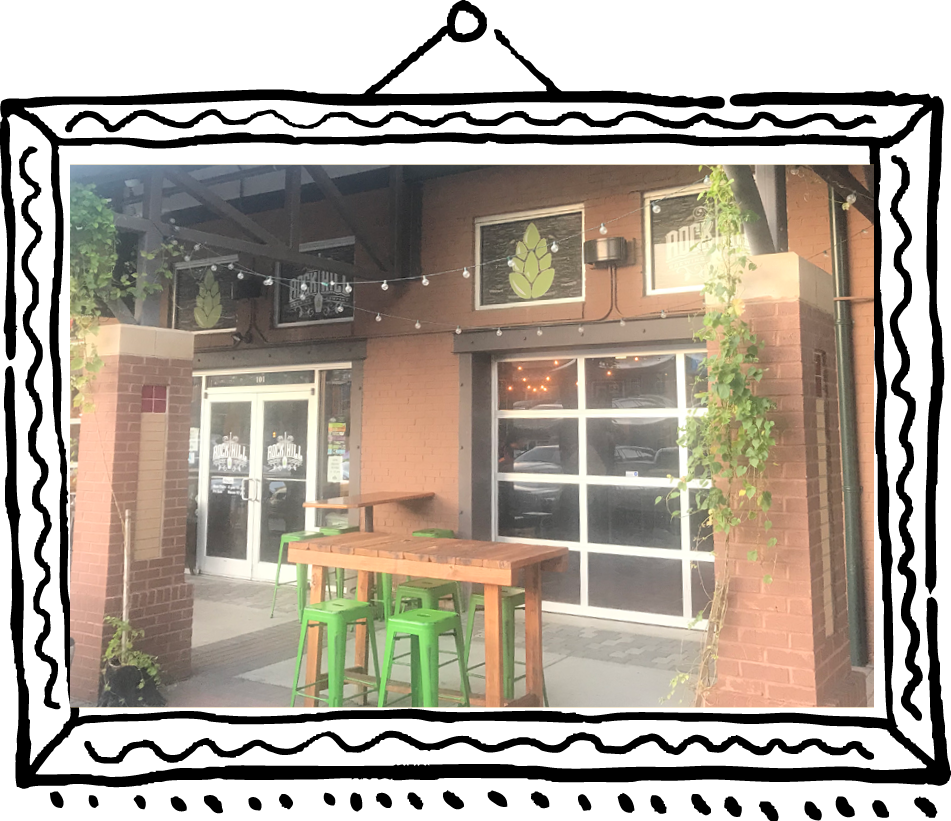 To start off our fourth year of Art Party, venue host Rock Hill Brewing is having a "Happy Hour Kick-Off"—in honor of the festival.
Before you attend the Film-Comedy Spectacular, spend some time with us at Happy Hour. Join us for award winning craft-brewed beer only found in Rock Hill. RHB will be discounting 1 or 2 of their beers in honor of Art Party 2019.
LOCATED AT:
ROCK HILL BREWING
121 Caldwell St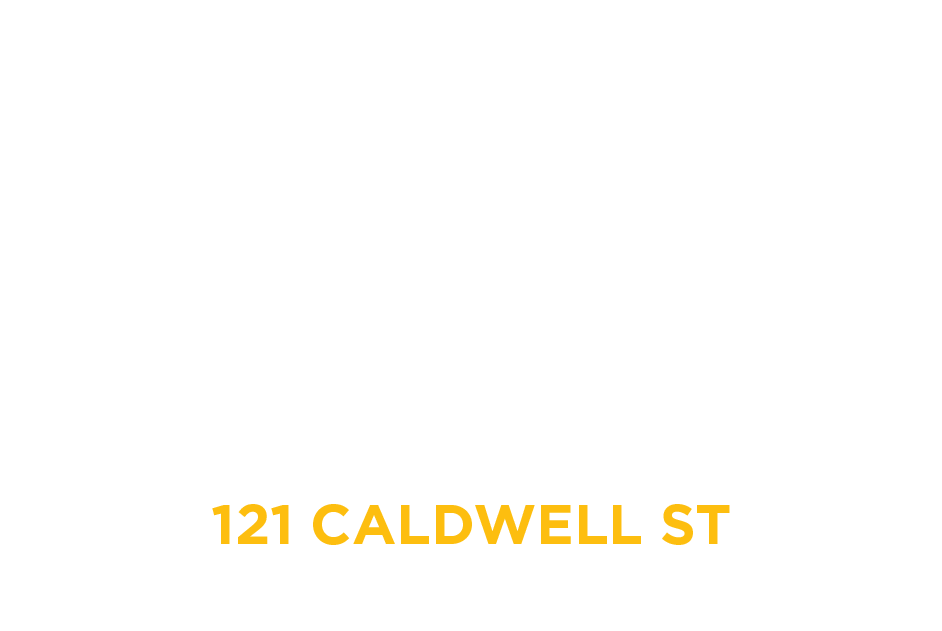 Short Film, Live Comedy Spectacular
Wednesday, NOV 20, 7PM - 9:PM | Visual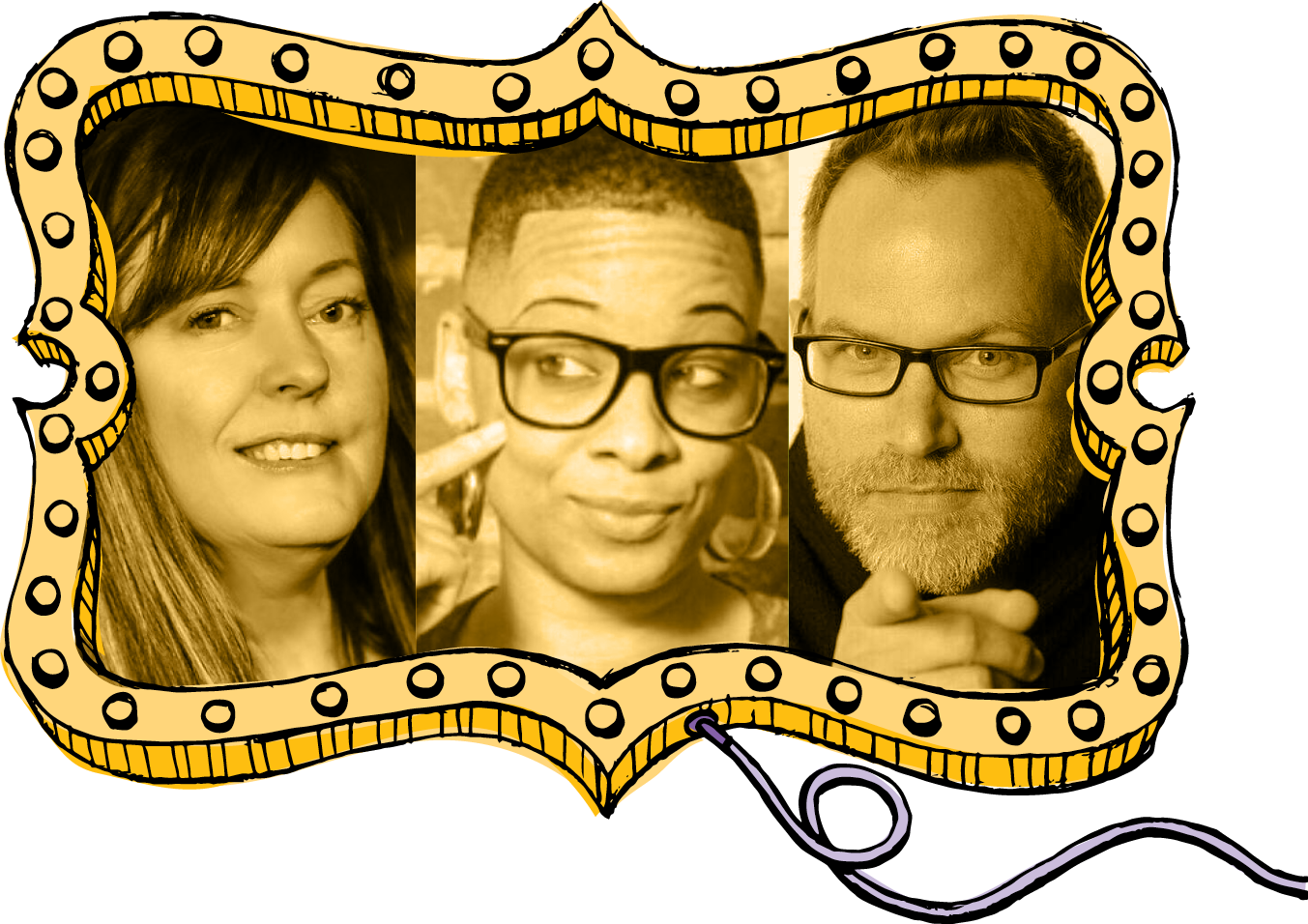 Take some time for an evening of laughter while raising funds for a good cause.
Art Party 2019's opening night on Wednesday, Nov. 20th will be a comedy spectacular, bringing local comedians 
Crystalle Ramey
, Coco Fresh, and 
Jason Allen King
to the stage to perform in between blocks of local comedic short films. All proceeds from this event will benefit
Stop Soldier Suicide
, a registered 501(c)3 nonprofit founded by veterans focused on military suicide prevention.
There will be a cash bar.
LOCATED AT:
GETTYS CENTER
201 E MAIN ST
in the Courtroom, on the 2nd floor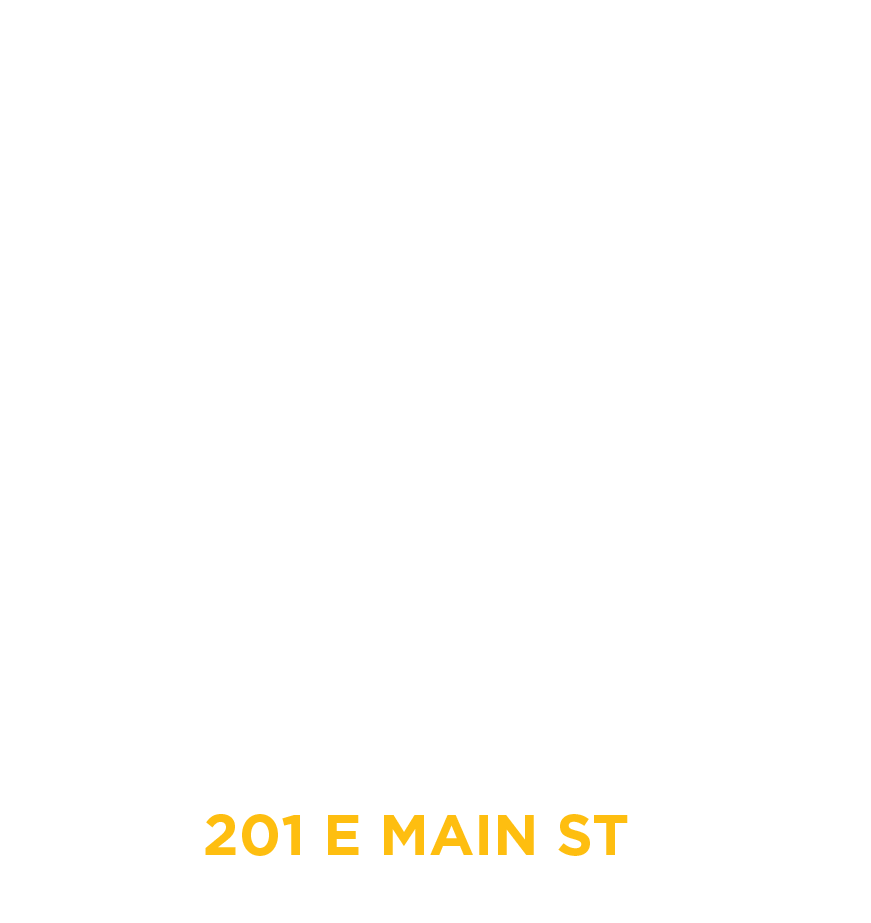 PURCHASE A TICKET!
General Admission: $10* (can purchase online before November 20th); $10 at the door.
Basic fee for attending – all proceeds go to Stop Soldier Suicide
VIP Table (6 per table up front): $200* (ends Nov 20, 2019)
Secure a large front row table for you and 5 of your friends.
*plus fees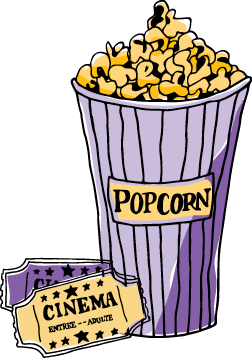 Out of the Rut | WU Union of Student Artist's 1st Art Market
THU, NOV 21, 5 - 8 PM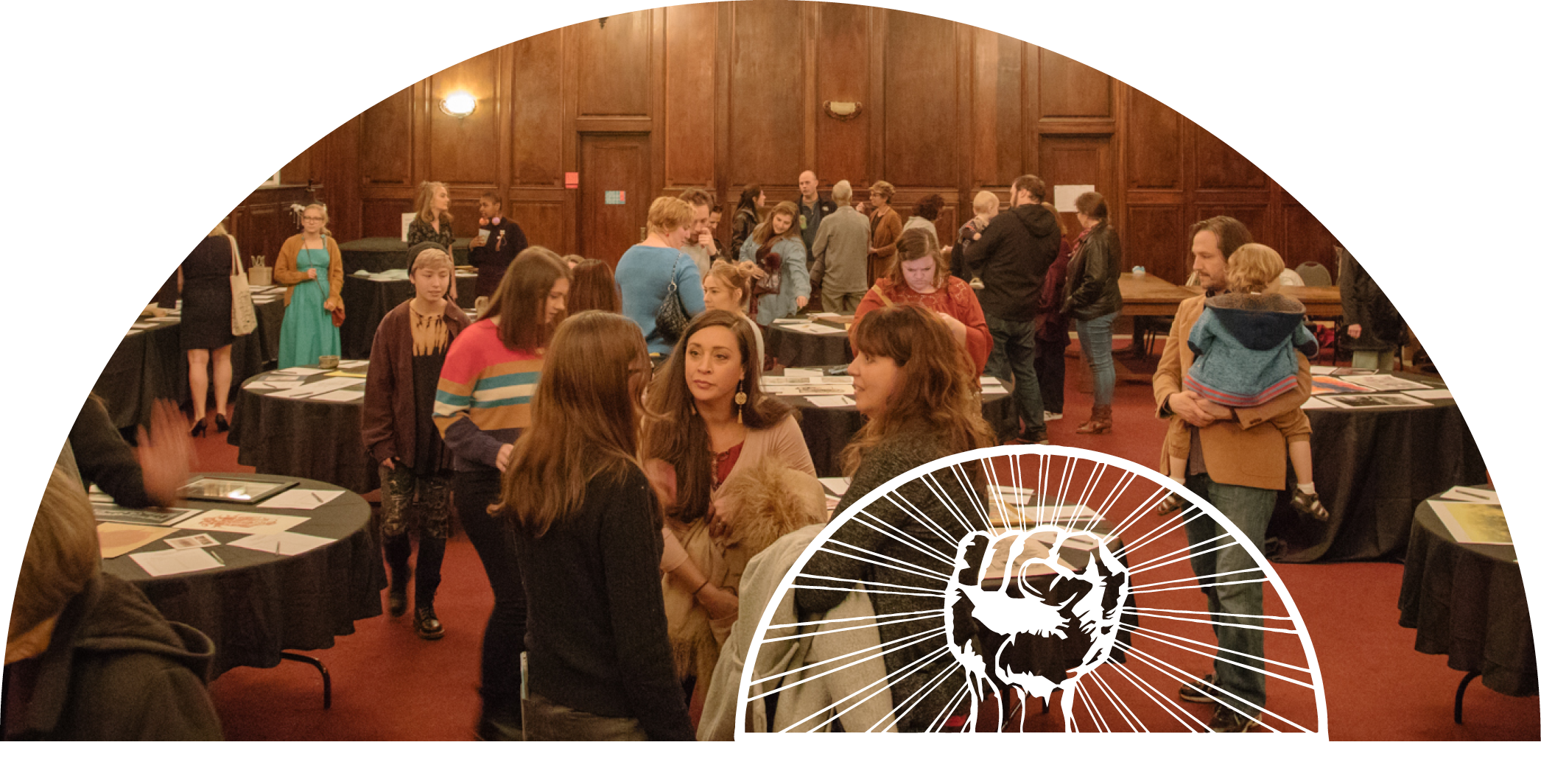 Winthrop University's Union of Student Artists is having their very first "Art Market".
The annual auction is being re-imagined to a market of the Winthrop University (WU) Art Student's work. There will be an auction of specific art works donated by WU art professor's etc to help raise funds for Winthrop's USA! Come join in!!!
LOCATED AT:
GETTYS CENTER
201 E MAIN ST
in the Courtroom, on the 2nd floor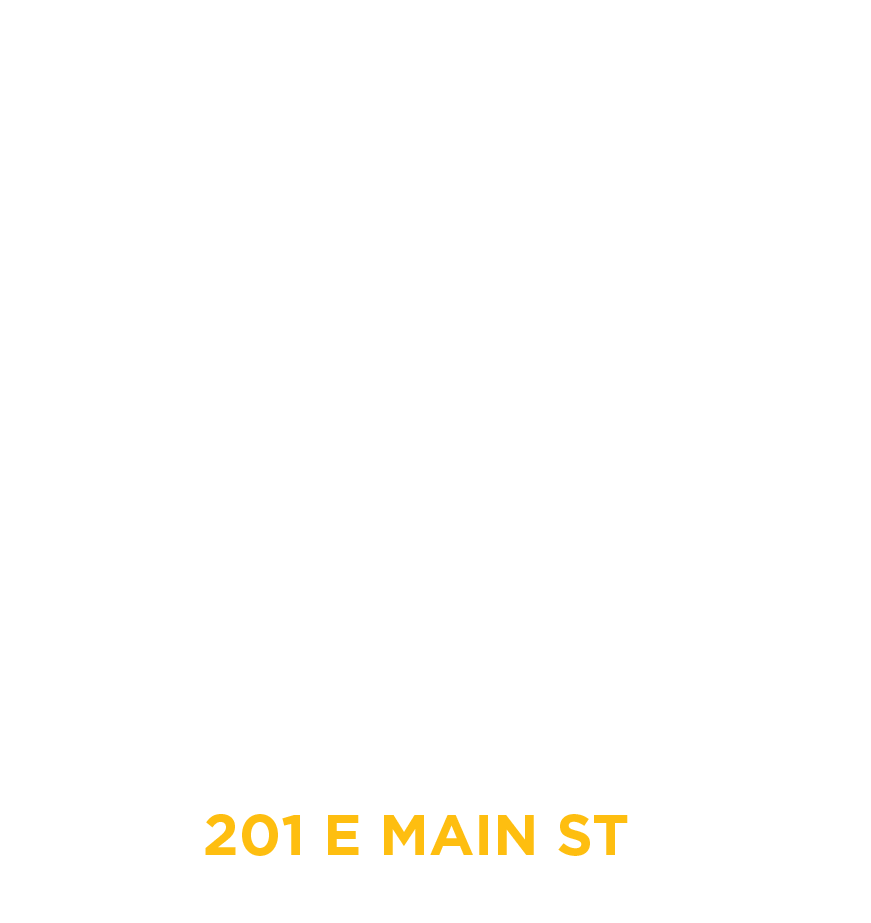 Studio & Gallery Stroll
FRI, NOV 22, 11AM - 7PM & SAT, NOV 23, 11AM - 6PM CENTER FOR THE ARTS Artists Studios & Gallery
ART GALLERY
Dalton Gallery
GETTYS CENTER Artists Studios & Galleries
JOE'S VIDEO Artist's Alley
ART GALLERY
Open on Saturday, NOV 23 during the Studio & Gallery Stroll
Christopher G. Doehling
Matt Andrews Select studios & galleries are open extended hours to showcase local artists and make their work available for purchase.
(including Juried Exhibition) CENTER FOR THE ARTS Artists Studios & Gallery
ART GALLERY
Dalton Gallery GETTYS CENTER Artists Studios & Galleries

JOE'S VIDEO Artist's Alley
ART GALLERY
Open on Saturday, NOV 23 during the Studio & Gallery Stroll
Christopher G. Doehling
Matt Andrews COROART Reception
Friday, NOV 22, 5PM - 6PM
Free, Public Reception | Friday, November 22 | 5PM
Exhibition | Nov. 20 – 24, 2019
Featuring works by Winthrop University visual arts students.
​The COROART contest in the United States will soon be underway! Coroplast Tape Corporation is delivering a variety of technical adhesive tapes to Winthrop University where visual art students of Shaun Cassidy, Professor of Fine Arts, were invited to reinvent the materials in innovative ways. While there is no specific thematic content or subject direction given, the concept of COROART is focused on experimenting with modern and technical materials.
The students are contending for the COROART Award presented by the Coroplast Tape Corporation. These awards are accompanied by cash prizes funded by Coroplast, and include 1st Prize ($1,000), 2nd Prize ($500), and 3rd Prize ($250). A public reception and the COROART Awards presentation will be held at the Center for the Arts on Friday, November 22, 2019. More information is available here.
LOCATED AT:
CENTER FOR THE ARTS
121 E MAIN ST
in the Classroom Gallery Friends of Friday Arts Project Show| Reception
Friday, NOV 22, 5PM - 7PM
Free, Public Reception | Friday, November 22 | 5 – 7PM
Exhibition | Oct 29 – November 23, 2019
A group show of works by artists with Friday Arts Project to exhibit during Art Party 2019.
Sierra Alter · D. Alexandria Baker · Nicole Davenport · Katherine Kesey · M.C. Churchill-Nash · Brandi V Fox · Miriam Irwin · Sarah Kennedy Irwin · Ryan Ross · Fred Shope · Seymour Simmons III · Sara Simpson · Michael Sorrow · Dominique Verechia Bunce · Dennissa Young
LOCATED AT:
GETTYS CENTER
201 E MAIN ST
in the Courtroom, on the 2nd floor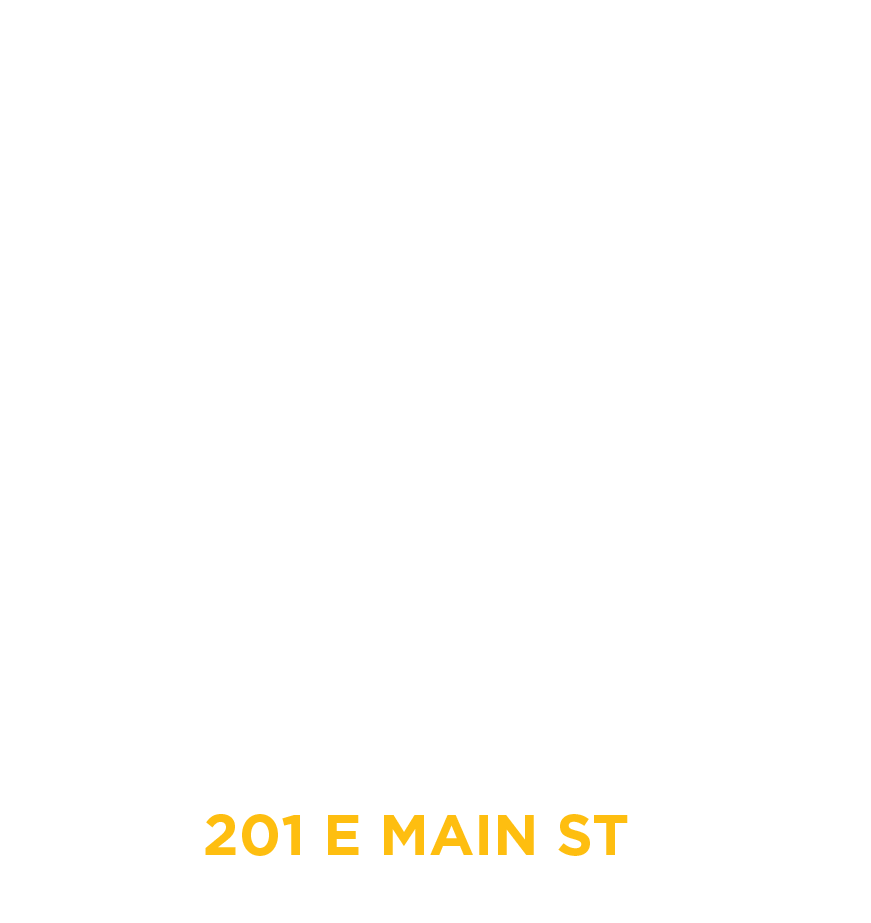 brought to you by: Competitive Portrait Drawing
Friday, NOV 22, 6PM - 7PM
Tournament Style Knockout Battle Artist Grand Prize | $100
Forget March madness. Think ART madness! The Arts Council of York County's Competitive Portrait Drawing is a tournament style knockout battle that begins with 16 artists paired off in sets of two. Each pair is in competition to create their best portrait of a model with just five minutes on the clock. Pencils down at the sound of the buzzer.
The model in each pairing serves as judge and jury, choosing their favorite of the two portraits drawn of them. The winning artist from each pair then moves on to the next round until only two artists remain. The final two artists go head-to-head in Round 4, with the decision going to the final model of the evening. The winning artist of the competition is crowned champion and is awarded the $100 grand prize.
NEEDED: 16 artists | 15 models
ARTISTS | No Fee to Participate Email: Michael Gentry, Gallery Manager, mgentry@yorkcountyarts.org
MODELS | $10 sitting fee Register online  at yorkcountyarts.org/competitiveportraitdrawing Each model serves at the judge of their match! After sitting for their portraits, the models will choose their favorite portrait of themselves, and the winning artist will move on to the next round. Models will be able to pick up their portraits after November 25.
LOCATED AT:
CENTER FOR THE ARTS
121 E MAIN ST
in the Classroom Gallery Performance Expo
FRI, NOV 22, Performance: 7:15PM
ABOUT the EXPO
A plethora of performance artists and their work will be featured in this "Expo" curated by Dennissa Young and Mike Gentry. Carrying the "spirit" of a carnival sideshow the Expo will feature 5 performances by artists Griffin Cordell, Kim Le, Kelly WIlliams, and Dennissa Young. The featured performance "Tea" by True Lobster will take place in "The Hiding Place". Art Party's Friday night event has always been dedicated to performance. This year is no different, except an attempt at a slightly different format—multiple performances going on at the same time. The main performance, "Tea", will have limited space per performance but each ticket holder will be given an opportunity to experience every performance piece.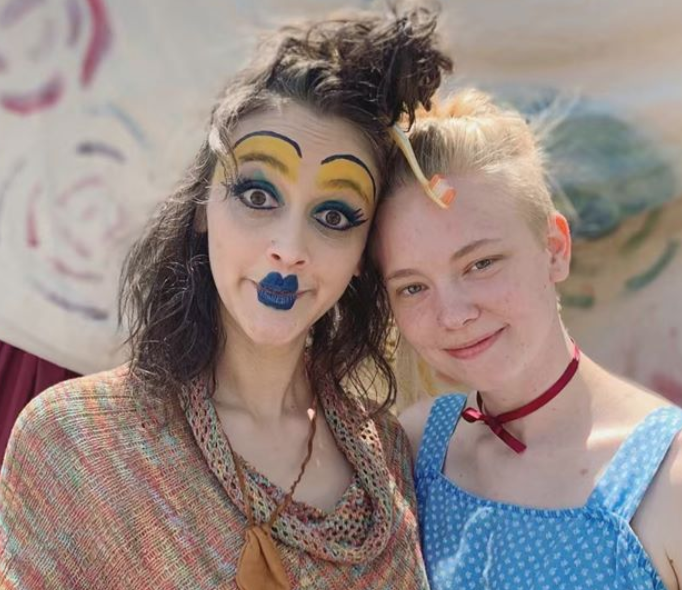 Tea in the Hiding Place
DESCRIPTION
As time ticks forward and we shape ourselves to fit the lives we live, small pieces of our forgotten stories are left behind. Luckily, these precious things are not lost but deposited safely within the Hiding Place and cared for by the resident curator— a playful monster full of stories and opinions. Listen carefully and you may find your own! Inside the "Hiding Place," the monster will play host to precious few guests and share a glimpse of her life by inviting them into her home. While she does not expect much in the way of interaction, she hopes her guests arrive ready to listen and play for the brief time (about 15 minutes) they share together.
ARTIST BIO
True Lobster Charlotte is an ongoing collaboration between Karina Caporino and MB Schaffner. Both care about developing strong community, expanding inclusion in the arts, and creating with the goal of transcendent performances. They could say a lot of fancy words about their partnership, but mostly they fight each other fiercely and refuse to be separated. The magic is in the process.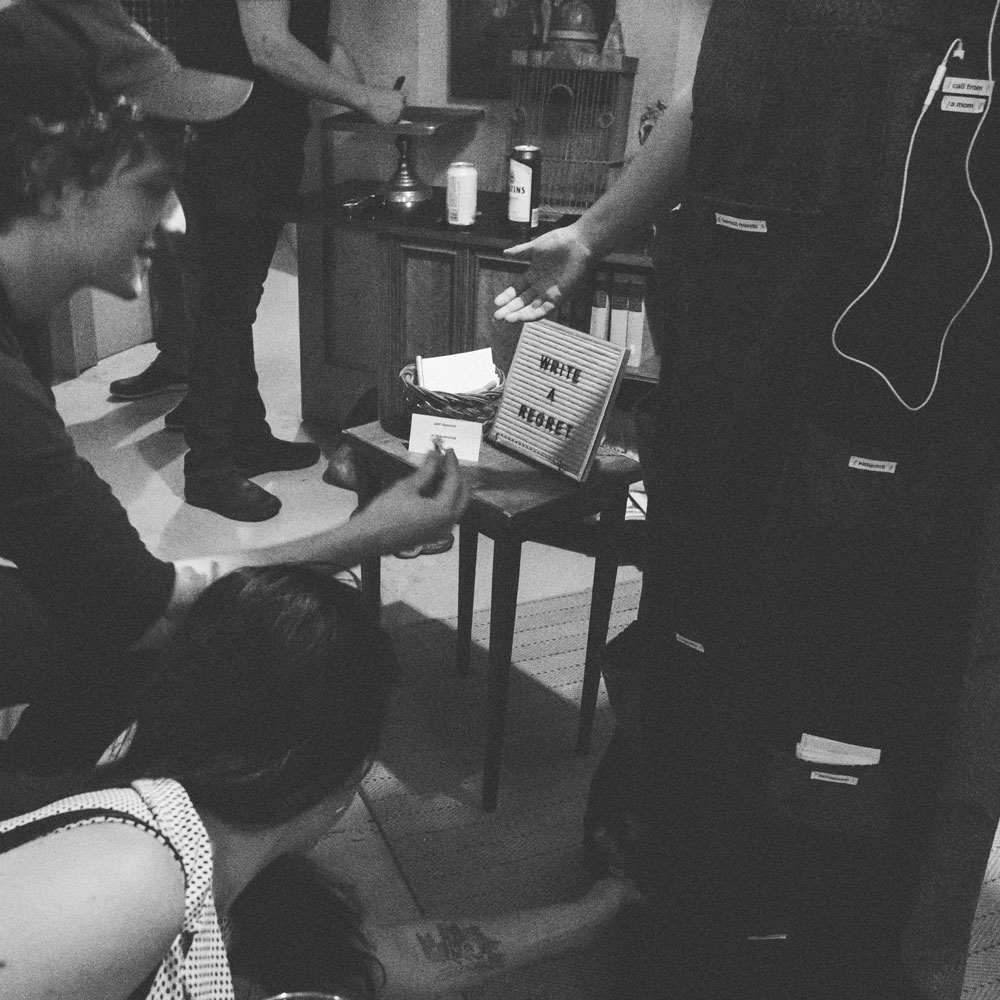 Take What You Need
Dennissa Young
DESCRIPTION
Take What You Need is a piece that was created earlier in 2019. The performance came from thinking about my community here in Rock Hill and what they need. Through conversation and collaboration with two other artists and friends, Anna Goldstein and Tyler Muehl, the wearable sculpture was made. The piece simply invites the audience to take what they need. Performed by Anna Goldstein, Dennissa Young, Brandi Fox and Sara Simpson
ARTIST BIO
Dennissa Young is a native New Mexican and an international nomad. She graduated from The School of the Museum of Fine Arts in 2015 and immediately took off for a cultural internship in the Middle East. Dennissa is a video performance and relational artist. Her favorite book is the Velveteen Rabbit which captures a lot about her work and interests. Dennissa's work focuses on creating space for connection, collaboration and emotions. If you would like to see more of her work you can check out her website: dennissayoung.com or her instagram @dennissayoung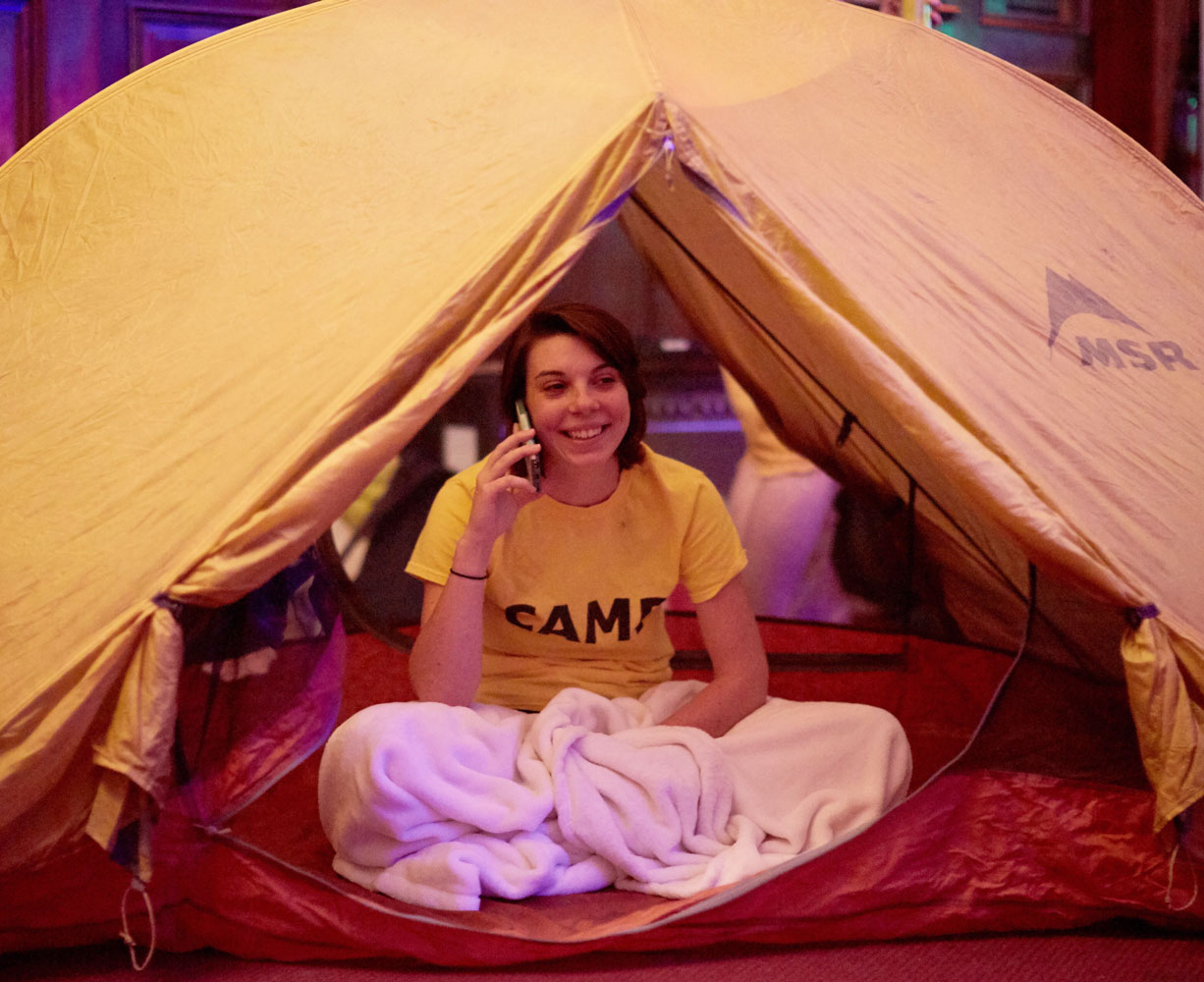 Camp's Out
Kelly Williams
DESCRIPTION
Camp's Over is an interactive work created to allow the viewer to enter a private tent space an contemplate the questions being asked around them.
ARTIST BIO
Kelly Williams is a Rock Hill area multi-media artist who enjoys creating work that connects to self. Williams graduated Winthrop University with a Bachelor's in Art Education in 2018.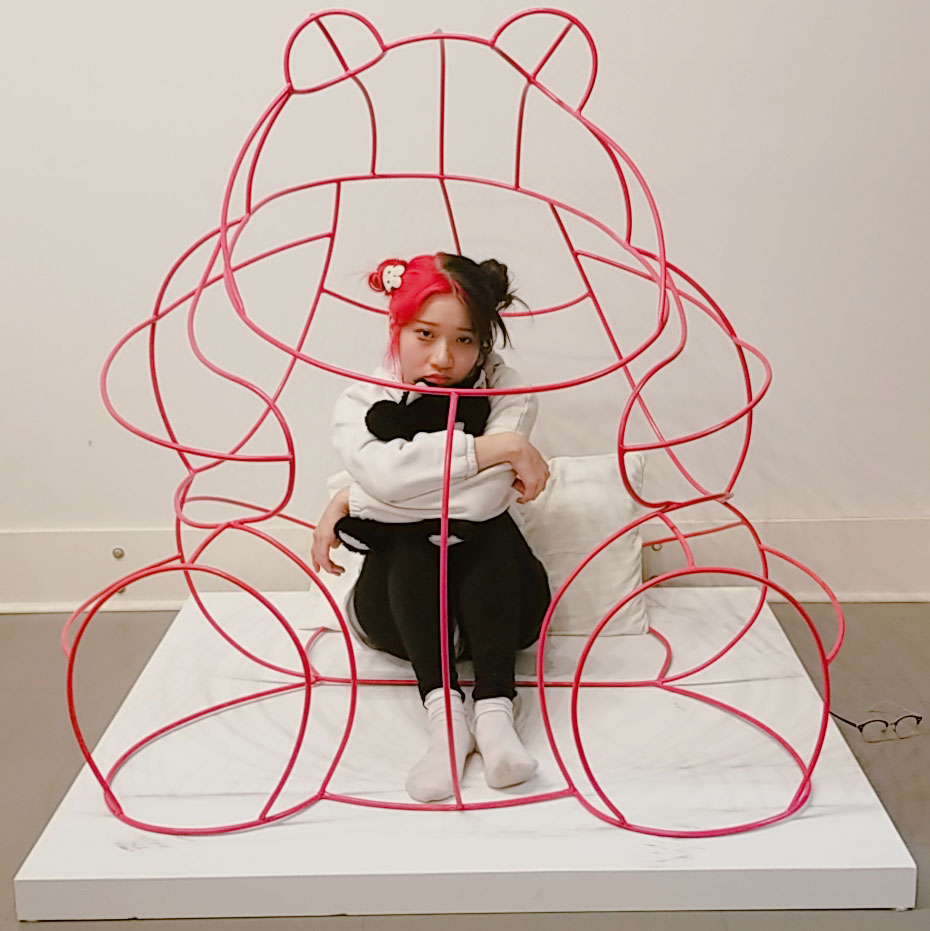 Bear My Burdens
Kim Le
DESCRIPTION
It is okay to be sad. Sometimes you feel numb. And you want to be alone. Be so in this bear. It is okay, he will bear your burdens. Be inside this teddy bear and he will your space.
BIO
Kim Le is a Vietnamese America artist from Greenville, SC, currently residing in Rock Hill and working on a BFA in Sculpture and Jewelry/Metals at Winthrop University. Her work focuses on bringing the sweet and the serious together, making hard to face ideas softer and more colorful so that we can approach them a little easier. She seeks to bring the bubblegum pop into the fine arts, because we can be cute and have something to say as well.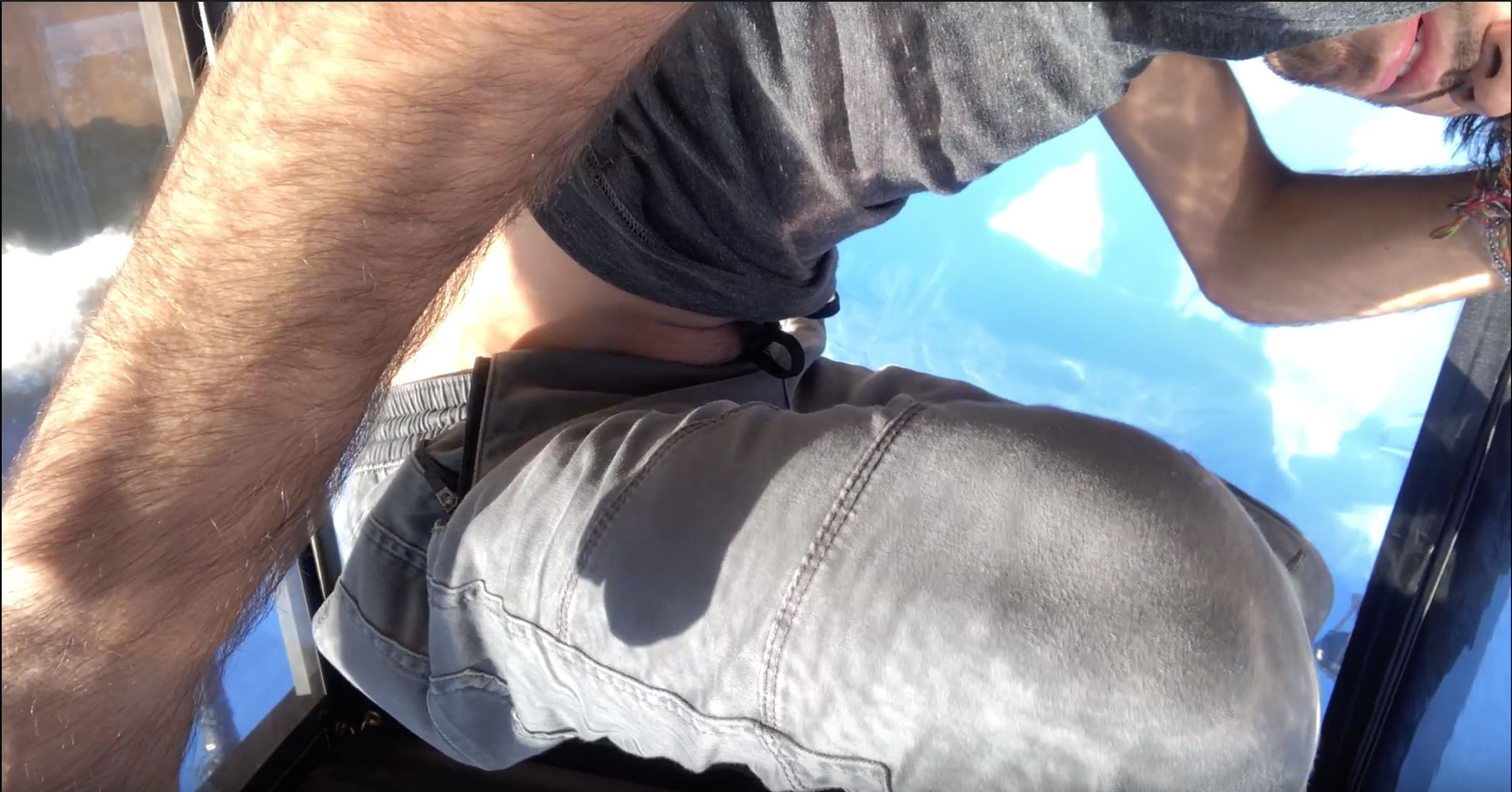 Box
Griffin Cordell
DESCRIPTION
In "Box" I have created a tool to explore and challenge the concepts involving privacy in the most public of settings.  The box is designed to be constructed and deconstructed by ones self at any place and time. The way the box confronts issues of privacy is through the one way mirror film that makes up the walls of the structure. Depending on the light situations, the sculpture can be a tool for me to privately observe from within or be unknowably subjected to the outside world and its criticisms.  This relationship represents the duality of the watcher and the watched, and in this faces us to confront the question of the private self.
ARTIST BIO
Griffin Cordell is an artist from Greenville, South Carolina. He is currently enrolled  at Winthrop University earning a BFA in Fine Art, with a concentration in sculpture. He spends the majority of his time in the library, drawing, watching horror movies and/ or listening to 70s and 80s rock music.
PURCHASE A TICKET!
Tickets: $12* online (before November 20th); $15 at the door.
Friday & Saturday Night Bundle Price: $22* (ends Nov 15, 2019, midnight)
*plus fees
LOCATED AT:
GETTYS CENTER
201 E MAIN ST
in the Courtroom, on the 2nd floor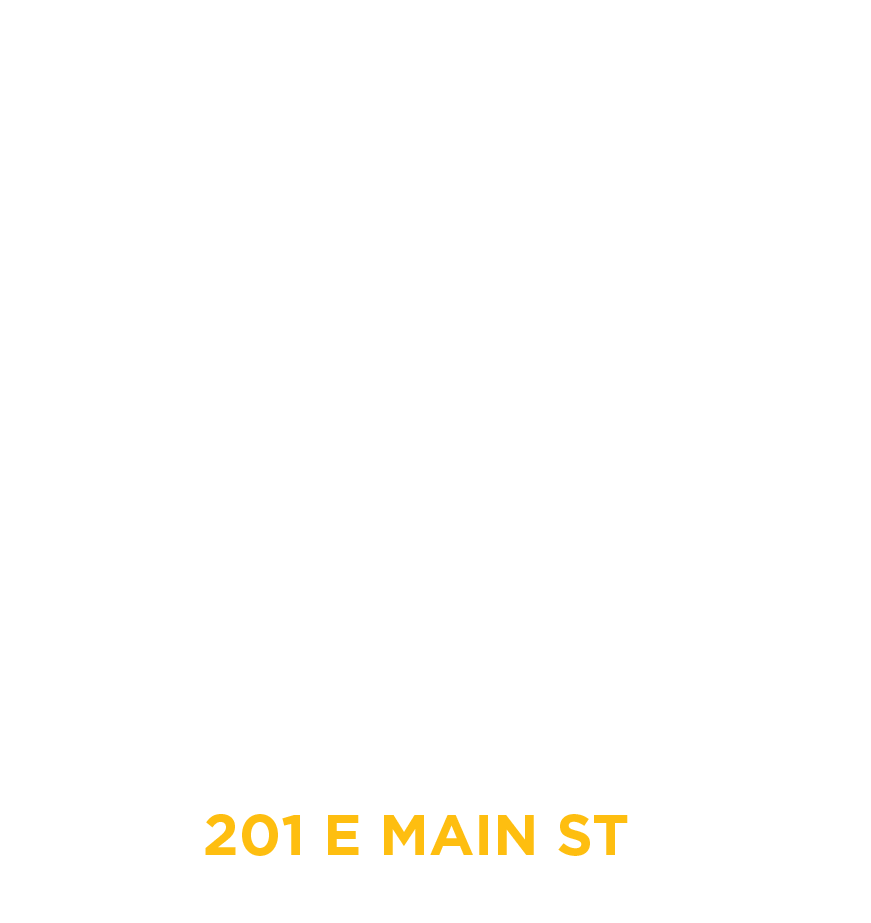 Seminars
SAT, NOV 23, 10 AM - 4PM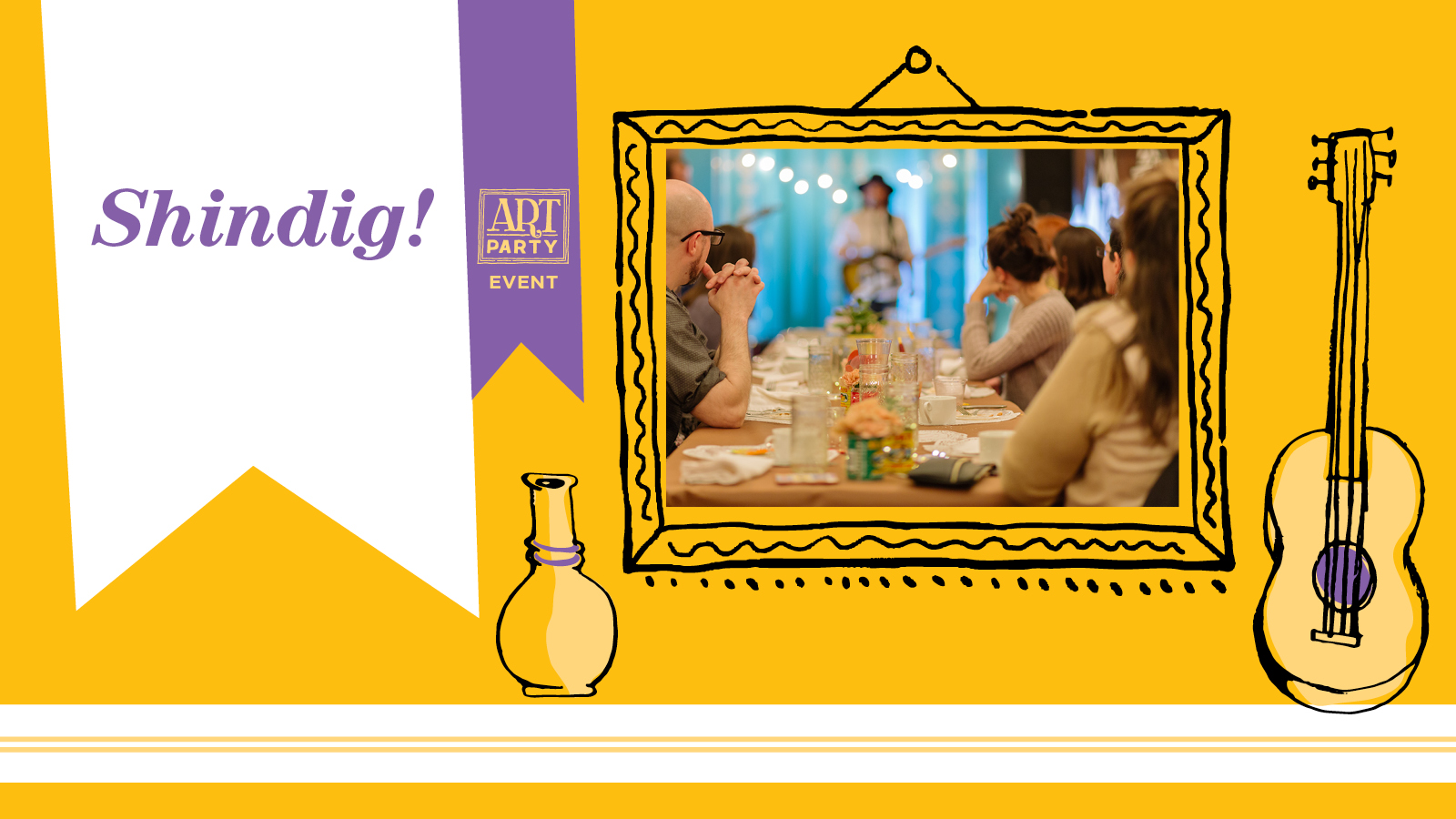 The celebration party for Art Party in Rock Hill, South Carolina.
Shindig is the culmination of Art Party, a celebration of local talent and the closing event for an incredible 4 day festival. Join us for an autumnal spread of heavy hors d'oeuvres, soup and dessert—including live music. Culinary curators are Stephen Crotts and Dominique Verechia Bunce. Come enjoy soulful, meaningful and fun activity and conversation. The night will be punctuated with the musical stylings of Leone.
Leone
SINGER-PERFORMER
Singer/Performer Leone is the blast from the past we didn't know we all needed. His debut EP, Angst, has been hailed as a "very impressive debut" and deemed to be "the funkadelic throwback to a beloved bygone era." His melodious vocals and clever flow has been compared to artists of the past and present such as Curtis Mayfield, Anderson .Paak, Bootsy Collins and Blood Orange. With only releasing his debut in February, Leone has already accomplished a performance at a notable North Carolina festival and a sold-out solo show. With over 8,000 total streams within the first four months of its release, Angst has been covered by a few prominent media outlets within the southeast region of the US. Born and raised in Orangeburg, South Carolina, Leone doesn't come from a "musical background." Though he always knew he had a passion for music, growing up he was rather shy in his aspirations and did not begin to explore his talents until he went off to college.
While attending college near Charlotte, North Carolina, he managed to make connections with other artists, leading him to begin his music career in 2016 with the release of "Cut U Loose". Produced by Charlotte-based super-producer Jason Jet, Cut U Loose was Leone's first crack at writing and recording music. After creating a small local buzz, he spent three years off-the-grid cultivating his skills as a writer, singer, and performer in order to create Angst. The funky project is a direct result of having heard the records of legendary old-school groups spun around the house by his mom. As the title denotes, however, Angst isn't all about having a good time. Leone's lyrical content covers heavy themes like depression and anxiety, issues that he has struggled with throughout his life.  
LOCATED AT:
GETTYS CENTER
201 E MAIN ST
in the Courtroom, on the 2nd floor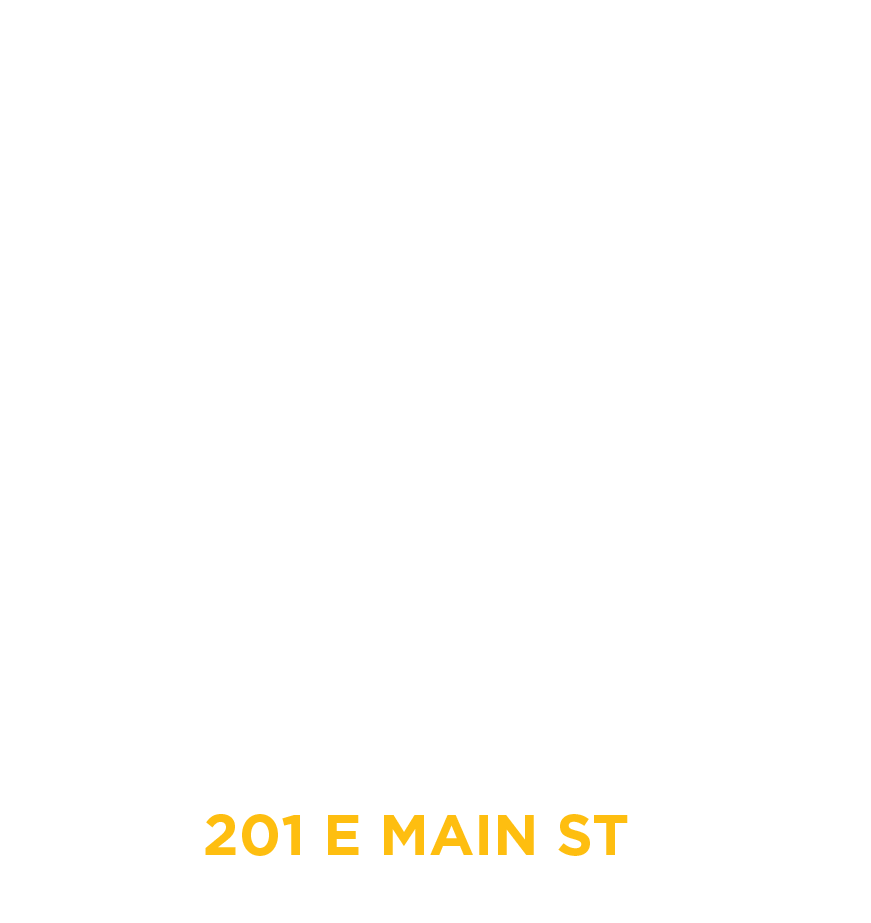 PURCHASE A TICKET!
Tickets: $15 online* (before November 20th); $25 at the door.
Friday & Saturday Night Bundle Price: $22* (ends Nov 15, 2019, midnight)
*plus fees