Calendar
Thursday, NOV 18 • Friday, NOV 19 • Saturday, NOV 20
click event below for details
Happy Hour Kick-off
THU, NOV 18, 5 - 7 PM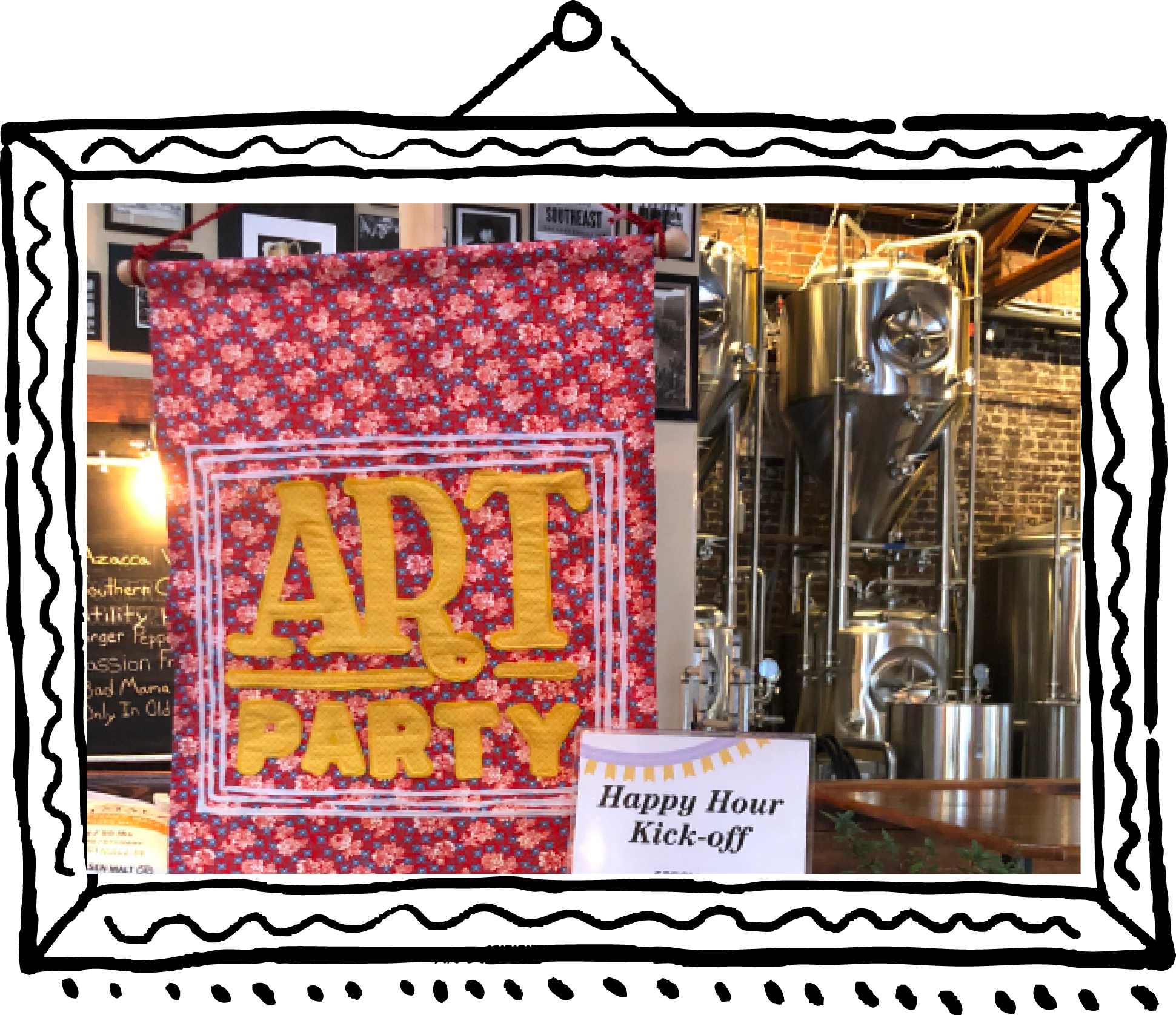 To start off our sixth year of Art Party, venue host Rock Hill Brewing is having a "Happy Hour Kick-Off"—in honor of the festival.
Before you attend the Winthrop University Union of Student Artists Art Market, spend some time with us at Happy Hour. Join us for award winning craft-brewed beer only found in Rock Hill. 
LOCATED AT:
ROCK HILL BREWING
121 Caldwell St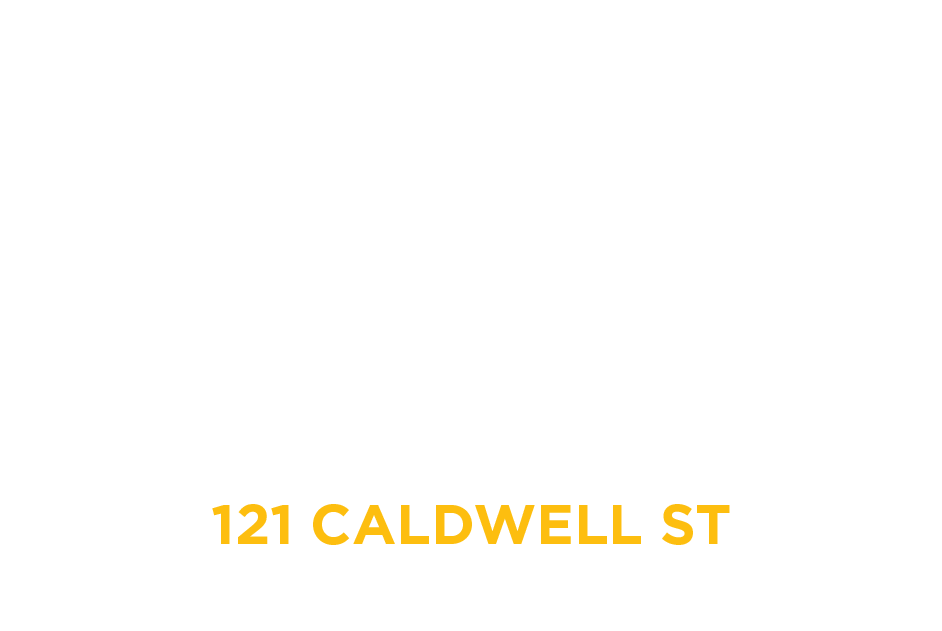 Back in Action! | WU Union of Student Artist's Art Market
THU, NOV 18, 6 - 9 PM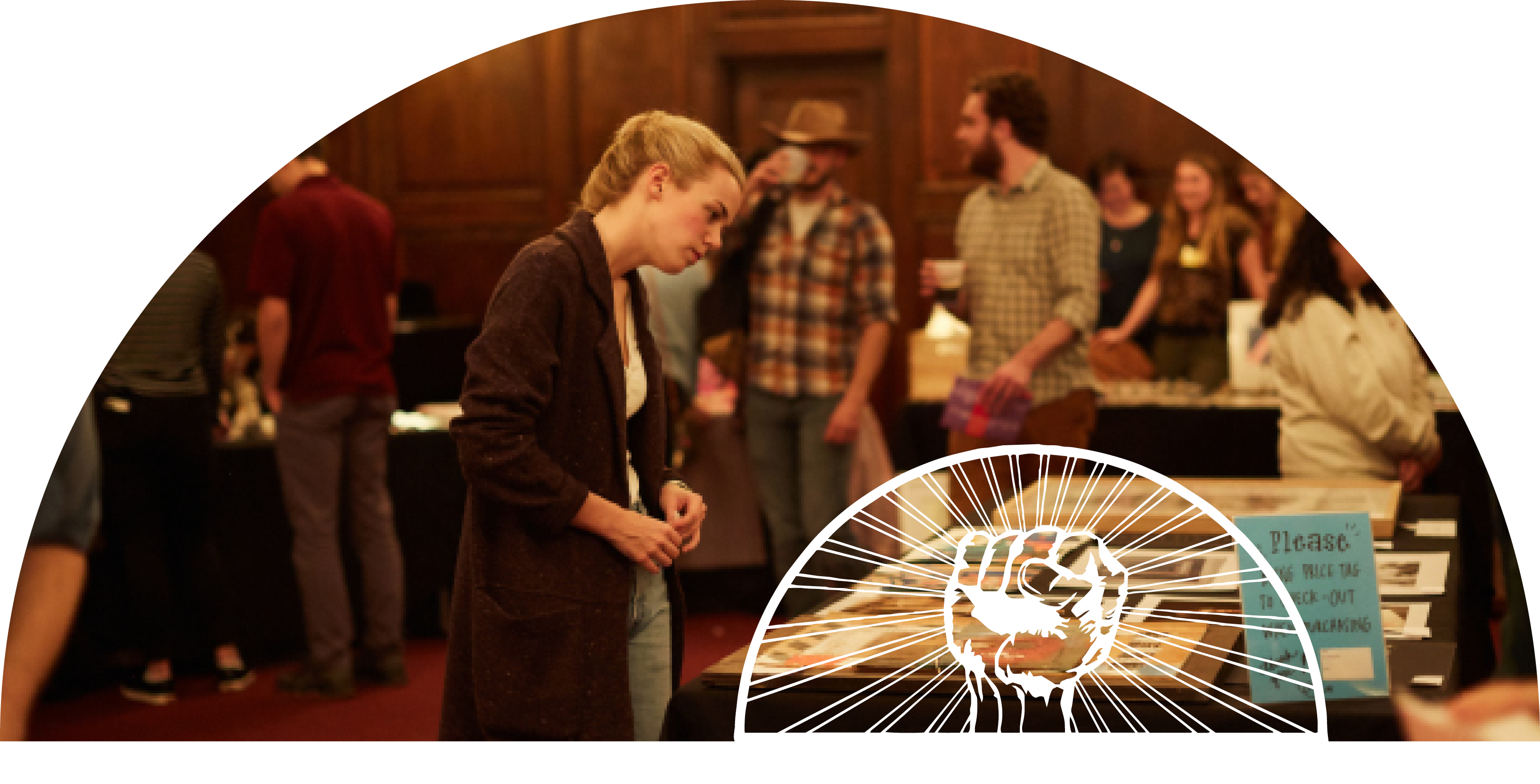 Winthrop University's Union of Student Artists
Art Market & Silent Auction
WU-USA's annual art fundraiser! Buy some beauty, help some student artists!
LOCATED AT:
GETTYS CENTER
201 E MAIN ST
in the Courtroom, on the 2nd floor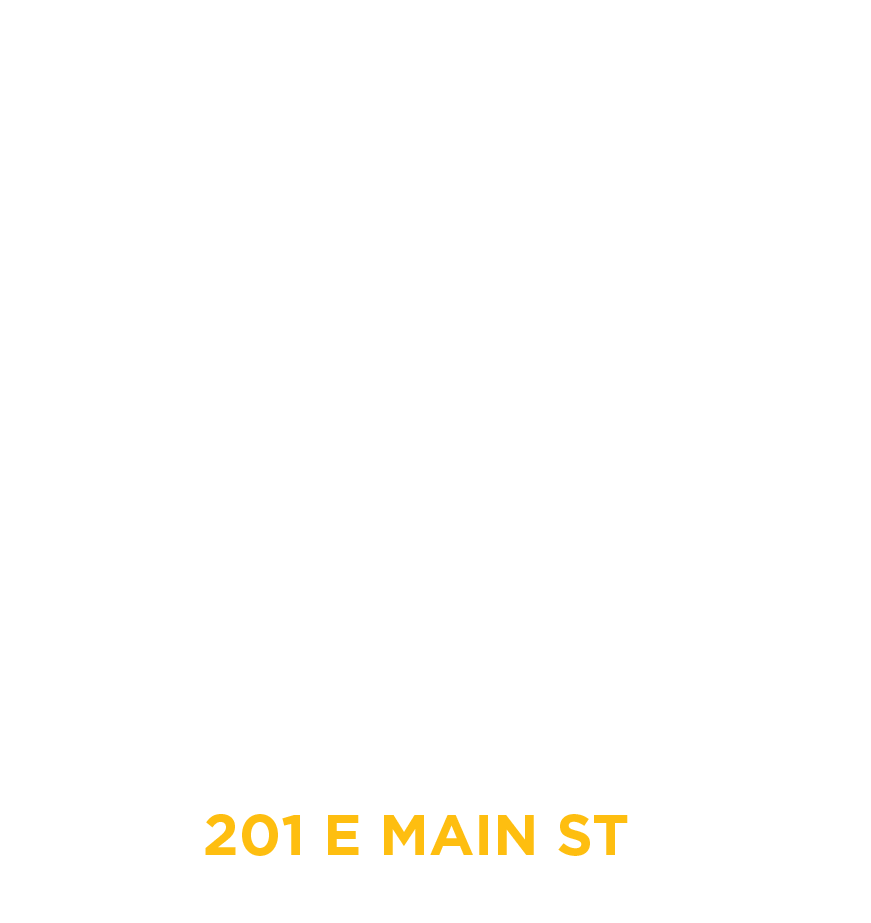 Studio & Gallery Stroll
FRI, NOV 19, 11AM - 6PM & SAT, NOV 20, 11AM - 6PM CENTER FOR THE ARTS Artists Studios & Gallery
GETTYS CENTER Artists Studios & Galleries Select studios & galleries are open extended hours to showcase local artists and make their work available for purchase.
(including Juried Exhibition) CENTER FOR THE ARTS Artists Studios & Gallery GETTYS CENTER Artists Studios & Galleries Competitive Portrait Drawing
Friday, NOV 19, 6PM - 7PM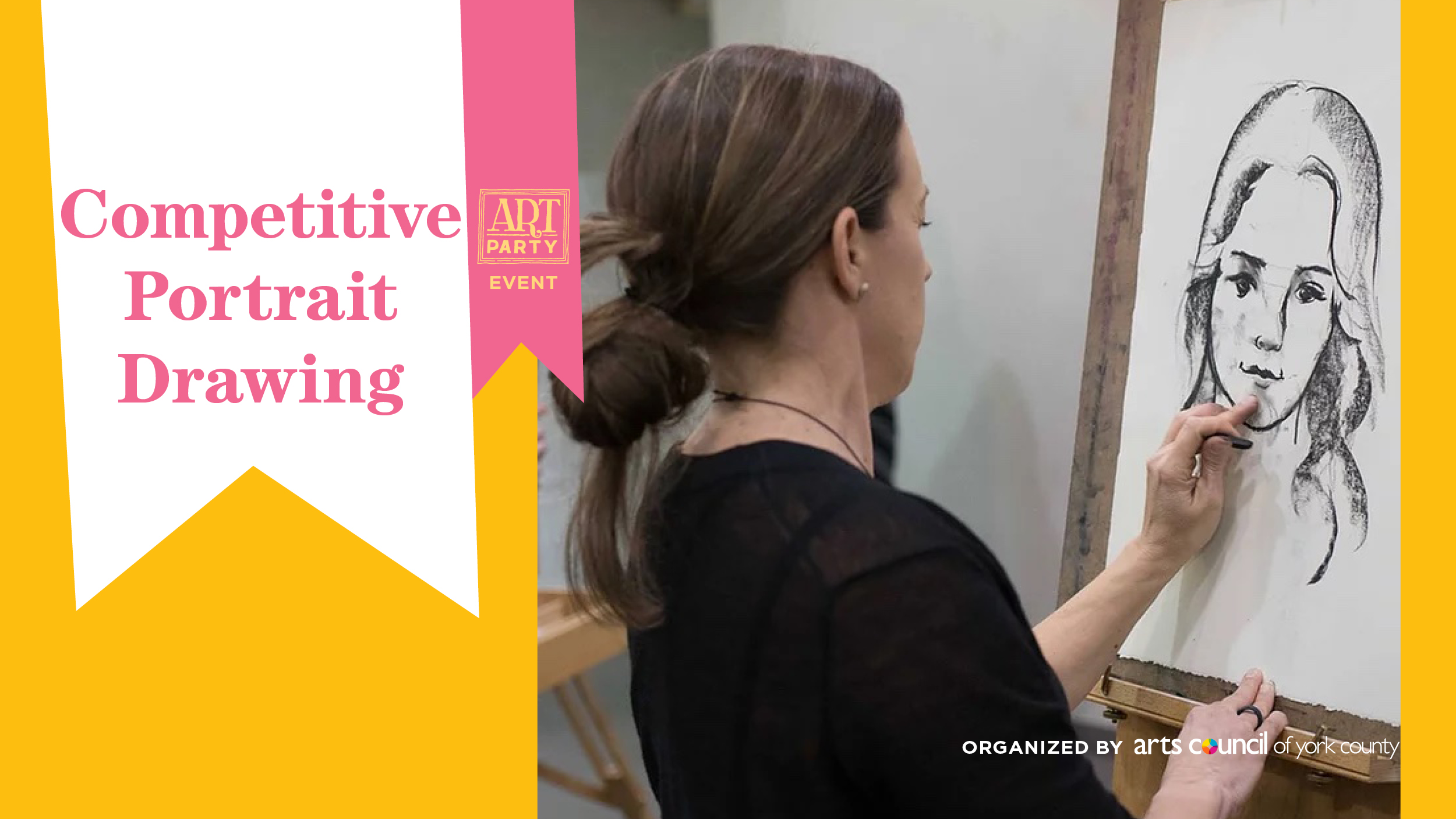 Competitive Portrait Drawing is a tournament style knockout battle that begins with 16 artists paired off in sets of 2, competing to create their best portrait of a single model with just 5 minutes on the clock. The winners of each round move on until just 2 remain…
Artist Grand Prize | $100
EVENT ADMISSION | FREE
ARTIST REGISTRATION | FREE  •  
MODEL FEE | $10
Event Details
The Competitive Portrait Drawing event begins with sixteen artists paired off in sets of two, competing to create their best portrait of a model with just five minutes on the clock. Pencils down at the sound of the buzzer.

The model in each pairing serves as judge and jury, choosing their favorite of the two portraits of themselves. The winning artist from each pair then moves on to the to the next round until only 2 artists remain.

The final 2 artists go head-to-head drawing a local VIP, with the final decision going to them.

The winning artist is crowned champion and is awarded the $100 grand prize.
​
16 ARTISTS | 15 MODELS
Round 1 | 16 artists paired off in 8 sets, sketching/drawing 8 models
Round 2 | 8 artists paired off in 4 sets, sketching/drawing 4 models
—The 8 artists competing in Round 2 are the winning artists from Round 1
Round 3 | 4 artists paired off in 2 sets, sketching/drawing 2 models
—The 4 artists competing in Round 3 are the winning artists from Round 2
Round 4 | 2 artists go head-to-head, drawing a single model
—The 2 artists competing in Round 4 are the winning artists from Round 3
Artist & Model Information
CALL FOR ARTISTS
Sign up to participate | APPLICATION (Google Form)
For more information, email Mike Gentry, Gallery Manager,
​
MODEL SITTING FEE  |  $10
Each model serves as the judge of their match up! After sitting for their portraits, the models will choose their favorite portrait of themselves. The winning artist will move on to the next round.

Models can pick up their portraits after November 22.

Register below to have your portrait drawn.
LOCATED AT:
CENTER FOR THE ARTS
121 E MAIN ST
in the Classroom Gallery Performance
FRI, NOV 19, Performance: 7:30PM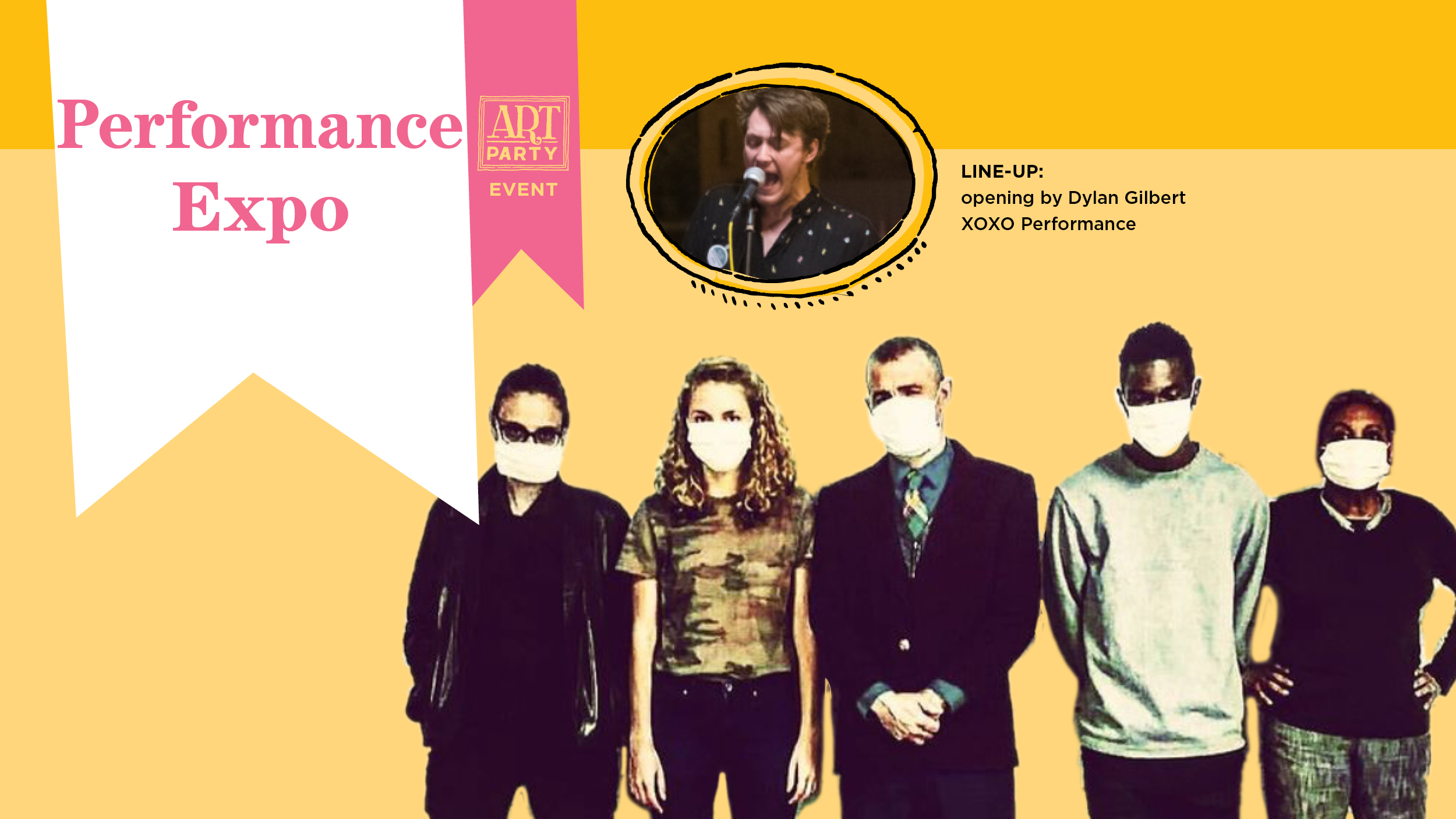 XOXO Performing Carte Blanche (Widdershins)*
An oracle and time machine disguised as a performance. Created & Performed by Kadey Ballard, Matt Cosper, Cody Frye, and Jon Prichard. Written and Directed by Matt Cosper. Designed by Jon Prichard
*Widdershins is an archaic term for counterclockwise, used in this context to reference a literal turning back of the clock.
Opening by Dylan Gilbert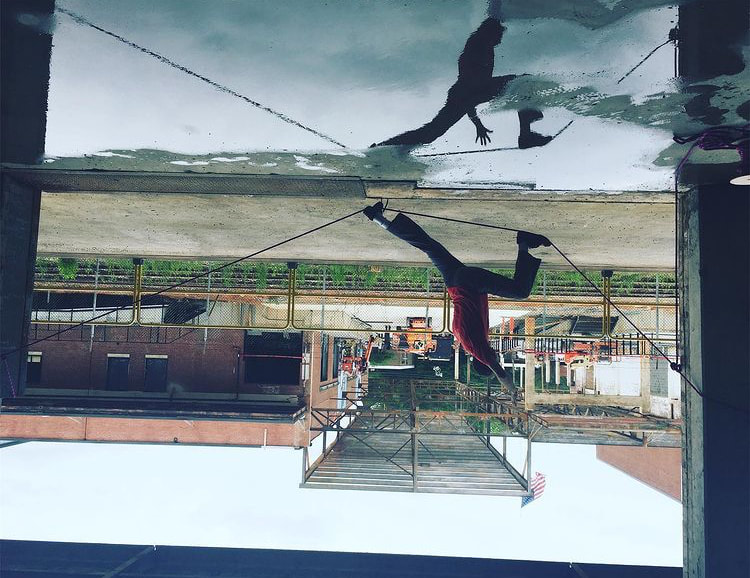 XOXO
ABOUT
Founded in 2009 as Machine Theatre, XOXO is a collective of artists/creators who develop original performance in and around Charlotte, NC. XOXO has spent the last decade developing a practice based in generosity, play and deep listening to the natural world
Body,Breath,Imagination.
website: XOXO
Dylan Gilbert
ABOUT
Currently, Gilbert continues to work as a collective member at Goodyear Arts, creating with artists of all mediums. On October 2nd 2020 he released his 10th solo album, I'll Be the Lakebed, a 10 song visual album co-produced by Justin Aswell that explores themes of spirituality and technology in 21st century America through avant-garde pop, ambient soundscapes and DIY performance art.On November 6th 2020 Gilbert released LKBD instrumentals, a collection of instrumental music from the I'll Be the Lakebed project.
website: Dylan Gilbert
PURCHASE A TICKET!
Tickets: $15* online (before November 10th); $20 at the door.
Friday & Saturday Night Bundle Price: $40* (ends Nov 10, 2021, midnight)
*plus fees
LOCATED AT:
GETTYS CENTER
201 E MAIN ST
in the Courtroom, on the 2nd floor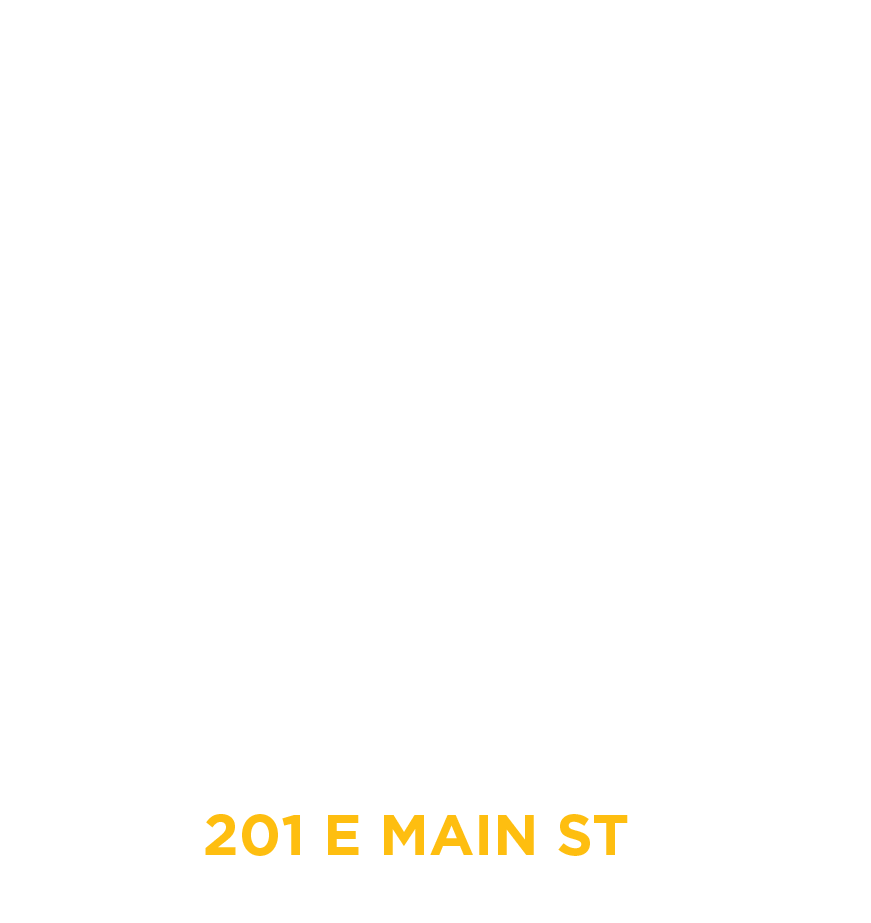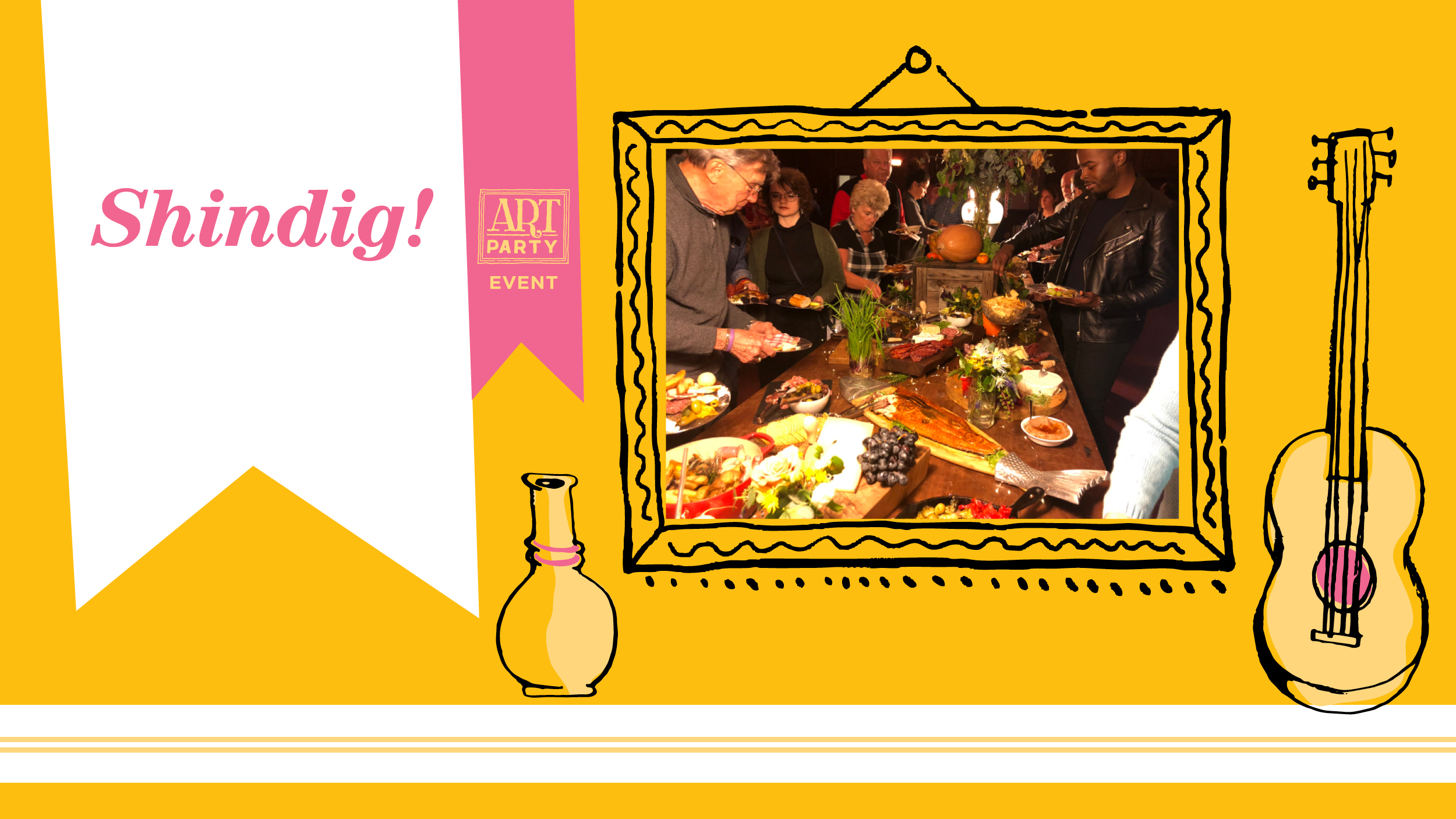 Shindig is the culmination of Art Party 2021, a celebration of local talent and the closing event for an incredible 3 day festival. Join us for food and live music.
Culinary master Craig Morrow of Live Fire Feasts will be providing the eats – rumors of a pig are out. Come enjoy soulful, meaningful and fun activity and conversation. The night will be punctuated with the musical stylings of Leone. Leone was the musical performer for Art Party 2019. We wanted Leone back after our year of isolation and restriction to R&B/Soul/Blues/Funk us out of the lethargy of 2020 and 2021. Plus, they have a new album coming out for 2021 – something we can't miss.
Leone
SINGER-PERFORMER
Singer/Performer Leone is the blast from the past we didn't know we all needed. His debut EP, Angst, has been hailed as a "very impressive debut" and deemed to be "the funkadelic throwback to a beloved bygone era." His melodious vocals and clever flow has been compared to artists of the past and present such as Curtis Mayfield, Anderson .Paak, Bootsy Collins and Blood Orange. With only releasing his debut in February, Leone has already accomplished a performance at a notable North Carolina festival and a sold-out solo show. With over 8,000 total streams within the first four months of its release, Angst has been covered by a few prominent media outlets within the southeast region of the US.
Born and raised in Orangeburg, South Carolina, Leone doesn't come from a "musical background." Though he always knew he had a passion for music, growing up he was rather shy in his aspirations and did not begin to explore his talents until he went off to college. While attending college near Charlotte, North Carolina, he managed to make connections with other artists, leading him to begin his music career in 2016 with the release of "Cut U Loose". Produced by Charlotte-based super-producer Jason Jet, Cut U Loose was Leone's first crack at writing and recording music. After creating a small local buzz, he spent three years off-the-grid cultivating his skills as a writer, singer, and performer in order to create Angst. The funky project is a direct result of having heard the records of legendary old-school groups spun around the house by his mom. As the title denotes, however, Angst isn't all about having a good time. Leone's lyrical content covers heavy themes like depression and anxiety, issues that he has struggled with throughout his life.
website: LEONE
Craig Morrow
LIVE FIRE FEASTS
CATERING SMOKY MEAT HAPPENINGS THROUGHOUT THE CHARLOTTE UNIVERSE.
If you're looking for a feast prepared over a bed of coals, Live Fire Feasts has you covered. Craig Morrow, the padawan of the famous Dan the Pig Man, has been bringing the funk and live fire mischief to the Charlotte area for several years and would love to serve you and your guests during your next event or party. Whether you're looking for a Low Country Boil, Whole Hog BBQ, a Paella Feast fit for a king, or the best Tomahawk Steaks this side of eternity, you've come to the right place.
website: LIVE FIRE FEASTS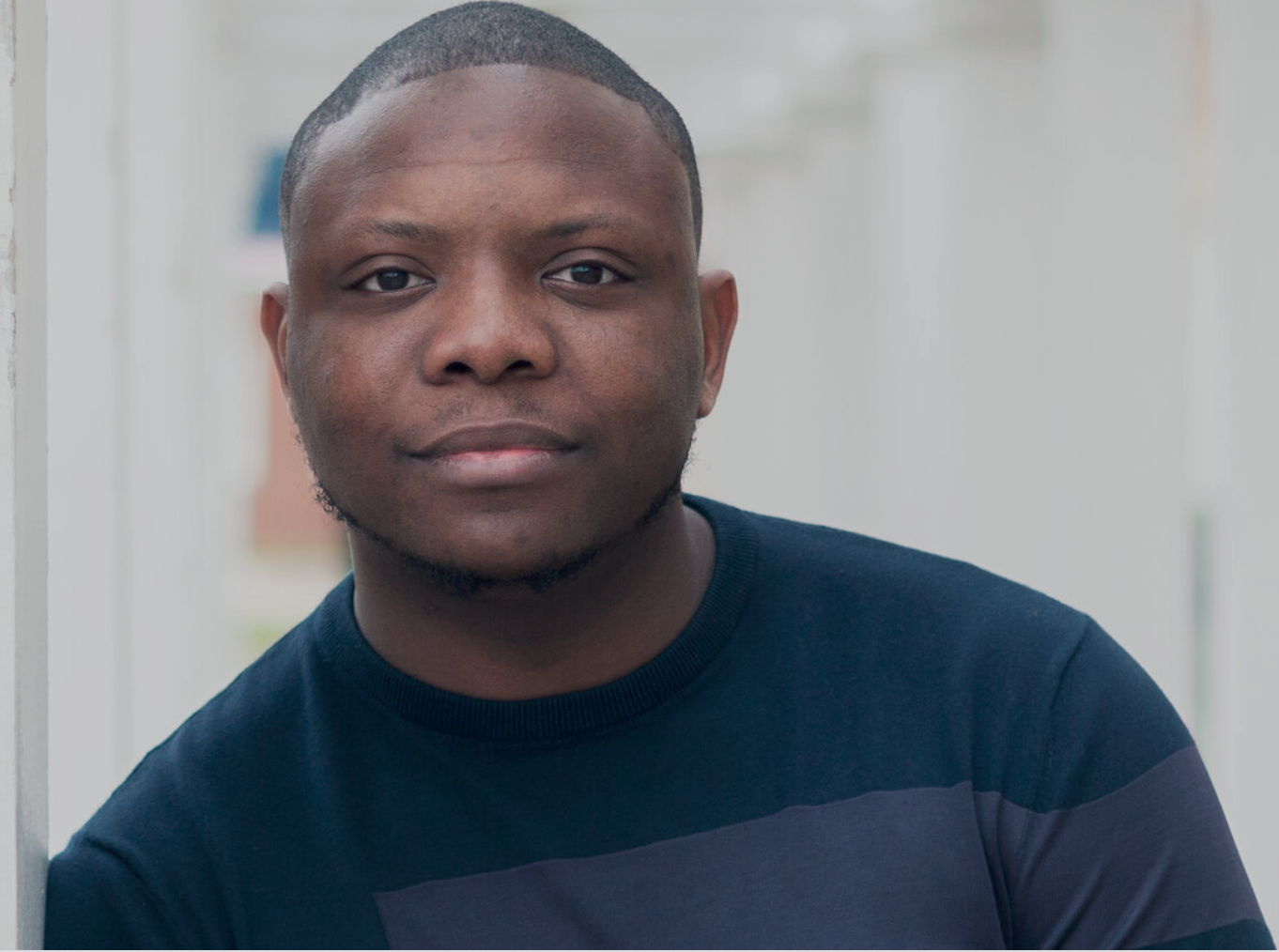 Angelo Geter
Rock Hill Poet Laureate
Angelo 'Eyeambic' Geter is a dynamic poet, spoken word artist and motivational speaker who merges his passions for poetry and speaking into a unique performance that educates, entertains and inspires. Angelo's work touches on a variety of issues including social justice, race, grief, character and manhood. He blends his pieces with commentary, stories and personal narratives that transcend a traditional lecture or performance.
Over the course of his career, Angelo has amassed several accolades. He currently serves as the Poet Laureate of Rock Hill, SC, and a 2020 Academy of American Poets Laureate Fellow. Geter is also a 2019 All-America city winner, 2018 National Poetry Slam champion, Rustbelt Regional Poetry Slam finalist, Southern Fried Regional Poetry Slam finalist and has performed and competed in several venues across the country. His work has appeared on All Def Poetry, Charleston Currents, and the Academy of American Poets "Poem a Day" series.
website: Angelo Geter
​
LOCATED AT:
GETTYS CENTER
201 E MAIN ST
in the Courtroom, on the 2nd floor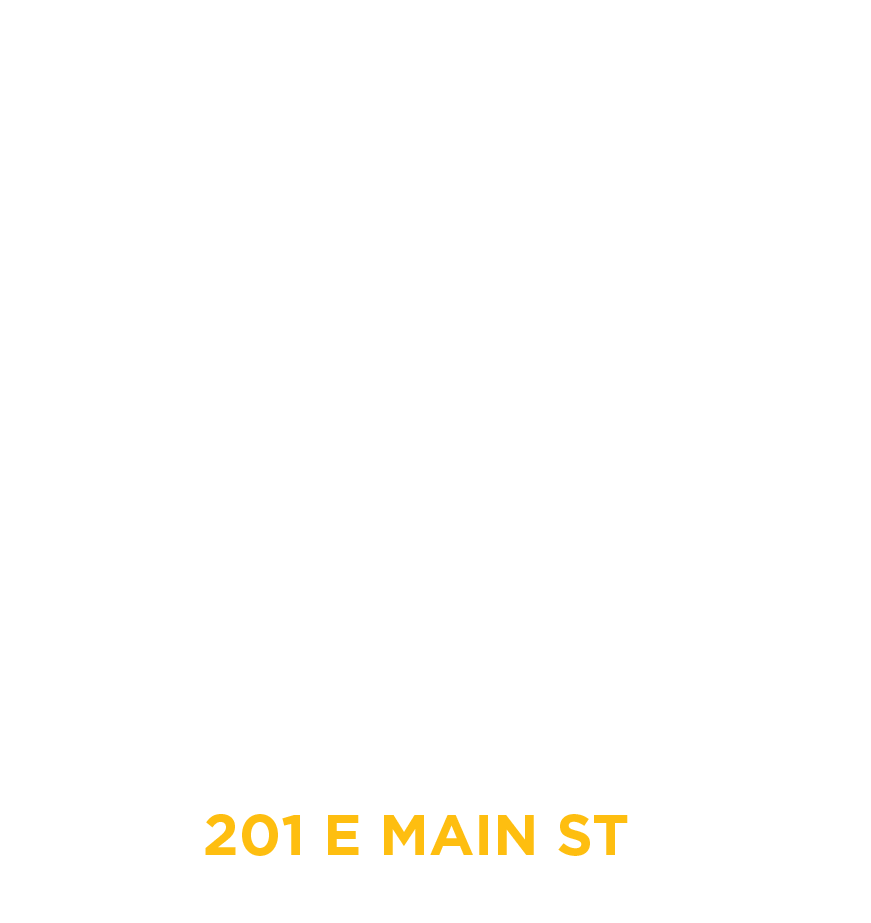 PURCHASE A TICKET!
Tickets: $25 online* (before November 10th); $35 at the door.
Friday & Saturday Night Bundle Price: $40* (ends Nov 10, 2021, midnight)
*plus fees
MENU
PORK
roasted with Thai chili apple cider vinegar sauce
MOONSHINE BAKED BEANS
MAC & CHEESE
Smoked Gruyere & Manchego Mac & Cheese
BAR-B-QUE SLAW
DESSERT
TEXAS SHEET CAKE
HOMEMADE CHOCOLATE PUDDING
(gluten-free option)